Home
Authors
Posts by Abbie P.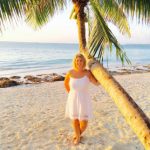 Abbie is a PR executive and freelance writer whose real passion is travel. She has a penchant for strategic wordsmithing and creative storytelling. Inspired by her desire to see the world, she is always planning her next adventure. Not a tourist, but a traveler, Abbie firmly believes that some of life's greatest lessons are learned by stepping outside of our comfort zones.
Founded in 1519, Panama City was the first city settled on the West coast of the Americas. Filled with history and Spanish architecture, this location is of course most famous for the Panama Canal, but there is so much more to this unique destination....
Even though it is one of the most visited cities in Europe, the city of Amsterdam somehow manages to pull off an effortlessly smooth small town vibe.  Packed full of history, culture, and natural beauty, mixed with a distinctive nightlife scene, this city attracts...
Hanging high above the valley, the Charles Kuonen Suspension Bridge is a one of a kind adventure.  Designed to replace an older bridge that was damaged and closed by falling rocks, this bridge comes as a welcome relief to hikers who find themselves on...
By far the number one draw to the island of Oahu is the famous Waikiki Beach.   Once a playground for Hawaiian royalty, this vibrant south shore area is full of high rise resorts, name brand shopping, and a whole host of restaurants straight from...
Tucked away in the picturesque mountains of Austria the tiny lakefront town of Hallstatt is making big waves. Located between Salzburg and Graz, it comes as no surprise to learn that Hallstatt is affectionately known as the "Pearl of Austria", and is actually one...
The wine soaked villages of Tuscany are some of the most heavily visited by tourists each year.  It comes as no surprise, especially since the picture perfect vision of its lush rolling hills is dotted with rich, red hued architecture, lovely vineyards, and swathes...
While Paris is universally accepted as the fashion capital of the world, the creative flow and artistic design that is emerging from London has done wonders in solidifying its position as a well respected top pick in the industry. Designers here have a knack for predicting...