Home
Authors
Posts by Celia Jenkins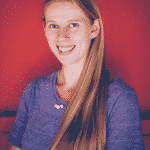 Celia Jenkins is a freelance writer specializing in travel articles and writing for young people. She has lived as far afield as China and Japan, but comes from a tiny island which lies between England and France. Celia has a penchant for knitting, likes anything with lemons in, and has a mild obsession with bees. To find out more about Celia, visit her website: www.celiajenkins.com
Kumamoto city (in Kyushu, Japan) hasn't always been a top tourist location. The area gained recognition after the 2016 earthquake which devastated Kumamoto Castle, the city's main tourist attraction. However, don't write Kumamoto off your travel list – there is plenty to do in...
Kyushu, Japan's southern island, is a wonderful place for tourism. Famous for cities like Nagasaki and Fukuoka, if you travel down to the south there is paradise to be found. The best part is that most foreigners have never even heard of it! Amakusa...
If you live in the UK and are worried about your limited travel options after Brexit, here is one 'local' option you might not have thought of. The Channel Islands are located between England and France, and British residents don't need a passport to...