Home
Authors
Posts by Editorial Staff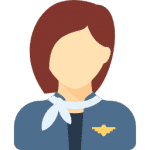 Sometime we get articles from random authors and guest bloggers, after review we publish their articles under Found The World Editorial Staff.
It seems like there are endless vacation destinations but you only have one or two weeks to spend your time. If you can narrow it down to a beach destination, the Caribbean is one popular destination where beaches are beautiful. Temperatures are dry and...
Many people may have heard of how wonderful the Seychelles Islands are to visit and want to learn more. It can definitely be a special destination where you can enjoy a variety of activities, while learning about the Seychelles Islands culture. While there are no...
Many travelers who are planning a trip to Portugal may wonder what's the best region to visit. If you base it on the most visited region, and where superstars frequently visit, that would be the Algarve Portugal one of the most popular tourist destinations,...
Most likely you've seen Navagio Beach, Greece in your favorite films. Even though the beach is famous, it's a bit difficult to reach as it's located deep below a C-shaped cove. Its beaches are white and sandy, with a beautiful aquamarine blue water. A...
No matter which country you visit in the world today, there are often hidden places where you can get away from the crowded tourist sights. When visiting Japan you'll want to find the beautiful Wisteria Flower Tunnels. Wisteria is a hanging plant with tiny purple...
Spain has many world heritage sites, but perhaps one of the most amazing is the Sagrada Familia, an old church with some intricate architecture which would be difficult to construct, even today. The Sagrada Familia is perhaps the most visited landmark in Spain. This church...
Many travelers like to visit different destinations around the world that aren't the usual beach or theme park location. Kuala Lumpur is a large city located in Malaysia, and has a population of over 1.73 million people. Not only is it a city of...
Not only is the Sistine Chapel a wonderful building, but the preservation of beautiful and intricate works of art make it truly fascinating. The Sistine Chapel is slightly off-centre near the middle of the city, and is an essential stop to any trip to...
The Rock Of Gibraltar, Visit one of the most curious and unique natural monuments in Europe! Many people have heard of the territory of Gibraltar, but few realize quite how interesting a place it is. Located on a thin peninsula in the South of...
Spain is known for its intricate and interesting gothic architecture. Perhaps one of the best places to view Roman and medieval landmarks is in the Gothic Quarter, called Barri Gotic in Spanish, located in the older part of Barcelona, Spain. This region can also...