Home
Authors
Posts by Editorial Staff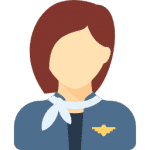 Sometime we get articles from random authors and guest bloggers, after review we publish their articles under Found The World Editorial Staff.
There are many wonders of the world, but many travelers may not agree on which ones should be on the list. To complicate matters, there are the 7 ancient wonders of the world, and 7 wonders of the modern world. The Temple of Artemis...
Sydney is not only the capital of New South Wales but it's also the largest city in Australia. Last year it was recorded that over five million people lived in the city. This city is located right on the east coast of the country,...
Travelers around the world are seeking exciting and unique vacation destinations that aren't spoiled by millions of travelers each year. Koh Tao, Thailand is an island located on the western shore of the country in the Gulf of Thailand waters, in the province of...
Visiting the historic locations and spectacular scenery in Germany is fun and intriguing, but after many days of sightseeing you may prefer to head to a themed fun park instead. The best fun park should have entertainment for the entire family, with plenty of...
Many travellers want to get away from a hectic urban life. A lush, tropical island may be on your bucket list, but it can be difficult thinking up a location that isn't swarming with tourists, such as the Hawaiian islands, or the Caribbean Islands....
Capilano Suspension Bridge is located in a vast park in Vancouver, British Columbia, Canada. Technically, it is located on the north shore, in the city of North Vancouver, across the Burrard Inlet from the City of Vancouver.  The suspension bridge crosses the expanse of...
Niagara Falls is both the name of a city in Canada, and the three large waterfalls that border Canada and New York state in the U.S.A. It's not to be mixed up with Niagara-on-the-Lake which is a small town 23 miles/37 kilometres away. Niagara...
The ideal shoreline trip comprises of white sand and blue waters or an off-the-matrix natural setup amongst the wild waves at exotic locations. There isn't one perfect beach that would suit everybody but we've got to you a collection of the Best Tropical Beaches...
You want spend a night in a luxury hotel or require cheap accommodation, the major task will be to find out the right hotel in London. The first thing to look out is for the amenities and then matching your budget with these amenities....
When you book any of the luxury hotels in Dubai you expect the best in concierge service and accommodations. There are hundreds of hotels to choose from in Dubai, making it difficult to narrow down your options. If we base reviews on the leading...