Home
Authors
Posts by Editorial Staff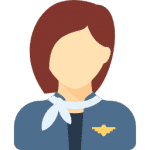 Sometime we get articles from random authors and guest bloggers, after review we publish their articles under Found The World Editorial Staff.
Monaco — a small yet glitzy destination that has been a magnet for hedonists and high rollers since the 20th century. Monaco is on known as the second smallest nation in the world — it's squeezed in just 200 hectares. The good thing is,...
The Death Valley National Park is situated in eastern California. This place has a diversity of attractions with bright colors all around. The area of this park is 150 miles in length and 60 miles in breadth. Death Valley National Park has dried sea...
If you want to have the best vacation of your life, Cancun Mexico is a great choice. You can get to visit the most amazing place on this earth with bluest waters and long white beaches. You'll find it full of shopping bargains, white...
The gorgeous city of Seattle is one destination that has something for everyone — there can't be many settings that can beat it in the United States. The moment you step into the Emerald City, you'll get to see lots of futuristic attractions coupled...
What could be better than basking in the beauty of nature and enjoying all it has to offer? The charming island of St Lucia is home to everything calm and beautiful ranging from majestic Piton Mountains to palm-fringed beaches — who wouldn't love such...
Looking to explore the bustling metropolis of Sao Paulo? If yes, you're in for a real treat! Sao Paulo is the largest city in South America which covers nearly 3000 square miles with a diverse population of 10 million! That being said, you can...
Are you looking to get totally immersed in one of the most extraordinary works of art this life has to offer? If yes, the universal symbol of Moorish heritage in Spain is the place to be! The Great Mosque of Cordoba or "the Mezquita"...
This is a large, deep, freshwater loch in the Scottish Highlands. It is lying in the Highland council area of Scotland and it is located in the southwest of Inverness. It is 16 meters above the sea level. It is the second largest Scottish...