Home
Authors
Posts by Neha Madiya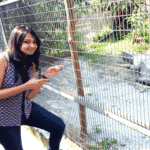 Neha Madiya is a Global freelance writer, based in India. She writes on varied niches with immense passion and interest. Neha is an Educator, Consultant and a Web Researcher. She also loved to travel and write about it. "Knowledge is best used when shared" is her prime belief.
About Santorini Beaches: Santorini is known to be one of those Cyclades islands which are located in the Aegean Sea. It was during the 16th Century period there was a highly devastating eruption of Volcano, which resulted in making of the Santorini Islands. Cubiform...
Fifth Avenue of New York city is popularly known to be a paradise for Shopaholic people. All leading brands of the world do have their prestigious store present on this street. It's also a fact that Fifth Avenue is not completely a shopping-center only....
If you are dreaming to explore the beauty of nature under water than Lake Tahoe will surely fulfill your thirst. It is the largest ever alpine Lake in North America. It's deep and widely expanded. The color of the water is romantically blue and...
If you are planning a trip to Iceland then it cannot be without a visit to the Blue Lagoon. Located in the beautiful surroundings of the Lava zone in Reykjanes peninsula, Blue Lagoon is known to be a geothermal wonder offering the scope to...
Socotra is also known as Soqotra is a beautiful island and also an archipelago in the Indian Ocean. It's a Remote Island in Yemen located at a distance of 340 Kms from the mainland and when you get the glimpse of this island, it...
Bergen is known to be the gateway to the Fjords in Kingdom of Norway. This city made its entry in the list of cities having the honor of UNESCO World Heritage. It acts as a perfect combination of amazing culture and breathtaking views of...
How about witnessing royal life this year? "And you thought fairy tales belonged to only Disney!" Disney Land is a beautiful place and there's absolutely no doubt about it. But do you really think you, as an adult, can actually enjoy that location? I mean, what...
No doubt there can be no better artist than the Creator of us all, himself; but there are many humans that create amazing architectural buildings and complexes, which make us proud of the human race. Some of us know how to work with numbers,...
Las Vegas, located in the Mojave Desert in the state of Nevada, is popularly called as a resort city. This destination is famed for having vibrant nightlife and 24-hour casinos along with different entertainment options. In case you are looking for a budget trip...
One of the most beautiful natural gifts to the continent of Australia is, Great Barrier Reef. The breathtaking beauty of world's largest coral reef will blow the mind of any visitor to this destination. This reef acts as a home to a huge marine...