Home
Authors
Posts by Neha Madiya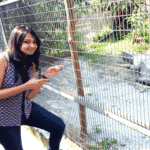 Neha Madiya is a Global freelance writer, based in India. She writes on varied niches with immense passion and interest. Neha is an Educator, Consultant and a Web Researcher. She also loved to travel and write about it. "Knowledge is best used when shared" is her prime belief.
"Slip your feet into the grip of black sands" There are a lot of beaches around the globe, but only a few are pretty famous in the list. People look for a lot of things when they plan to go on a vacation on some...
Fall into an affair with the most romantic tower in the world! What is romance? Has it got to do something with two people falling in love together? Honestly, you can enjoy being romantic, even when you are alone. Visiting places like Eiffel Tower make...
Krabi – A hub of water sports and adventures! "Visit a land of tourists!" There are some places that are equipped with beauty of nature; there are the others that are known for the kind of nightlife that they have and then there are those places...
"There is no better art than pottery and no better army than Terracotta Army" The name of this location may make you think that you would get to see some soldiers dressed in their uniforms, loaded with a lot of weapons. Honestly, you do get...
Gather blessings by visiting this pious place in India What can be better than going on a vacation to some pious place, where you can witness a traditionally equipped country's culture as well as listen to divine prayers? If you are someone who is planning...
Come, fall in love with the city of romance! Some of the cities in different countries are popular for the kind of romantic atmosphere they possess within their boundaries. It is the people in those cities that make a difference and create a wonderful environment...
No matter how many historical monuments you come across, no matter how many snow covered mountains you visit, no matter how many wonders of the world you go to, there is one thing that always attracts you more than anything else – nature, that...
What can be better than spending time on a wonderful beach! When it comes to visiting different places around the globe, different people have different preferences. While some of the travelers love to visit hill stations and witness the landscapes, there are others that wish...
So you are all set to know about the five most luxurious hotels in the world? Start saving all the money that you can, if you want to visit one of the below mentioned hotels and live the life of Champagne and Evening Gowns! 1)...
Switzerland is said to be one of the most beautiful locations in the world. Crowned as the heaven on Earth, it is a necklace of different locations pearled together to make it attractive enough for the tourists. One of the shiniest pearls in the...