Home
Authors
Posts by Neha Madiya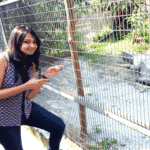 Neha Madiya is a Global freelance writer, based in India. She writes on varied niches with immense passion and interest. Neha is an Educator, Consultant and a Web Researcher. She also loved to travel and write about it. "Knowledge is best used when shared" is her prime belief.
Visit the largest sea hole in the world! Nature is beautiful and I think everyone agrees with this fact. However, nature is also mysterious and scary at times. Some of the tourist attractions are popular because they appear mysteriously attractive to people. One such location...
Budapest is the capital and most crowded city of Hungary, and one of the biggest urban areas in the European Union. Budapest is also called as the primate city of Hungary. The city has a lot to offer in terms of history, culture and magnificence. Prepare...
The Great Wall of China, Visit one of the prettiest wonders of the world! There are many people who love traveling and it is one of their most favorite hobbies. They make checklists of different locations that they wish to visit once in their life....
Notre Dame Cathedral is one of the most famous cathedral in Paris. Notre Dame is a critical example of French Gothic design and architecture. It is one of the most famous landmark in France. It is beating even the Eiffel Tower with 13 million...
Visitors from around the globe stop at Alaska, during the winter to have a look at the magical display of the flamboyant stripes of light, that party in the dark sky in the night. It is worth getting up in the middle of the...
We are partly made up of water; therefore, most of us feel at peace when we see large water bodies. Waterfalls, oceans, seas or even small lakes attract us and we feel attached to them, no matter how many times we see them. There are...
1) Personal achievement Mount Everest climbing will leave a lifelong positive self esteem for a lifetime. Your personal belief will gain heights with climbing Mount Everest. There are rarest people who can do it in their life and the lucky people only get such chances...
What can be more romantic than visiting Taj Mahal, a monument that built out of love? Love is that one feeling that we all are deeply touched by, at least once in our lives. No matter how much you try to run away from it,...