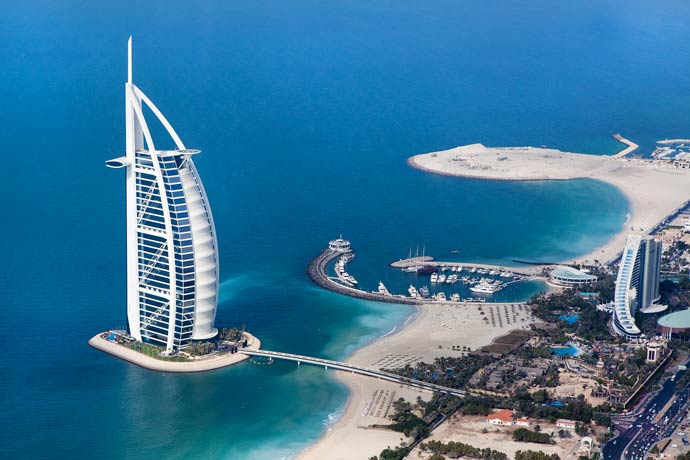 Good hotels should always give you a pleasure in each room that you visit and let you enjoy a peaceful rest. Dubai is a popular city which is growing faster than as compare with other six emirates of UAE. Here we will discuss some of the best hotels in Dubai.
There are many places to visit in Dubai with a variety of astounding activities. Tourism is the main source of revenue for the city. Hotels in Dubai vary from those which are cheap to the most lavish. You can choose the ones that suit you. Here we discuss just the top hotels in Dubai, which are best for the families.
The Burj Al Arab Hotel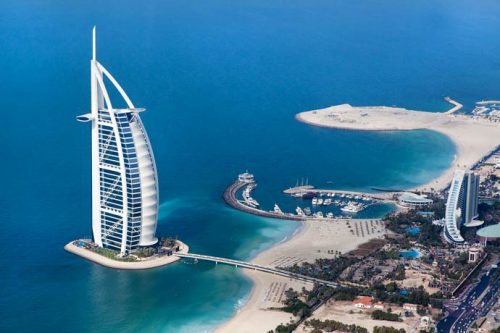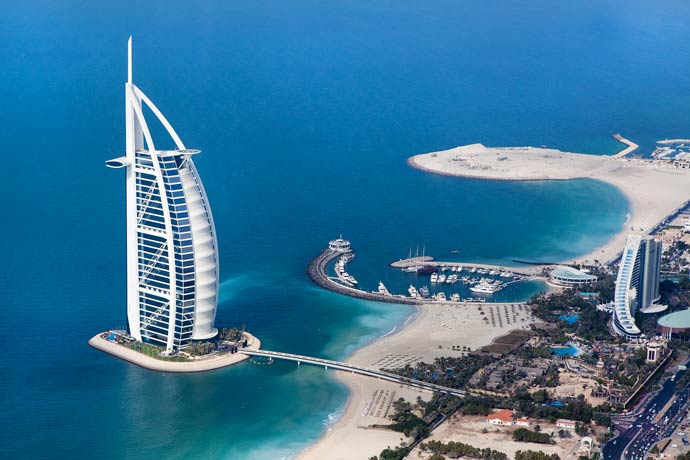 This is a prestigious hotel with very luxurious accommodation services. Its prices are very high, because of the high-quality services. It is an exceptional seven-star hotel built over a man-made Island and located near the Jumeirah beach hotel. It is more famous due to its luxury and elegance and the beautiful architecture.
Amenities in this hotel
-A bar
-A spar.
-A banquet hall
-A pool
-Restaurant
-Moorland etc.
The Jumeirah Beach Hotel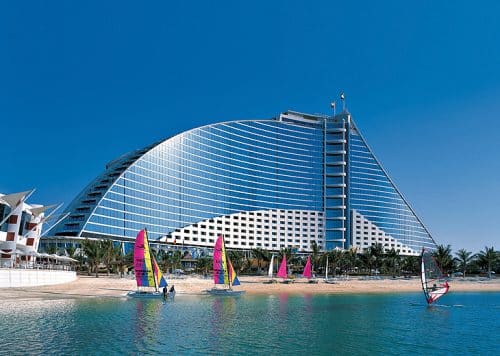 This is a highly designed hotel in Dubai which target any kind of visitor whether it is a family, a couple or friends. Its stunning design and structures which have blue plated glass, imitate the waves of the ocean.
There are a variety of restaurants available in here, which sum up to 20 different tastes of mouth-watering food.
The Jumeirah Beach Hotel has all necessary facilities that you will need. It has both a shopping center and a theatre that will leave you entertained. It offers leisure facilities and inspiring dining options.
Amenities
-It has 618 rooms, villas, and suites which have been lavishly furnished.
-There are 21 bars and restaurants in this hotel offering different kinds of refreshing drinks.
Activities
This hotel offers good leisure activities like
-Diving
-Children's entertainment
-Swimming from the six swimming pools.
-Squash and tennis.
– Climbing the wall.
Park Hyatt Hotel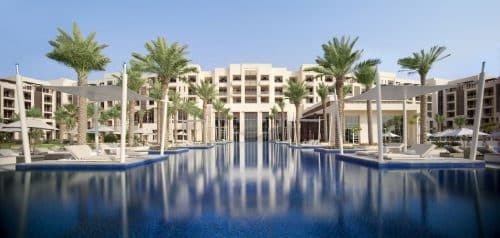 One of the most premium properties in the Middle East is Park Hyatt Hotel. It is adjacent to the world popular Yacht club and Creek Golf club of Dubai. This hotel is located just a few meters away from the airport. It is constructed in both an African and Arabian style. It is very different from other Dubai skyscraper design.
Most business executives love this hotel because of its popularity. The lovely services offered by the caring staff attract many people from different parts of the world.
-It has 223 luxury rooms with 34 suites.
Activities offered
-Golf
-Exciting spa treatments at Amara spa.
– Swimming from the outdoor swimming pool.
-Private fishing from the charter yachts mainly for hire.
This is an ideal place to host business conferences and events, because of the availability of exceptional event features like the separate entrance and an area for reception.
The Ritz Carlton Hotel
This hotel has an amazing environment, because it has been situated near a lovely beach front Island. The remarkable nightlife is very entertaining. The incredible dining experience offered by the talented staff is all that you need to enjoy your holiday. There are many activities that can be enjoyed by the guests for example:
– Golf Training
– Swimming
-Shopping
Amenities
-Beauty centre
-A mini bar
-A kitchenette
-Movies on demand
It has a luxurious accommodation with hot water bath and lovely king sized beds. The rooms are air conditioned too.
The nice breakfast offered at this resort is the best way for guests to start their morning. It has lovely places to have meals. Beverages are also offered with a variety of choices from the bar.
Le Meridian Hotel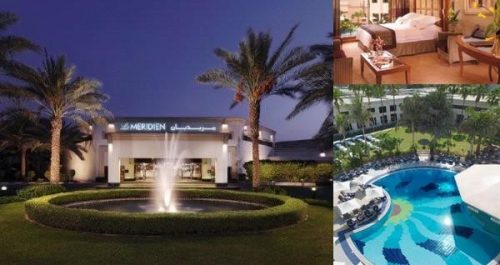 Have you ever imagined spending your time in a prestigious hotel of your choice? The Le Meridian hotel is the place to visit. This is an inviting and refined hidden place. It is a peaceful place with a verdant setting located in the city.
Amenities
-A unique 5-star accommodation with comfort.
-It has lovely leisure attractions on your doorstep, where you also learn more about the city.
-Free Wi-Fi
It has the best rates which can range within your budget.
Every traveler needs an inspiring destination with an extraordinary view. Best hotels in Dubai have highly qualified staff that offers the best services needed. The activities and amenities at these hotels try to find a way to make your holiday experience a memorable one.
Save