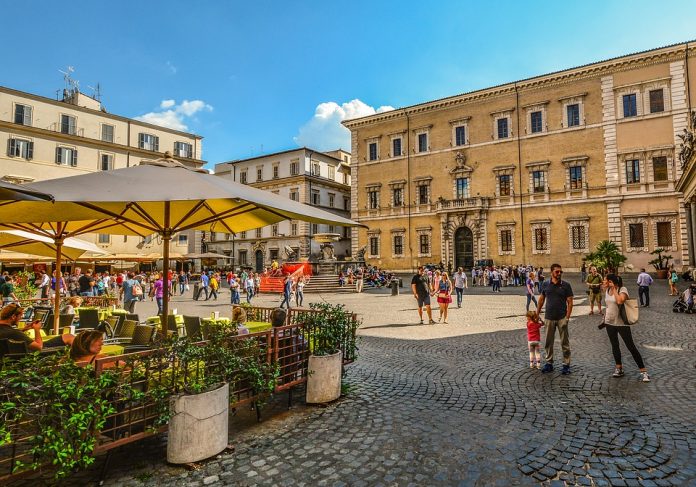 When in Rome do as the Romans do, and this couldn't be closer to the truth than when it comes to cuisine. Romans pride themselves on fresh, quality and seasonal products, whether it is local produce, cured meats and cheeses, or handmade pasta, only the superior ingredients go into the creation of each dish. This is the real essence of simplicity that embodies Italian cuisine. Not complex, yet bursting with flavor and remarkably delicious due to its' unbelievable freshness.
Cooking and eating are a way of life in Rome. Food is strongly linked to their cultural identity and sense of community. Just take a look at the variety of marketplaces throughout the city. For fresh produce, walk over to Campo De' Fiori and converse with local vendors. Next stop, Trastevere's daily fish market to snag your serving of the daily catch or off to a neighborhood Forno for freshly baked bread.
The movement of Slow Food, initiated in Italy by Carlo Petrini, seeks to preserve the tradition of cuisine and food production through locally and seasonally sourced food while simultaneously counteracting the rise of  "fast food." So to truly "do as the Romans do," sit down, relax, stay awhile, and savor every bite and sip of local food and wine.
In a true Roman trattoria or ristorante, you will not find menu items that include produce out of season. A traditional Roman restaurant will source their ingredients from local vendors, never buying from large overseas or over commercialized vendors.
For your next trip to Rome, be sure to grab a bite at these local eateries for a true Roman culinary experience. By eating where at some of these local Roman spots, you can too immerse yourself in the cultural norm of living to eat, rather than eating to live.
Aperitivo … Make no mistake, this Italian tradition is nothing compared to happy hour. Characterized by a pre-dinner drink and small bites that are meant to stimulate your appetite. Opt for a traditional Aperol Spritz or glass of Prosecco accompanied by a small plate of appetizers. Around 7:00 PM head to a local bar for the perfect opportunity to observe local culture, to people watch, and to indulge in local wine and snacks.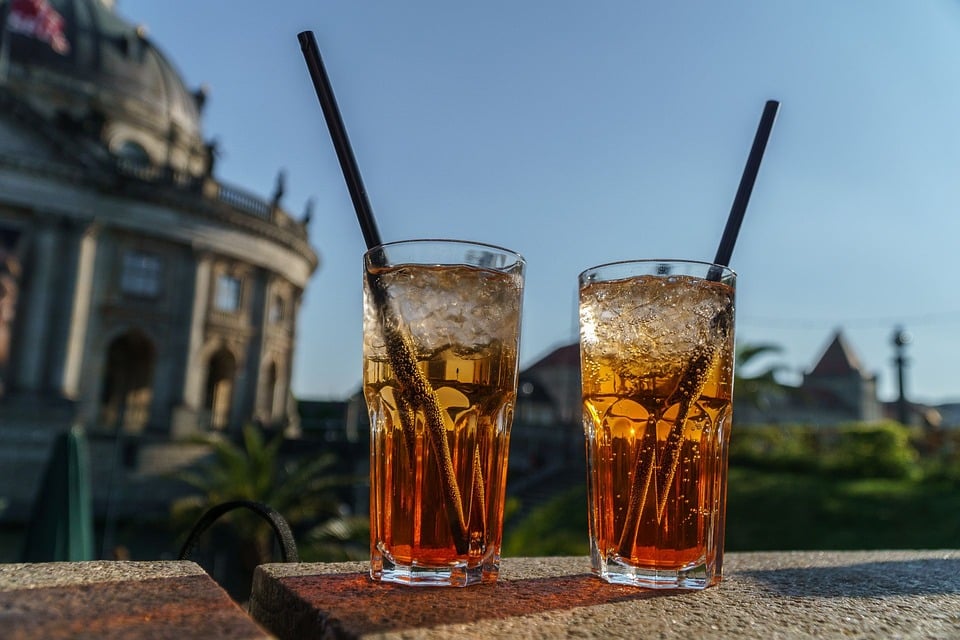 Freni e Frizioni, Trastevere, Via del Politeama 4/6, 00153: Arguably one of the best aperitivo locales in Rome, this old car garage façade strikingly contrasts with the swanky chandeliers and bar décor for the perfect evening ambiance. Enjoy a range of pastas, vegetarian salads, breads and hummus accompanied by a cocktail handcrafted by one of their expert mixologists. Grab a table outside and watch as a mix of locals and tourists pass through Piazza Trilussa as they head out for an evening in Trastevere.
Terrazza Boromini, Piazza Navona, Via di Santa Maria dell'Anima, 30, 00186: For a more elevated evening experience, head to the rooftop terrace, Le Grande Bellezza, at the top of Hotel Etich Boromini. Be sure to call ahead of time to reserve your table, as a doorman will greet you with an exclusive guest list at the hotel entrance. Slip into your best Italian wear and take the elevator up the top floor for the most spectacular view in Rome's city center. Cocktails are a bit on the pricier side, ranging from 18 – 25 euros, but watching the sunset over nearly all of the city's ancient ruins, as well as aerial views of Piazza Navona's grandiose fountains are well worth the pricery drink menu.
Etabli, Piazza Navona, Vicolo delle Vacche, 9, 00186: Tucked away on a vicolo (small street) behind Piazza Navona, discover this quaint wine bar and restaurant that serves up a typical Roman aperitivo. Grab a few seats on one of the leather couches and cozy up inside this 15th century building. Order a glass of local, Italian wine at the quaint and rustic bar before making your way to the adjacent room, where you can choose from a selection of pastas, bruschetta, cheeses, meats, olives and more.
Lunch … Take a midday break from touring the sites to sit down and enjoy La Bella Vita. If the weather permits, try to snag a table outside at any of these local eateries for some of Rome's best casual lunch spots. But trust that casual by no means translates to mediocre, you will be salivating over the site of Rome's famed pizza al taglio and porchetta after giving these a try.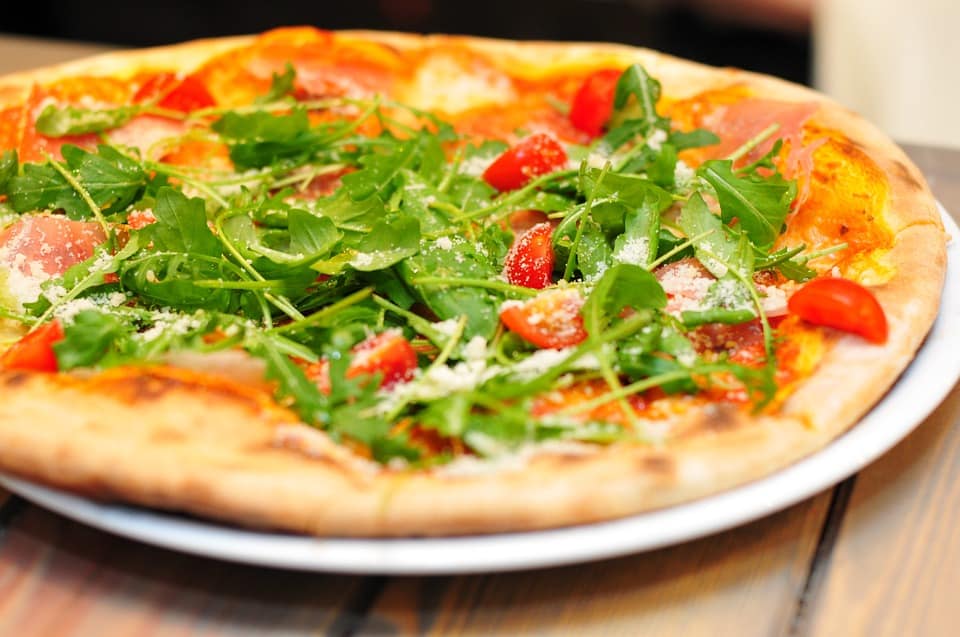 Pizzarium Bonci, Prati, Via della Meloria, 43, 00136: For a mix of both traditional and unique pizza flavors, make your way to the residential neighborhood of Prati for a taste of Gabriele Bonci's famous pizza al taglio (pizza by the cut). Select from a range of flavors and try a sampling of a few. Typical Roman style, they will cut and weigh your desired piece as you anxiously wait to take your first bite of the perfectly cooked crust topped with some of the freshest, seasonal ingredients.
I Porchettoni, Pigneto, Via del Pignettom, 68, 00176: A bit off the beaten path from Rome's main sites, explore this up and coming neighborhood known for it's student and artist scene as you make your way to this casual lunch spot. The trek out is worth it all for a taste of Rome's famous porchetta, a deboned pig stuffed with fresh herbs and then slowly spit-roasted. Typically enjoyed on freshly baked bread and a carafe of wine or Italian beer.
Dinner … As the evening rolls around, stop in some of the local spots around 8:00 or 9:00 PM for a glass of house wine and taste of proper Cucina Romana (Roman Cuisine). Many of the best local spots in Rome do not take reservations, so a 30 to 40 minute wait is typical. Don't stress though, your snacks from aperitivo should tie you over enough to enjoy the people watching and movimenti that is Rome's nightlife.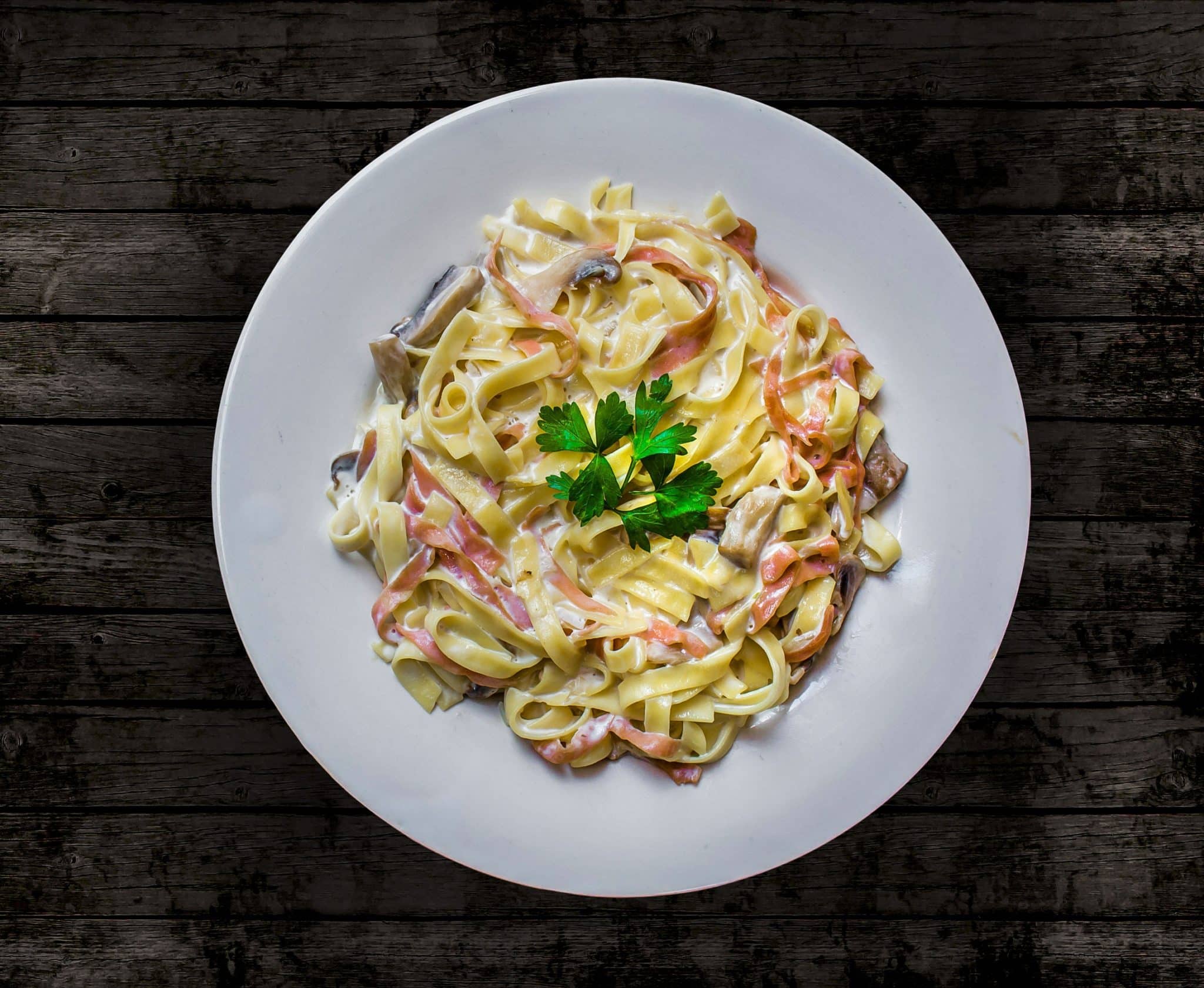 Trattoria Da Enzo, Trastevere, Via dei Vascellari, 29, 00153: Despite the fact that there always seems to be a line outside, like most good restaurants in Rome, don't take this as a deterrent, it is definitely worth the wait. This 12-table hole in the wall is the perfect embodiment of traditional Roman dishes. An order of their house wine, fried artichoke or stuffed zucchini flowers to start, and of course the classic pasta dishes like cacao e pepe, carbonara, and amarticiana are all menu item musts.
Da Francesco, Piazza Navona, Piazza del Fico, 29, 00186: Walk up to one of the most vibrant evening piazzas in the center, Piazza del Fico, just off of Piazza Navona. Here, you will sport the small doorway that is the entrance to Da Francesco with an Italian Maitre d' chatting with restaurant goers as they wait for their table. Known for their truffles, the Fettuccine alla Gricia con Tartufo (pasta with pancetta, cheese, black pepper and truffles) is an absolute essential when it comes to a decadent spin on traditional Roman cuisine. And for dessert, order the Vin Santo con Biscotti for a traditional digestivo, liquor type wine accompanied by classic Italian cookies.
Roscioli, Campo de' Fiori, Via dei Giubbonari, 21/22, 00186; A family-owned deli, wine bar and now restaurant serves up some of the freshest ingredient dishes in the center. Their wine list is also phenomenal, with a modest selection of 2,800 Italian and international wines to choose from. Reserving a table is highly recommended since the restaurant itself is rather small and extremely popular among both locals and tourists.
Gelato … A must when visiting Rome is of course the gelato. When finding the perfect local spot, avoid any gelaterias that have overly fluffy, piled up displays of gelato. Proper gelato cases should be stored flat bins, be in natural colors, and scooped out with a flat, metal paddle, not a curved ice cream scooper.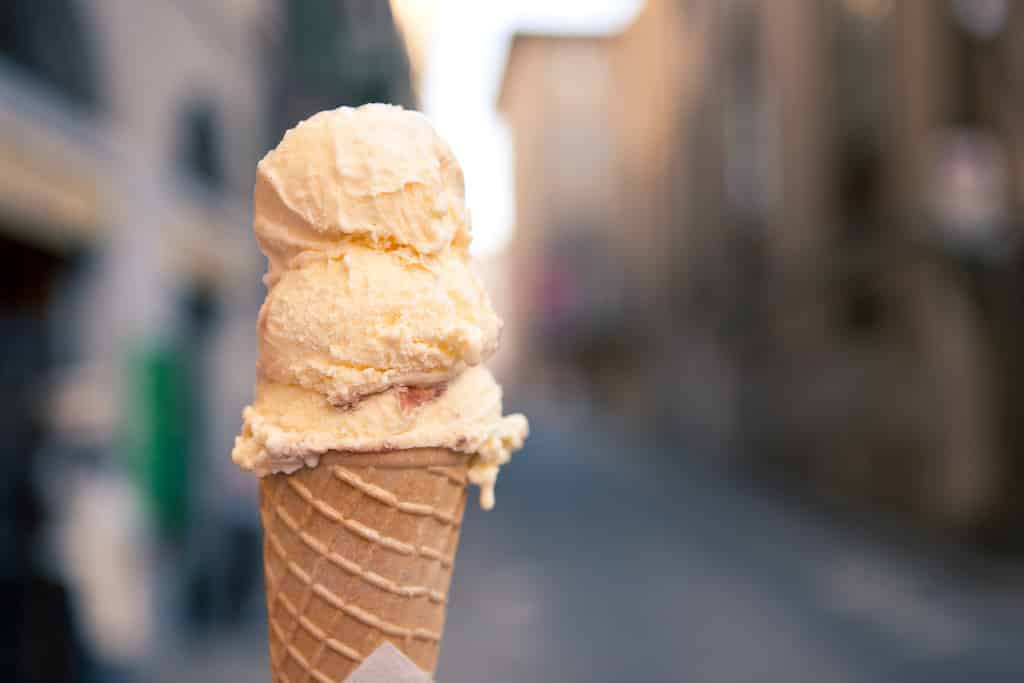 Gelateria del Teatro, Piazza Navona, Via dei Coronari, 65-66, 00186: For some of the richest and most authentic gelato in the city center, head to this artisanal gelateria for a taste of authentic, local flavors. All gelatos are made seasonal ingredients and come directly from the source. You will definitely want to taste their Pistacchio di Bronte from Sicily and Limone from the Amalfi Coast. Even watch from the shop's window into the room where the gelato-makers transform raw ingredients into a decedent gelato.
Coffee … One of the most important elements of Italian food culture is the espresso. Typically consumed at breakfast in the form of a cappuccino, but note, after 11:00 AM Italians will only order espresso or macchiato (espresso with a dollop of steamed milk). As an after dinner drink, it is also typical of Romans to order an espresso as a digestive.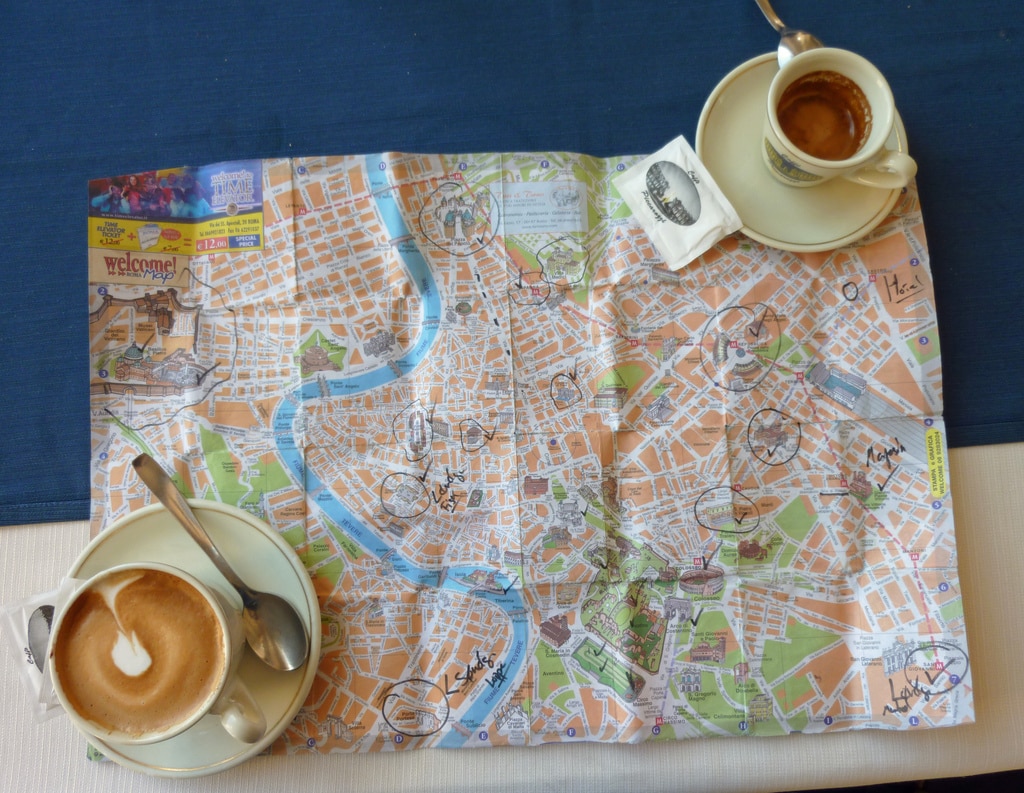 Sant'Eustachio Il Caffé, Piazza Navona, Piazza di S. Eustachio, 82, 00186: Probably the most famous café in Rome, head to this infamous spot to try their locally roasted beans and perfectly frothed espresso. Coffee drinks range from the classic espresso, perfect for an after dinner drink, or their Gran Cappuccino (Sant'Eustachio's creamier and richer version), accompanied by one of their pastries for the perfect Italian breakfast.