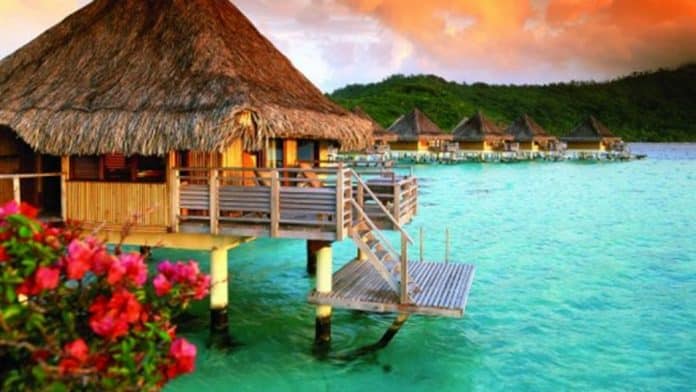 Love the color blue? Then Bora Bora means for you!
There can be nothing better than relaxing your mind, body and soul right in the middle of an island. Since this land is surrounded by water, you feel like you are on some other planet altogether.
Most of the islands have green or aqua green water, but if you are someone who likes the color blue, then the Bora Bora Island is where you should go.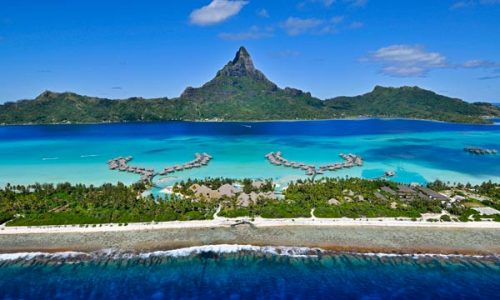 About Bora Bora:
Belonging to the Leeward group of the Society Islands of French Polynesia, Bora Bora is located in the Pacific Ocean. Surrounded by blue crystal clear water, this island has two peaks of an extinct volcano. The two peaks are Mount Pahia and Mount Otemanu.
It is a famous tourist destination and people come here from witnessing all the aquatic beauties that they get to see on the internet or read about, in the magazines. There is an amazing collection of aqua-centric luxury resorts on this island, which makes it all the very more attractive to all the people.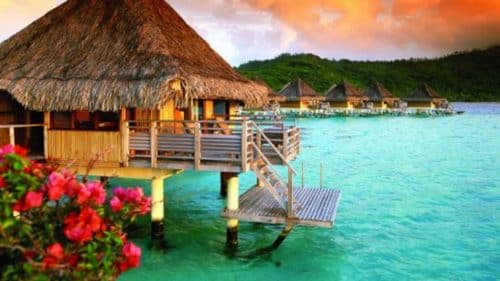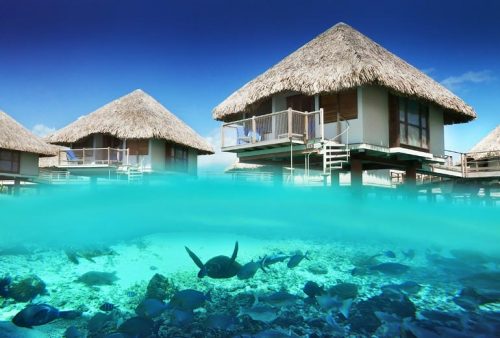 Did you know?
There are no poisonous insects or snakes here. This means that you can sleep on the beach, without being worried about anything poisonous biting you!
Star attraction of this location:
Right from the coconut trees to the seafood, there are hundreds of different minor to major attractions here. If you want to enjoy the best time of your life or witness the aquatic life for real, this is the island for you.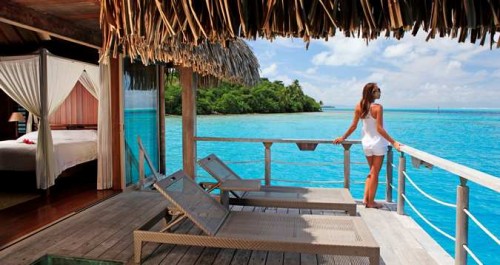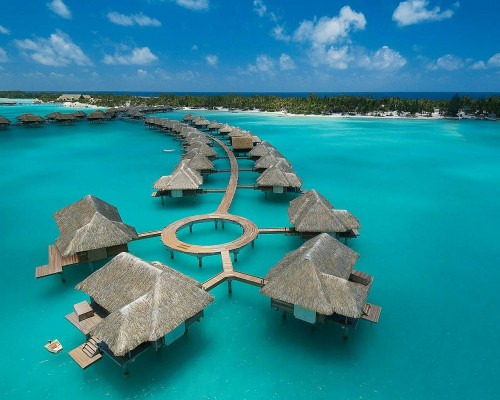 The Top three reasons to visit this place:
There's a beautiful concept followed on this island. If you wear a flower on your left ear, it means that you are 'taken', and on the other hand, if you wear a flower on your right ear, it means that you are looking forward to date someone.
This place is known as Romantic Paradise. If you are planning for the best honeymoon, this destination is meant for you and your partner.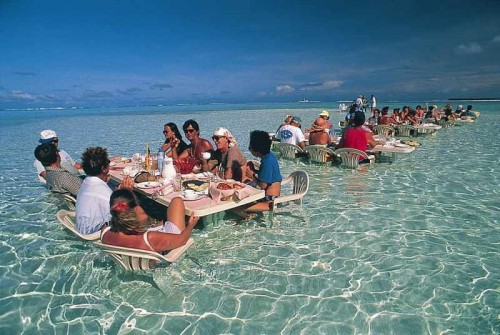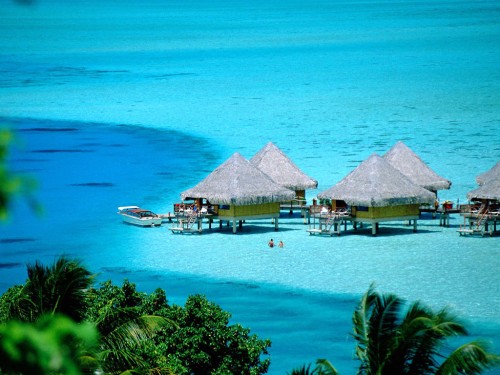 This island is for all those who wish to spend some quality time in isolation or lesser crowd. There are only a few people seen on the beaches, especially during the day times.
The best time to visit Bora Bora:
The two best months to visit Bora Bora are April and November. Most of the people are seen enjoying the sun or the chilly breeze of winter, during these two months.