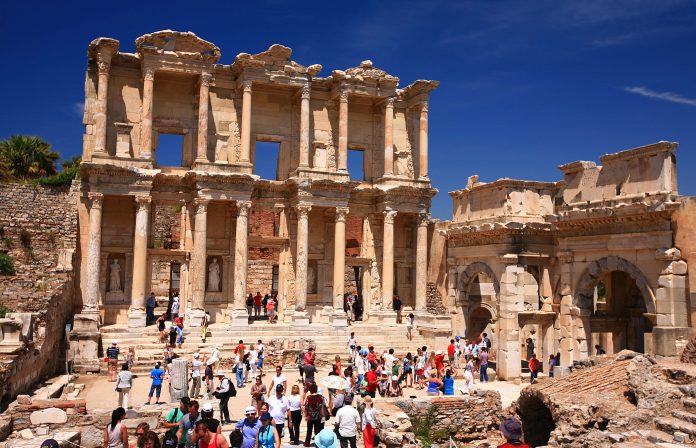 Turkey is a fascinating and beautiful country overflowing with history. The west of Turkey is an especially exceptional destination for travelers who are interested in ancient history, impressive architecture, and genuine culture.
Unfortunately, political scandals and general unrest often overshadow this fact.
As an ex-pat living in Turkey, I can't help but feel that the country gets a bad rap and is unnecessarily feared by many western countries. This perception of Turkey needs to change! The country is just as safe as most other countries, and like every other country, has prevailed in the face of its domestic and international struggles.
There are many sites that can be visited in the west that, when combined, create the type of day trip that cannot be experienced anywhere else in the world.
A visit to Turkey will immediately open the eyes and minds of anyone willing to give it a chance. I couldn't be happier to call this country "home", and here are just a few reasons why:
Ephesus
The historic remains of this ancient city are simply mind-blowing.
Discovered around 10 B.C. by an ancient Greek colonist, Ephesus was a prosperous port city in what was then known as Asia Minor. The city was passed from the Persians, to the Greeks, to the Romans who were all fighting for control of this valuable land throughout history.
In the 2nd century, Ephesus suffered from an earthquake which delivered a devastating blow to its many impressive structures. In the 6th century, the status of the flourishing port city declined as the Küçükmenderes River silted up the harbor.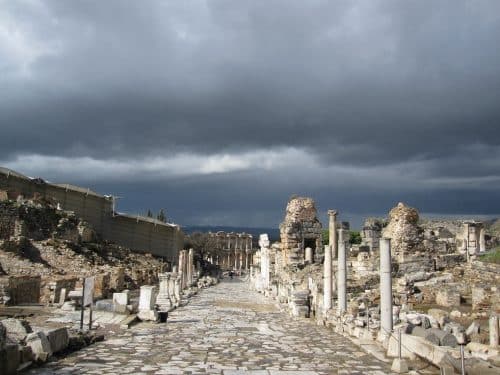 The Ottomans swept in in 1304 and claimed the city, deporting most of the population to Greece and slaughtering the rest.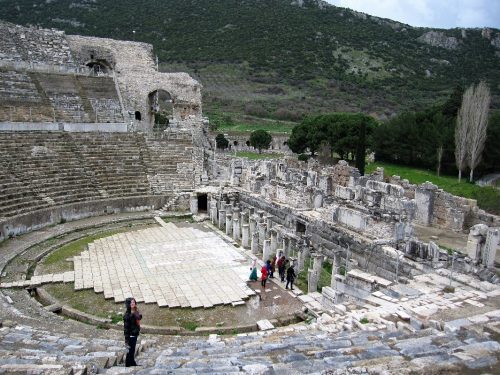 Despite its tumultuous past, the remains of Ephesus are some of the best-preserved ruins in the world. The most impressive sites are the Library of Celsus, theater, and the harbor street. It also contains the Temple of Artemis, one of the Seven Wonders of the World.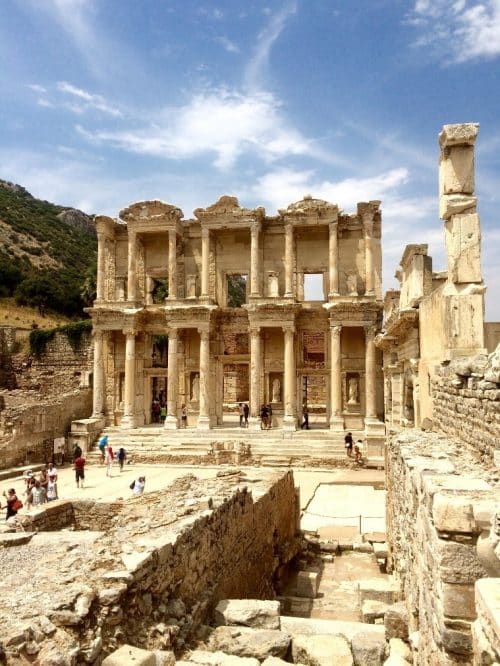 The entire site is massive. Spending 2-3 hours here is highly recommended.
House of the Virgin Mary
After marveling at all of Ephesus' wonders, the next piece of ancient history is just a few minutes away. Driving a few kilometers southwest from Ephesus will find you at the steps of the House of the Virgin Mary.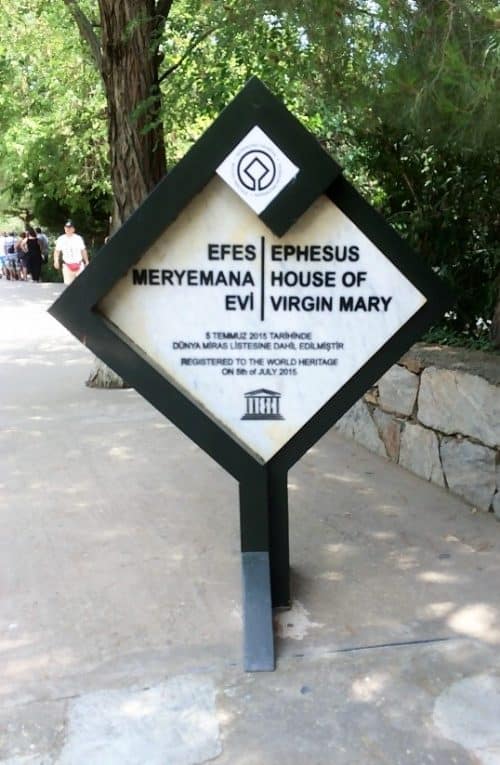 This small shrine may not look like much on the outside, but it's the symbol of a very important time in history. The stone house is said to be the place where the Virgin Mary lived out her last days. Both Muslims and Catholics revere the site.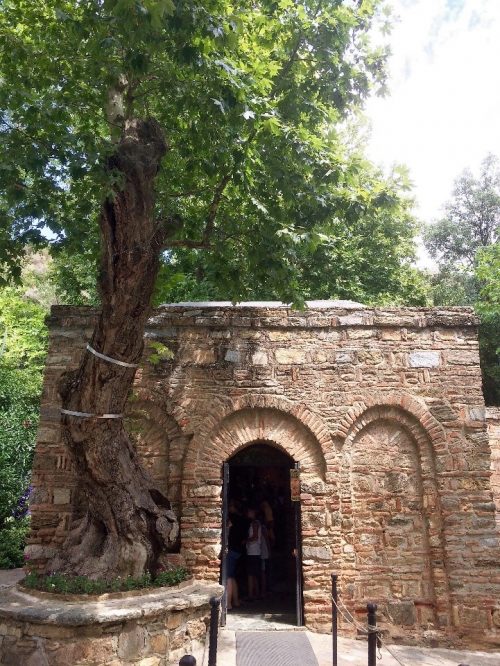 It's common for believers to make a pilgrimage to this site. Those who visit will pass through the modest 2-room shrine and pray. When they emerge, they are considered to have become holy or blessed. Visitors to this site include Pope Leo XIII in 1896 and Pope Benedict in 2006.
Catholic services are still held regularly in the garden just outside the house.
Below the house, there is a stone wall covered in pieces of white paper, ribbon, fabric, and tissues. This is known as the "wishing wall", where visitors can write down their most sincere personal intentions and tie them to the wall along with the thousands of others.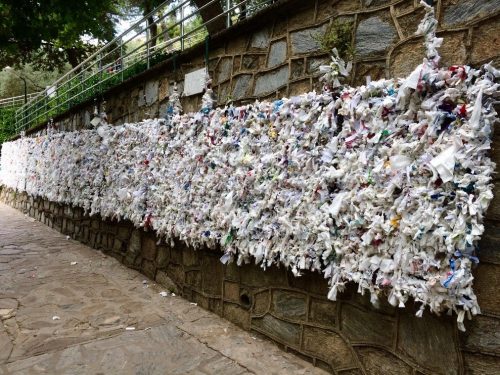 Şirince
After the House of the Virgin Mary, drive east for about 17 kilometers. You will come to, Şirince, a small village of 600 residents, cozily nestled into the hills above Ephesus.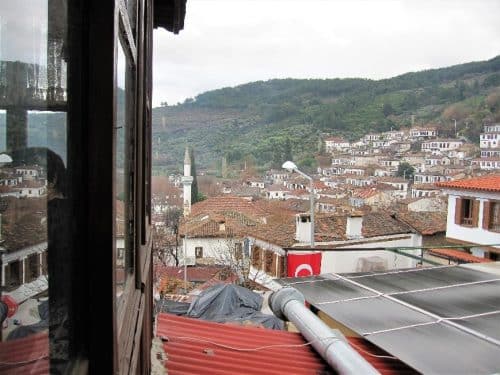 This area was settled in the 15th century after the official fall of Ephesus. Those who took to these hills originally named their new village Çirkince, meaning "ugly". They did this so others would get the wrong impression of the village and decide to settle elsewhere. The Governor of Izmir changed the name to Şirince, meaning "pleasant", in 1926. This is a much more accurate reflection of this adorable place.
Nowadays, Şirince is a very popular place for both local and foreign tourists. The cobble stone streets narrowly wind up and down the hilly landscape, giving the feeling of stepping back in time.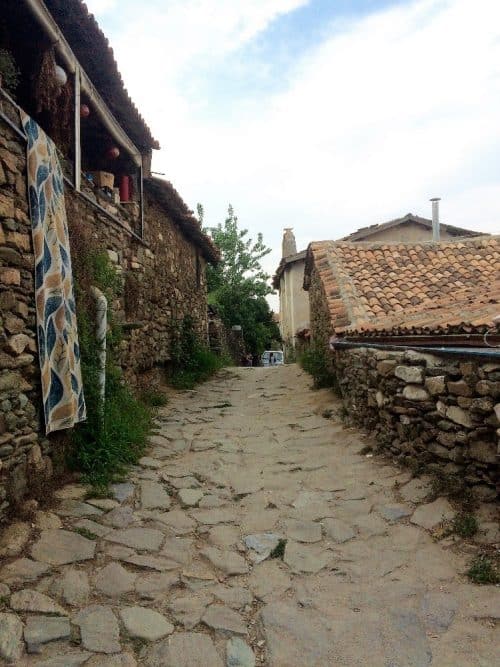 There are many small restaurants and cafes perched on the hills, overlooking the village. The food here is traditional, inexpensive, and delicious. There are several roads lined with small "mom and pop" stores selling home-made jams, dry soups, and dried herbs. Şirince is known for its Mulberry, so be sure to pick up a jar of preserve, sample pure Mulberry juice, or try Mulberry flavored ice cream prepared in the traditional Turkish style.
Above all else, Şirince is known as a wine village. There are around a dozen venders crammed into this tiny town, all of which produce and sell their own wine.  Friendly and passionate wine-enthusiasts run the shops, generously offer tastings from any of their bottles.
Şirince is famous for producing some very sweet fruit wines. It may not be what many people are used to, but it's certainly unique. At $8 a bottle, there's no harm in picking up one or two! Some of the most popular are mulberry, blueberry, peach, and pomegranate.
All the wineries also sell traditional red and wine whites, with a Turkish twist, of course. You can find merlot, shiraz, blended varieties, and home-made originals. We even found a red wine which was served mulled-cider style; warm and flavored with honey and cinnamon. Proceed with caution; a lot of the bottles are listed between 10%-12% alcohol content!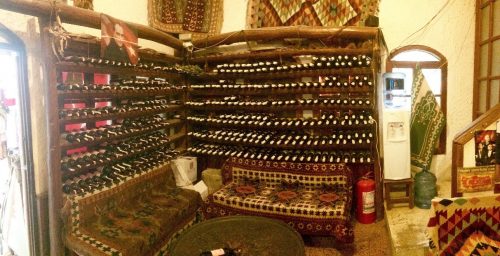 ---
Imagine how much history you can experience in Turkey in just one day. It's entirely possible (and recommended) that you hit all three of these spots in the same trip. Their convenient proximity to one another creates the perfect opportunity for one of the best day trips in Turkey.
Did you ever think it was possible to walk amongst ancient rooms, embark on a holy pilgrimage, and enjoy wine tasting all in the same day? In Turkey, you can!