Visiting the historic locations and spectacular scenery in Germany is fun and intriguing, but after many days of sightseeing you may prefer to head to a themed fun park instead. The best fun park should have entertainment for the entire family, with plenty of opportunities to sit down and enjoy a good meal. Europa Park Friends & Family Fun Place in Germany is exactly what your family needs after a hectic travel schedule. Best of all, it's also located next to France, so you can get two countries into your vacation schedule.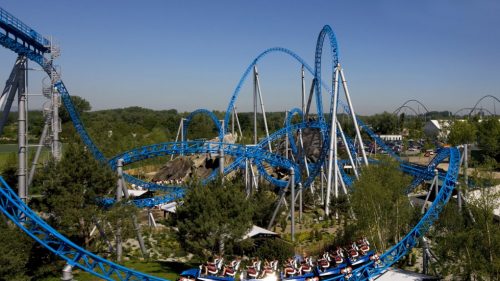 What is Europa Fun Park?
Europa Fun Park is the largest theme park in Germany, and is the second most popular theme park in Europe, not quite being able to beat Disneyland, Paris in popularity. The Park is located in Rust, which is a town in the southwestern part of the country between Freiburg and Strasbourg, France. It's owned by the Europa-Park company.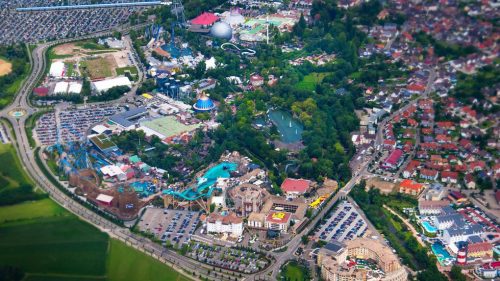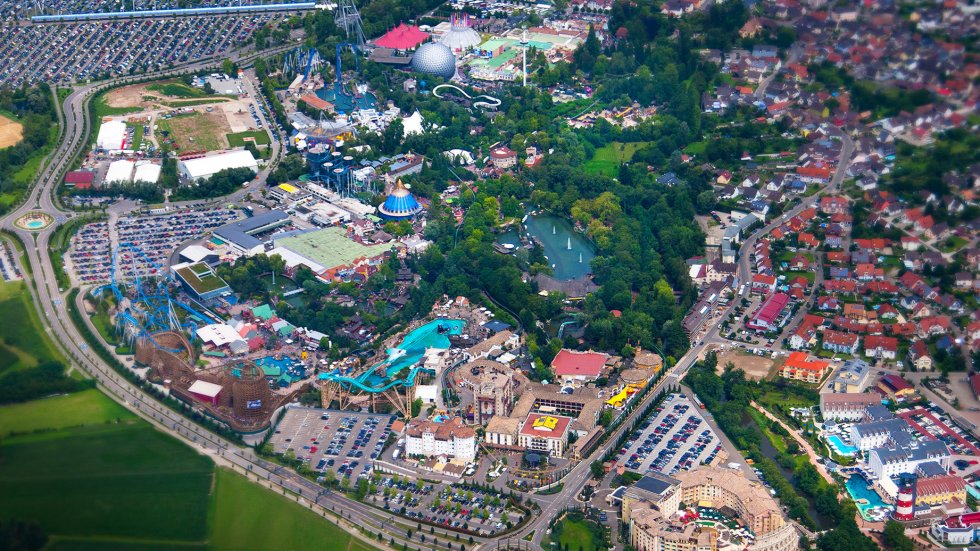 The Fun Park was initially built in 1975, and features quaint European village settings. It gets over 6 million visitors per year from around the world.
If you love rides, this park has over 103 rides, with 13 roller coasters. Rides can vary from fun for young children, to extremely scary for mature teens or adults.
The park is split into over twenty different themed regions. Most of them are related to countries—Austria, England, Greece, Italy, Russia, Spain, etc., but there is also Adventureland, Arthur, and Grimm's Enchanted Forest.
Besides the theme parks there are specific shows that run temporarily or permanently throughout the year. There are also seasonal events during the year, such as for Halloween or Christmas. Don't worry if you're not big on rides, as you can choose the tamer ones, or simply watch the kids, or enjoy one of the many other attractions around the park.
When you visit the fun park expect to spend at least two or three days exploring everything it has to offer. There are also five resort hotels on site, or you can stay at one of the smaller motels in town.
The Park also has gift shops located around the park, with some of their own special characters. You can purchase stuffies of Edda Euromausi or Ed Euromaus. There are also many CDs and DVDs available so you can rewatch your theme park experiences when you return home.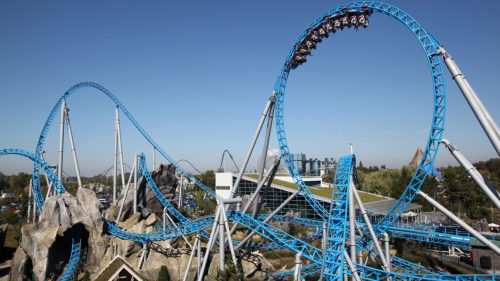 How Can We Get Around the Park?
You can simply walk around all the themed areas, or you can hop on the Monorail system to get between areas. In 1990, this monorail system was built, and is called the EP Express. It was also extended in 2016.
The park is disability-accessible, though you may not be able to go on all the attractions or shows. Some of the rides also have age or height and weight restrictions. You may also rent a wheelchair for minimal cost. You can email or call in advance to ensure that they have one available during your stay. Many shows have reserved seating for wheelchairs.
Parents may use strollers for their children, but you may have to set them aside before entering certain attractions or rides.
You can also pick up a free park map upon entry into the park so you can plan your attack. It's best to visit the country attractions in order, rather than bouncing back and forth and wasting your time.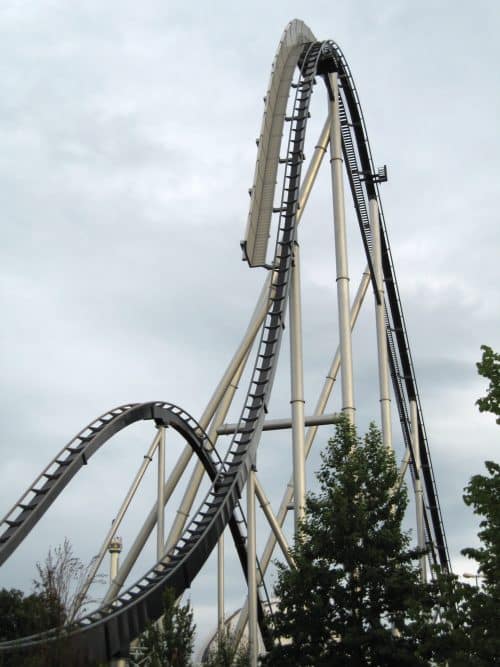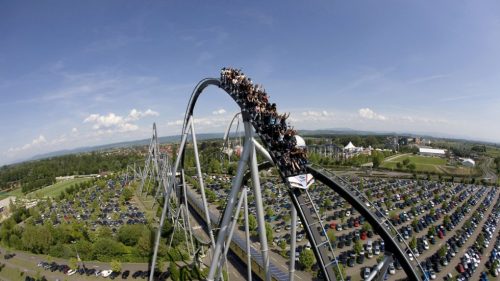 Voletarium—The Newest Attraction for 2017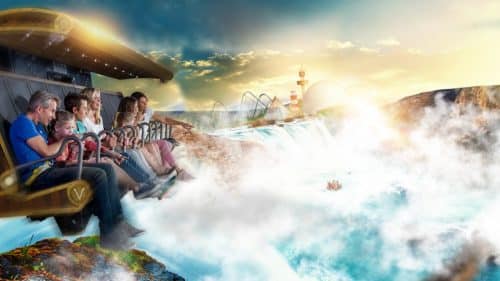 The Fun Place is constantly maintaining and expanding. For 2017, the latest attraction is Voletarium. This is a flying theatre, and is one of the biggest in Europe. It consists of films and a moving simulator, and takes about five minutes to fly through. This ride has been one of the most expensive ride investments to date.
On the Voletarium you can to sit in antique-style seating, which lifts you up into the air and makes you feel like you're soaring through the skies. If you've ever dreamed of flying like a bird, this is going to be your best experience. During your ride, you'll be able to see the natural parts of Europe at its best. Soar above waterfalls or canyons. This is a trip that is for the entire family.
After you have gotten off your ride, you can shop for gifts in the gift shop, use the toilet facilities, and get a bite to eat at the snack shops.
Themed Area Highlights of Europa Park
There are many different themed areas throughout the park. Some suit young kids, some teenagers, and some adults. In Adventureland, the African Queen will take you on a boat ride around the lake. There is a water playground for the kids. In Arthur, there are slides, a rollercoaster, and a carousel. Austria has the Vienna Wave Swing ride. In England, there is the London Bus—a magic carpet ride, the Crazy Taxis—a demolition derby, and the British Carousel. France has the scary Hypercoaster, which is the third tallest and the fifth fastest roller coaster in the world.
Besides the Voletarium in Germany, there is the Elf Ride, which is a boat ride, and the Panorama Train Station. Greece has the Atlantis Adventure and Flight of Icarus balloon ride. In Grimm's Enchanted Forest you'll get to see Cinderella, Dwarf City, and Little Red Riding Hood.
Iceland has a scary inverted roller coaster, Litill Island, and Timburcoater. Ireland is Children's World with small rides for the kids. Italy has Ghost Castle which is a lot like the Haunted Mansion in Disneyland. Russia has the Panorama train station. Spain has the Adventure Playground.
As you can see, there are a ton of things to do, and much more that can't simply be listed here.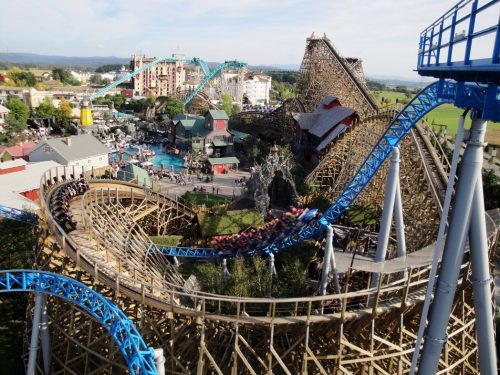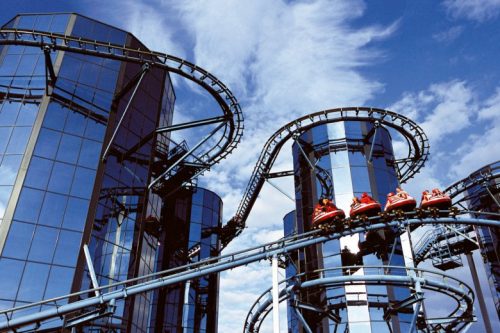 Food and Drink in Europa Fun Park
There's no need to leave the park when you get hungry or thirsty. In fact, you won't want to lose any time by leaving the park, simply to save a few dollars. It's highly recommended that you stay in the park for the duration of your daily stay, so you can get your full money's worth. The resort hotels also have several restaurants with a wide range of cultural offerings.
There are many cafes, restaurants and bars that you can choose. Many also support dietary restrictions, so even the fussy eater won't go hungry.
The African Food Festival is being held this summer. Check the website to find out who the participating restaurants are.
Hosted Complementary Festivals
There are many festivals that are held each year in the Europa Park. The Euro Dance Festival is one of the most popular. It's been held here since 2007. It offers a wide range of music and dancing styles, including hip hop, swing dance, breakdance, and ballroom dance.
There is also the Midsummer Party with fireworks every evening. If you're planning on a visit, check in advance to see if there are any complementary events to make the most of your trip.
Future Developments for Europa Fun Place
Many families plan their trips a year or two, in advance. If you can wait for the 2018 or 2019 season, Europa-Park is building a huge water park. It's about one kilometre away from the current theme park, but still close enough to fit in a visit easily.
There will also be a new resort hotel built on site. The company is investing over 140 million Euro dollars into this new venture. They have yet to give us any hints or tips as to what we can expect beyond this news. It's also expected that the Monorail will eventually travel to this part of the park too.
Planning Your Trip to Europa Park
The park opens at 9:00 am in the morning and closes at 6:00 pm on most summer days, except in the event of special evening events. The winter season it is open 11:00 am to 7:00 pm. Check their website for updated information.
The park does open in the winter, which is exciting news for all travellers who can't make it to Germany solely in the summer time. It's believed the park may eventually be open year-round, and not just summer, or for Halloween or winter events. Note that certain rides may not run in the winter or in inclement weather conditions. During off-season many rides are also serviced. If you have your heart set on one, be sure that it will be running before you buy your plane or train tickets.
The website is located here: http://www.europapark.de/en/park/attractions-shows/voletarium. You can find information about nearly every aspect of your stay. If not, you can contact customer service for further information.
If you're tired of Disneyland or Disneyworld, book your trip to Europa Park Friends & Family Fun Park in Germany. It'll be a refreshing change from what you normally expect, and your entire family will have memorable experiences to last a lifetime.