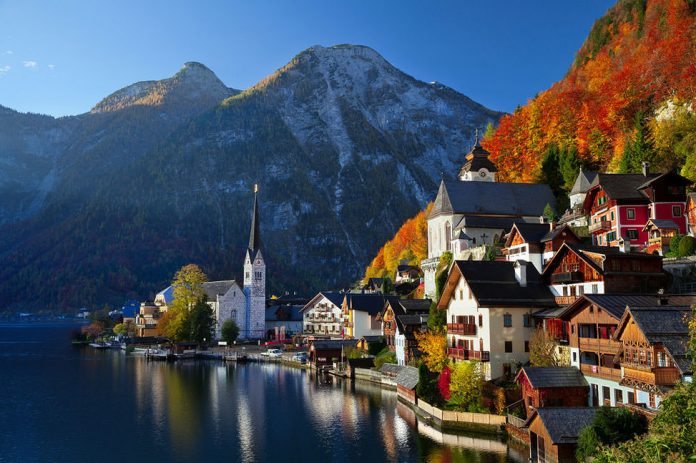 Tucked away in the picturesque mountains of Austria the tiny lakefront town of Hallstatt is making big waves. Located between Salzburg and Graz, it comes as no surprise to learn that Hallstatt is affectionately known as the "Pearl of Austria", and is actually one of the oldest settlements in all of Europe. With breathtaking views and intimate setting, this charming village is best explored on foot, which can be easily done in less than an hour.  But, with so much to do packed into such a small area, why just breeze through?  Take your time, slow your pace, and stay a few nights. The colorful pastel reflections coming off the lake are what storybook dreams are made of, so come experience for yourself the magical allure of this mountain town.
The all season beauty of Hallstatt is enough to make it destination worthy, but summer is especially busy, filled with day trippers from Vienna and Salzburg who are more than eager to descend on its alpine streets. While perfect for a quick visit, it is even better for an overnight or two.  Consider booking the Hotel Gruener Baum, whose quaint lakefront location makes it a great home base to explore.  Take to the lake, and enjoy activities such as boating, swimming, hiking or biking.  The elegantly furnished rooms in the hotel will leave you feeling refreshed as soon as you take your first morning breath, and the Lake Terrace restaurant offers a spectacular ambiance as you dine with the lake in the background.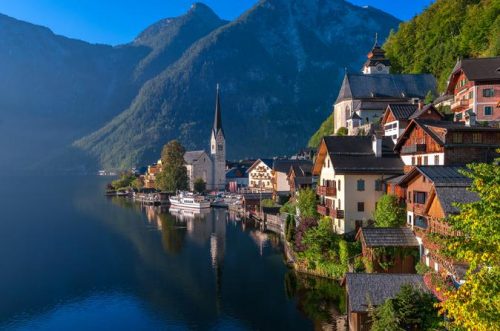 There are 7000 years worth of history in these hills, and Hallstatt is home to many pre-historic caves.  Most famous are the salt caves which can be reached by a panoramic funicular. These unique mines can be explored on your own or by organized tour, and can be enjoyed in half a day. Open in every season but winter, the mystical mines are a great way to learn about salt and its uses.  Hand dug tunnels intersect in channels leading deep into the rock interior. Take a miner's (fast) slide to the salt lake in the heart of the mine, and be sure to visit the oldest wooden staircase in Europe, discovered in the prehistoric section of the cave.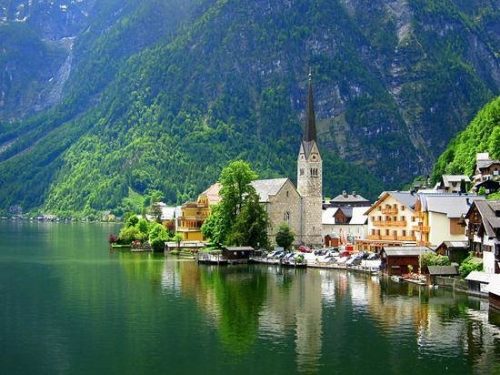 Sticking with the cave experience, take a Dachstein Ice Tour, which will captivate your mind as you try to make sense of how the crystal ice sculptures remain frozen amongst the stone. This underground world can be explored during a 50 minute guided tour, where you will learn how the ice actually forms. You will visit several points of interest along the tour, where your guide is a great source of knowledge.  Be sure to have your cameras ready for the Big Ice Mountain (currently over 9 feet tall) and the shimmering blue hues at the castle of the Holy Grail, both of which can count themselves among the favorite sites in all of Austria. Exit this underground beauty and find a café for a snack, because your lakefront view will be just as good above the surface.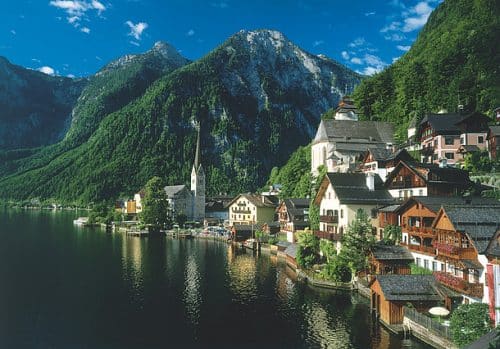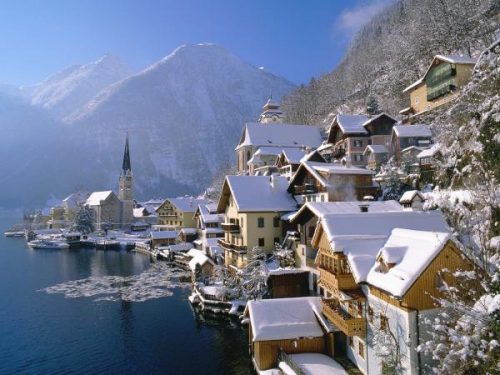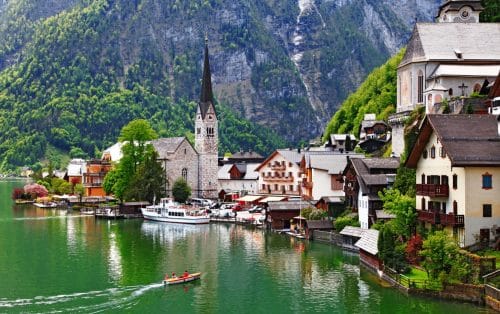 Hallstatt's mountain majesty shifts gears a bit in winter.  There is something so spectacular about a fresh blanket of snow, and you won't be disappointed by the peaceful scenes that greet you in the city center.  Winter sports are a huge draw for tourists, and some of Europe's best ski slopes are just in Hallstatt's backyard. From skiing to snowboarding and even toboggan runs, this is a great destination for the avid adventurer. For those who prefer a little less thrill, winter hiking is just as good, particularly if you are a nature lover.  Take a try at snowshoeing, and experience the snow covered scenes from mountain to lake.
Hallstatt is full of postcard worthy views, but offers visitors so much more than just incredible scenery.  This charming village has its own unique flair, and its small town vibe can be felt in everything you do here.  Don't just make this your day trip destination, stay for awhile, and you will realize why so many are drawn here each year. Culture and history come together to create a chance to truly experience the beautiful mountains of alpine Austria, and the magic picture it paints in your soul is one you will never forget.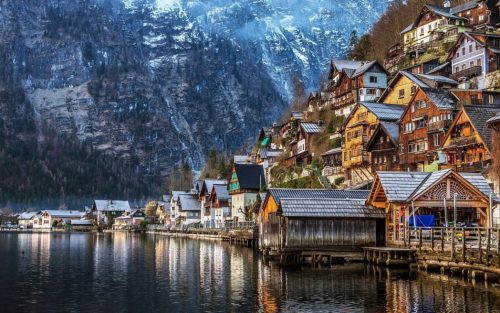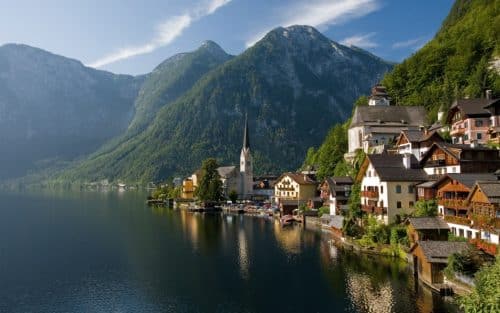 Hallstatt Austria