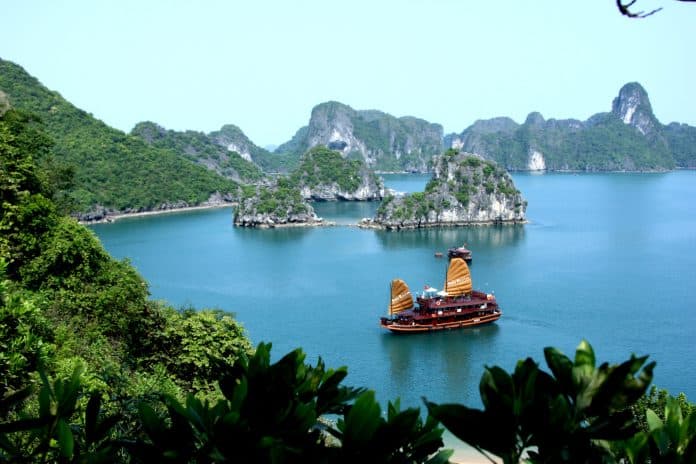 Halong Bay is located in Quảng Ninh Province in Vietnam. Halong Bay in Vietnam is among the most stunning and beautiful places on earth. It is a fabulous world to be explored. The cruises that combine traditional oriental style with first-rate service, modern luxury facilities, and top-rated cuisine provides guests with an unmatched experience of the Halong Bay cruise. So many years later, you can embark on a tour through time – in a vessel reconstructed from the first designs and with a perfect service fit for a King. Live in excursion in one of the luxurious cabins or suites, wine and dine in an ideal style and enjoy a breathtaking or reclining array of on board activities. The choice is simply yours.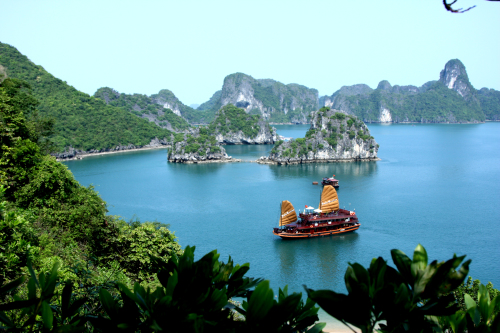 Known by Vietnamese as the Descending Dragon Bay, the enchanter extend of the Halong Bay has to be viewed to be understood. Separated by almost 2,000 incredible limestone desert island, the bay is like a mythical phenomenon.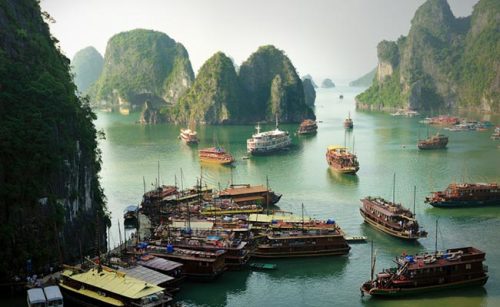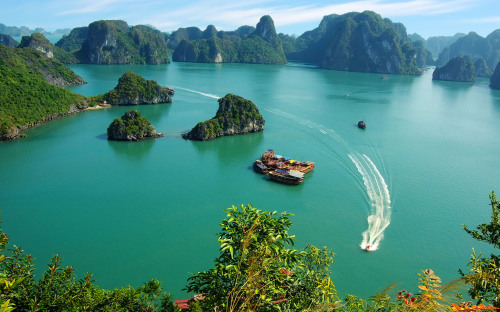 You can easily get to Halong Bay by car. Driving on the road is actually the most popular way to get to Halong Bay. Follow Highway 18 by Tuan Chau Island, BaiChay Road, and Hon Gai Bridge. A one-way road trip will take at least 4 hours, if there is no traffic. You can also get to this beautiful place by air. You can fly from Hanoi or HaiPhong Airport. Another method is also by helicopter. Take this from Hanoi, and after 1.5 hours, you will arrive in paradise.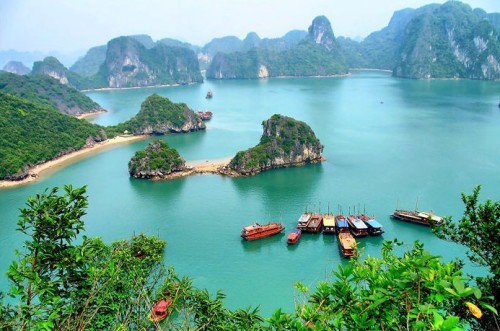 When to go: The best period to visit there would be from February to April, when the weather is cool and tours are absolutely wonderful. Never take the vacation from May to September, due to the fact that the tropical storms are untamed at that period of time. While in Vietnam you can stay at MuongThanh Ninh Hotel.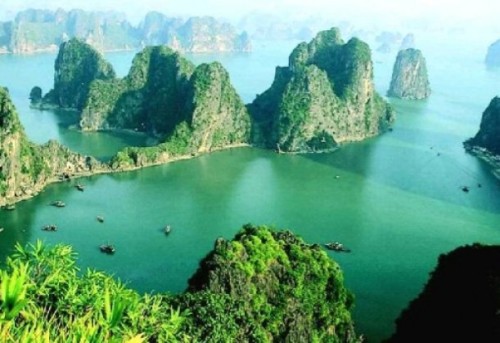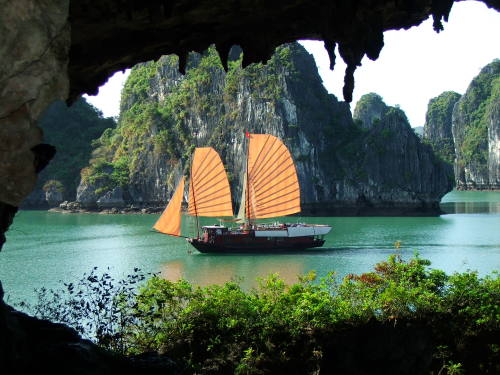 Be sure to explore the treasures of the LAN Ha Bay (one must never miss the chance to witness the colorful schools of fishes, the utterly jaw dropping collection of corals). Sail your way in the Cat BA Town, and camp along the HaiPai Beach. You can also ride in a kayak with your family and friends.