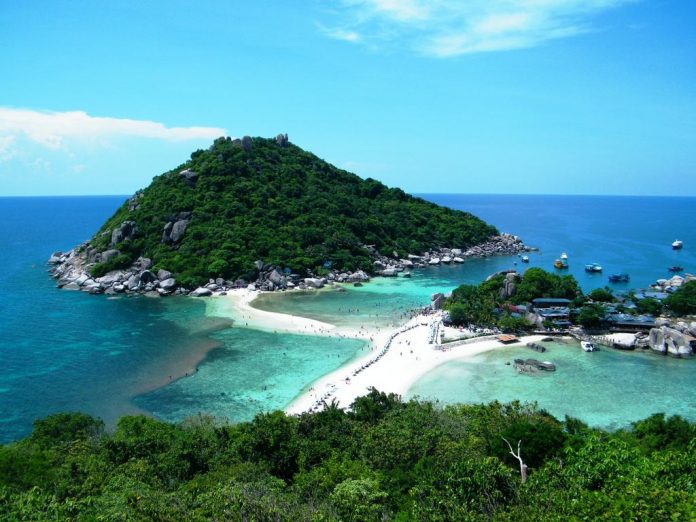 Hua Hin's popularity with Thais and Westerners goes back decades. It is a resort in Central Thailand and international exposure for the beautiful coastline of Thailand on blockbuster films has resulted in increasing numbers heading east. Hua Hin in Prachuap Khiri Khan Province relative proximity to Bangkok has made it an excellent place for a weekend break from this hectic city; it is less than 3 hours away.
Hua Hin Beach is excellent, a real attraction, but local authorities seem determined to avoid the over development that has occurred in some other coastal regions of Thailand. Hua Hin nightlife has obviously developed to cater for visitors; the days when it has been just a small fishing village in a great location have long gone.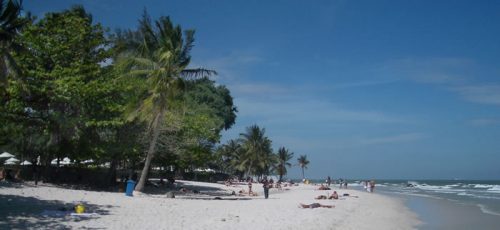 Inevitably the highlight of the Thai cuisine, which has become popular worldwide is the seafood. There are plenty of good restaurants and even the chance to learn more about Thai cooking.
The resort's origins saw the royal family building a palace here and although visitors cannot enter the palace itself because it remains a royal residence, they are allowed in the grounds between 16:00 and 19:00 each day. It is important to dress respectfully with shoes and sleeved shirts as is expected throughout the country at religious sites. Bring your passport.
Winters are cool and pleasant with temperatures then rising well into the 30s from March until May after which the rainy season comes. That may not mean more than a short shower each day so there is no reason to avoid Hua Hin through the summer months.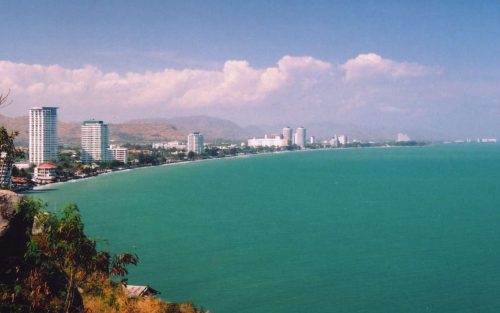 How to reach Hua Hin from Bangkok
• Thailand's trains are not quick and the journey from Bangkok can exceed 4 hours; there are ten trains daily, but only two in the afternoon that can be booked in advance.
• The VIP bus service, non-stop from Bangkok Suvarnabhumi Airport to Hua Hin throughout the day takes around 3 ½ hours depending on Bangkok traffic.
• Ordinary buses and minibuses travel regularly between the Capital and Hua Hin.
• Private taxis and limousines are a further alternative.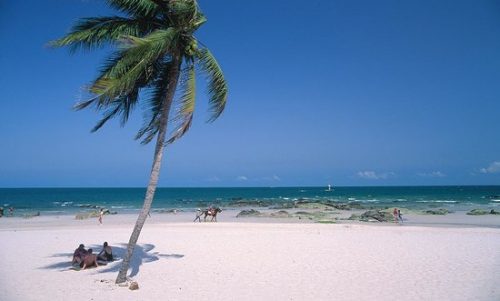 Things to do in Hua Hin, Thailand
The Beach is around 5 kilometers long though at high tide much of it disappears. The sea is clean and great for swimming and snorkelling. The commitment to restrict over development seems certain to ensure that remains the case.
Shoppers will enjoy the night markets and the best souvenirs are undoubtedly textiles. Cicada Market is a ''must see'' for every visitor.
Explorers can enjoy trekking, visiting caves and waterfalls (Namtok Pa La-u is the highlight) as well as summiting the local peaks. There is the chance to play golf, obviously, take a trip on the sea as well as do some game fishing.
The Wildlife Friends Foundation offers the chance to see tigers, bears and elephants; it is 25 kilometers from Hua Hin while Sam Roi Yot National Park is 60 kilometers.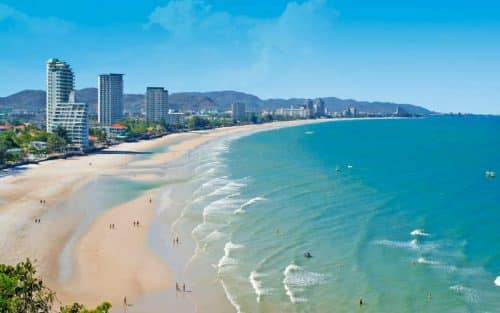 Hua Hin Attractions
• Thailand is also known for its temples. The hill of Khao Takiab, just a few kilometers from the town has Buddhist temples. There are great views over the resort, especially early in the day.
• The Hua Hin Railway Station was formerly a royal pavilion, a wooden structure rebuilt in 1968.
• For those interested in art, the Centre opens daily from 1100 until 1830.
• Klai Kangwon Palace as previously mentioned.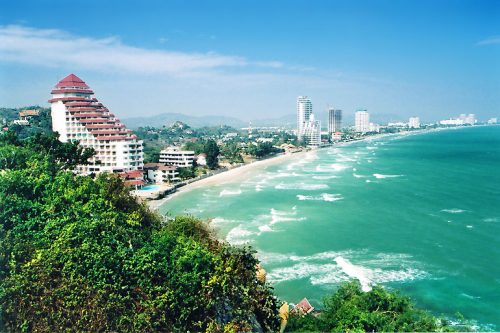 Hua Hin, Thailand hotels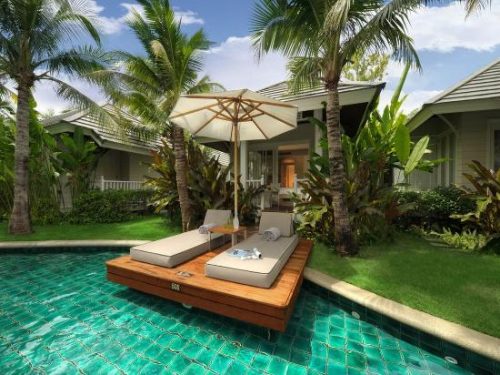 There is demand for accommodation at every price level, and Hua Hin has it. Some hotels offer spa and wellness centers and the town has got a reputation for that. Traditional Thai healing treatments are available and indeed there are over 50 shops in Hua Hin giving Thai massage.