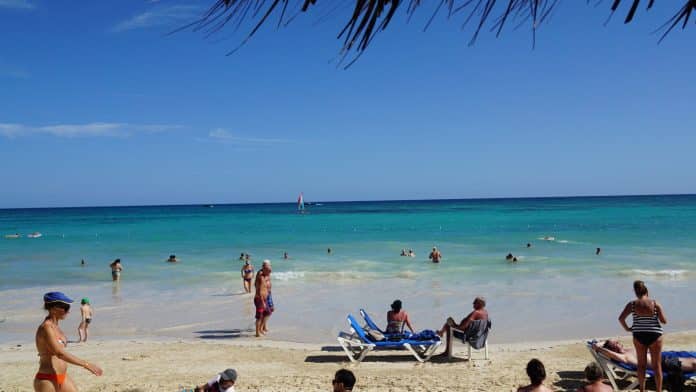 The beautiful island of The Dominican Republic is a tranquil country that has so many undiscovered areas and towns that are filled with expats from around the world. The beaches stretch across the horizon and touch the aqua colored ocean, which is lined by large palm trees swaying in the soft breeze. It is such a picturesque place and when people think of the Caribbean they automatically associate this with resorts and week-long getaways. However, there is an entire population of internationals who call this island their home. Living in little communities, mainly in beach towns there is a subculture of 'locals', which are international and have traded their fast paced life styles for a permanent tropical escape.
Why do people move to The Dominican Republic? Obviously the weather is a huge factor of why expats reside in the Caribbean, but past this the differences of island life compared to Western society are an added bonus for many residences. Life is a lot slower, it is more disorganized, fun, loud, and relaxing. For the majority of people the beach alone is the reason they live on an island, because there is nothing more amazing than being able to watch the sun rise and set everyday on the ocean. Anytime I ever felt stressed out, I would walk along the beach, smell the salt, feel the soft sand between my toes, and touch the crystal clear water. Within minutes I would feel complete tranquility, which is something I am not able to do in a city in Ontario. Island life seems like a dream with surfing, swimming, boating, scuba diving, and visiting natural parks and waterfalls. However, there are many distinctions between cultures in the Northern and Southern hemispheres.
Neither society is better between North America and the Caribbean, yet they could not be more different. Comparing the simple act of walking down a street will give some insight into how culture has a big impact on everyday life. When in Dominican, walking down the street is a loud, social, and hot experience. The air is filled with Bachata music blasting from shops, neighbors are about taking about the latest things, and motorcycles are zipping by only leaving behind the scent of gasoline. In contrast, in Canada this experience is very quite, calm, orderly, and in general strangers do not try to talk to me. After returning to Canada after a few months in The Dominican Republic, the simple act of walking in public was when I felt the most culture shock. This is due to the fact that I never considered that the smallest parts of society would be so opposite between these two countries.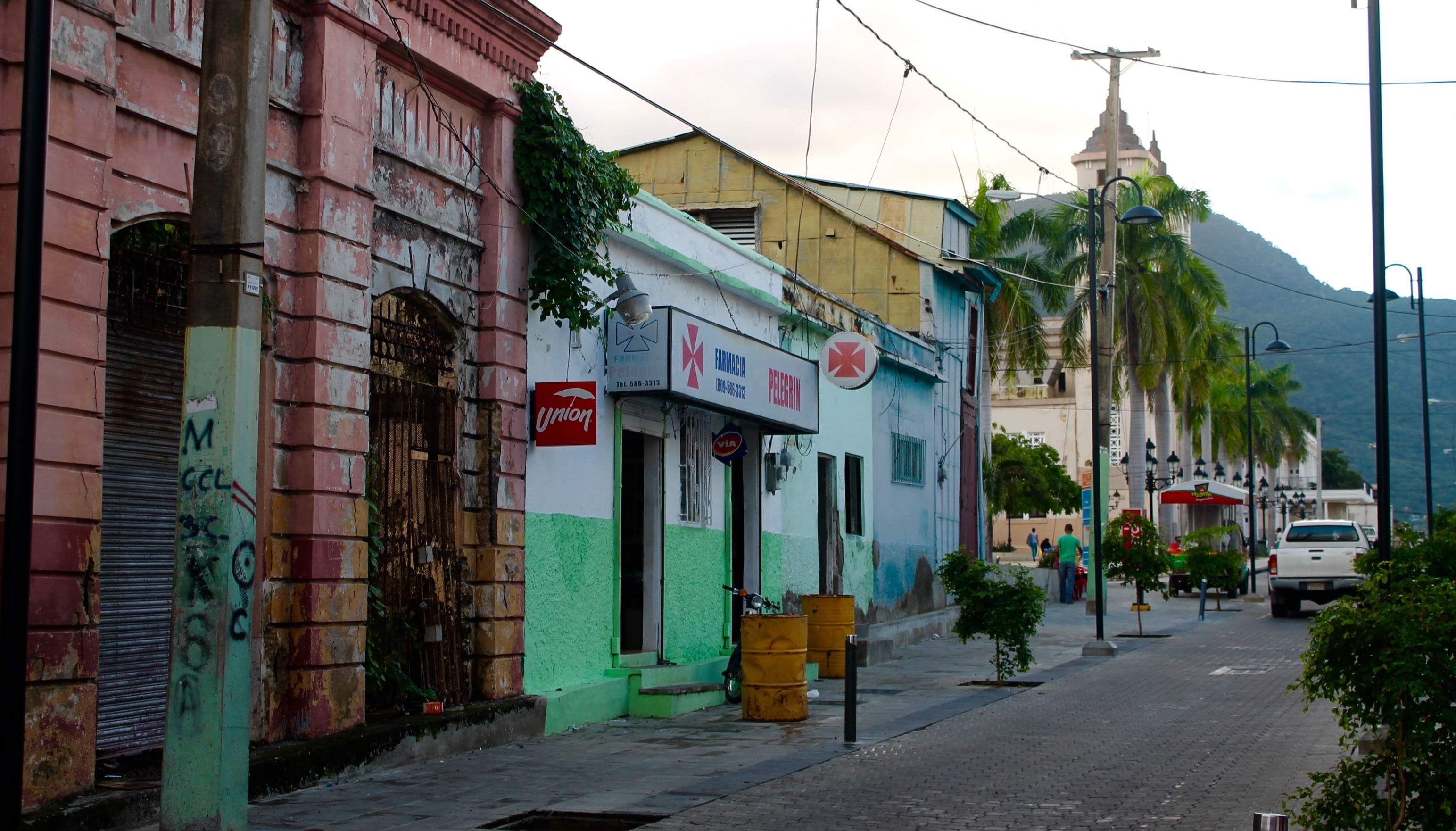 Living in an expat town helped with not feeling homesick because it is a strange mix of North American traditions existing within a Caribbean society. Along the beach in the expat town Cabarete there were so many restaurants that served pub and Italian food. When I craved authentic Dominican food, I would have to travel to the next town over to find a restaurant that would offer it. And some days, I wouldn't speak Spanish at all because everyone around me was from North America or Europe. Even though I was in The Dominican Republic, sometimes it didn't feel like it at all. Especially when I would work on my laptop in hipster cafes similar to ones I would find in Toronto. It is both very interesting and odd how these opposite cultures mix together in the Dominican.
Most people do not live in the Caribbean for an obvious reason, they have jobs in North America, yet it is possible to make money on an island. A lot of expats have a similar story, they visit The Dominican Republic on a short vacation, fall in love with the lifestyle and decide to sell their things and move back. Then they stumble across a business opportunity or are able to find work in the service industry either instructing water sports or working at a restaurant. Do these expats have official papers that allow them to work? No. Do the majority of employers care? No. Does the government in Dominican care? Also no. More than anything networking is crucial to finding work, there are a surprising amount of jobs available for expats that require English or French speakers. Expats who are not interested in these fields of work often opt for working online as developers, programmers, writers, graphic designers, etc. The cost of living is also significantly less than in North America, which means it is possible to life off of less money. The fear of leaving life behind to move to an island because of financial insecurity is an obstacle many expats have overcome. It is possible to work in paradise.
A big question that travelers have before moving to a different country is, how long can I stay there and what kind of a visa do I need? Unlike everywhere else in the world, the length of time spent in the Dominican has less to do with what the government dictates and more to do with how long the travelers feels like staying. Visitors can reside in the country for up to two months on a tourist visa, and after that whenever they leave they need to pay an exit fee. This corresponds to the amount of time spent in the Dominican. There are no legal consequences to overstaying a visa, which allows people to have a lot of flexibility when choosing the length of their vacation.
The trick to surviving in The Dominican Republic is having an attitude that is okay with 'last minute things' the way business is conducted in the Caribbean is quite different than in North America. Expats often feel really frustrated because they want things to be done immediately in a logical way. This is not the case on the island. For example finding a place to live could take a long time or it could be as easy as talking to a person when walking down the street- who has a friend- who knows a guy- that is renting out apartments. Depending on how long you want to stay in the Caribbean, I would advise going to the town for a week or two to stay in a hotel or hostel, and during that time search online for homes for sale. Talk to expats and locals about what you are looking for because most likely someone will know someone who has a place for rent.
A huge difference in society is that locals are a lot nicer in The Dominican Republic compared to North America. Sometimes North Americans are really skeptical of this kindness, but people are just friendly. Anytime that I needed to ask for directions, or for help Dominicans would always make sure I was okay. One time I was driving a motorcycle and after parking it to pick up food I realized that it couldn't start the engine. Without me asking, two Dominicans came over and helped me restart the bike. As I am writing this, I am also hoping that people use their street smarts to know not to assume every stranger will be your best friend. It is still possible to be robbed, like anywhere in the world. Maybe don't walk up to a group of men late at night and ask them a question like 'where is the best place I can spend all of my cash'. As long as you are smart, then nothing bad will happen.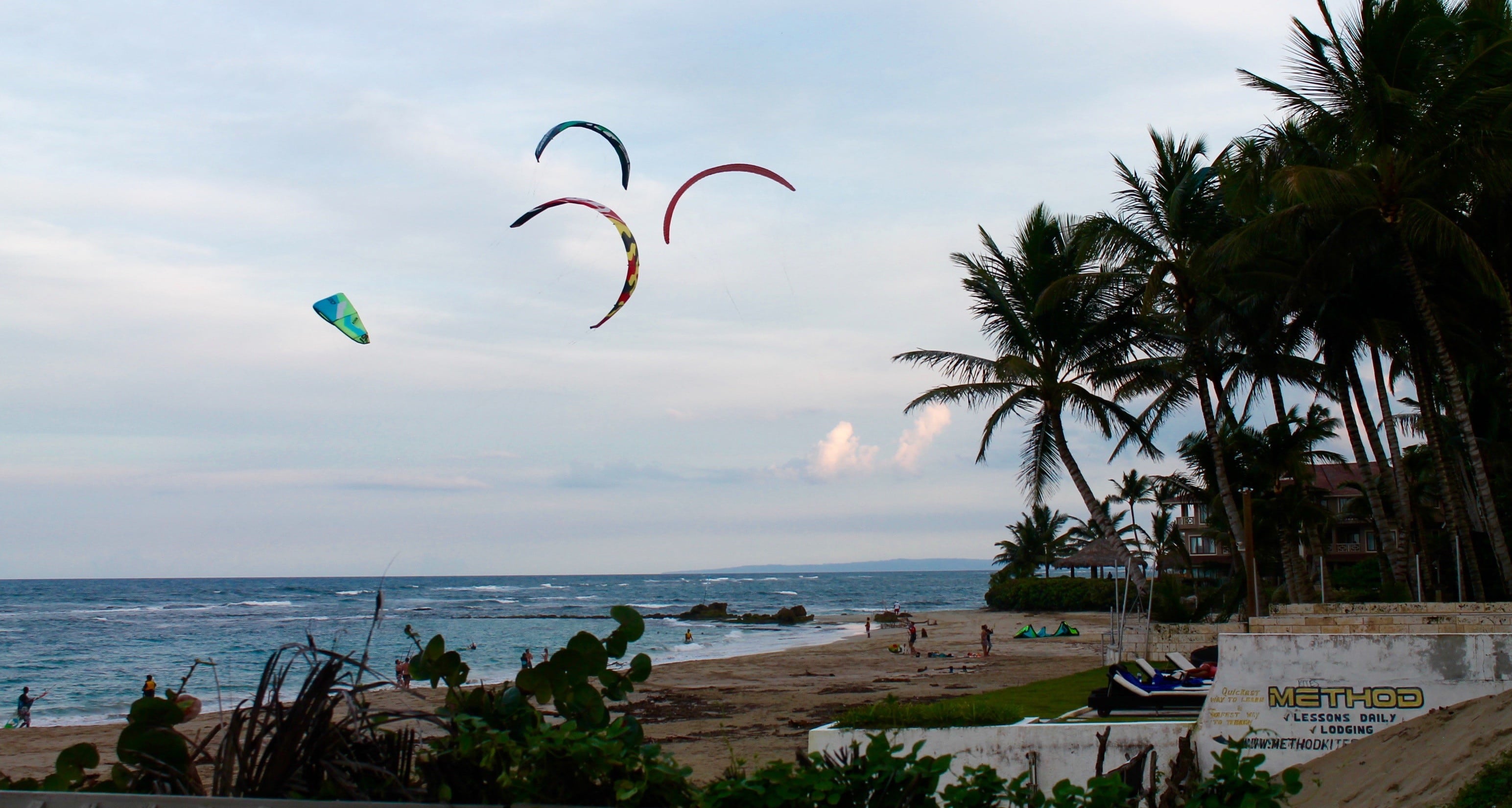 There are a lot of expat 'hotspots' around the country where the majority of foreigners live. Some of these places include bigger cities such as the capital Santo Domingo and Santiago, yet the beach towns are filled with expats as well. Along the North Coast are the towns of Cabarete and Las Terrenas, both are fairly small and are known for water sports. Cabarete is famous for kitesurfing, windsurfing, and surfing people from all over the world flock here just to try out the waves. In Las Terrenas the scuba diving scene is amazing, the shallow, warm, and clear water has an incredible amount of diversity under the sea. The best part about living in one of these expat communities is the cultural experience. Instead of just learning about the Dominican, having friends from around the world will teach you about the culture from so many different countries. Some days I would practice French more than Spanish because all of my friends were from French speaking countries.
The best part about the Caribbean is the beach life, however islands are bursting with unique activities and fun experiences. Compared to life in North America the playground of the sand, sea, and mountains are incredible. Days not spent at the beach were spent travelling around the different provinces exploring the breathtaking views of the lush tropical forests. There are so many waterfalls and fresh water rivers that are running through the country making Dominican an island of never ending activities. Moving there is not as difficult as people would assume, and I highly recommend it to anyone who is tired of their everyday routine and wants to change their life.