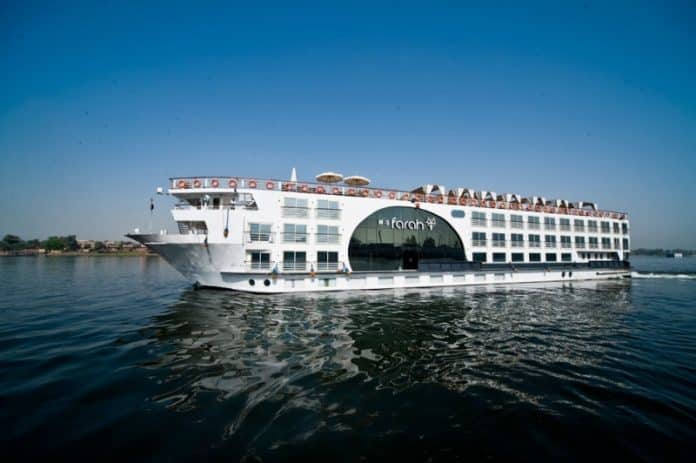 A Nile cruise trip to Egypt will take you into a different culture full of rich and amazing history. Many of the ancient structures are not only intact, but they can also be visited. Egypt is home to about a third of all the world's antiquities.
A trip to Egypt isn't complete until you've taken a trip to Alexandria, Cairo, Luxor, and Aswan. The best way to travel from Luxor to Aswan is by taking a Nile cruise. Not only does a cruise give you a chance to rest up after all the chaos of busy Cairo, but will also give you a break from all the ancient sights you're going to see in Luxor. It can be a lot to take in. You'll be seeing over 5000 years of ancient history.
How Does a Nile Cruise Work?
A Nile cruise starts in Luxor and ends in Aswan. It travels along the Nile River in Egypt. These cruise ships can only run at a specific speed so they don't erode the shorelines, unlike the large cruise ships in the Mediterranean or Caribbean that travel at high speeds.
There are several companies that offer Nile Cruise on the river. Some have modern cruise ships, while others run older ones or boutique ships. The good cruise ship company will either pick you up from the Luxor airport, the train station, or from your Luxor hotel, and bring you to the cruise port.
Once you board your Nile cruise ship you'll be onboard for five days and four nights. The ship cruises from the city of Luxor down to Aswan.
Along the way the ship will stop and allow you to get off for sightseeing. There will be private tours offered. These are guided by Egyptologists who have earned their university degrees.
The Nile cruise ship will include breakfast, and some include tea in the afternoon and dinner. Most will offer entrance fees on the tours so you don't have to worry about additional costs.
During your Nile cruise you'll also experience the legendary Egyptian hospitality and service.
Exciting Tour Options in Egypt
The Nile River was the lifeline of ancient Egyptian civilization. This is a fresh water river that delivered water to all cities and towns. Along the river you'll find many temples and ancient tombs. Some haven't even been found yet!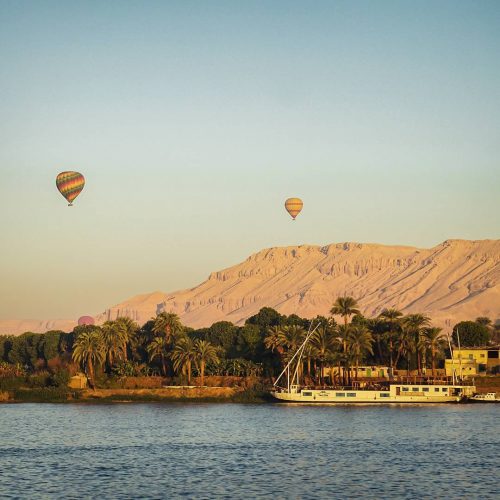 Your journey begins in Luxor. This city is about 675 kilometers south of Cairo, and is one of the most important historical sites in Egypt. Did you know that Thebes and Luxor are one and the same? The best is its ancient name. Of all the antiquities in Egypt, half are in Luxor.
When you're still in port in Luxor you must see all of the sights before you depart. Luxor has been called the "world's greatest open air museum". A trip to Luxor's west bank and east bank are high on the list of activities to enjoy. The west bank is where Hatshepsut's temple is. It's still in excellent condition, and you're allowed to walk around the columns and structures. The only part you can't access is deep inside.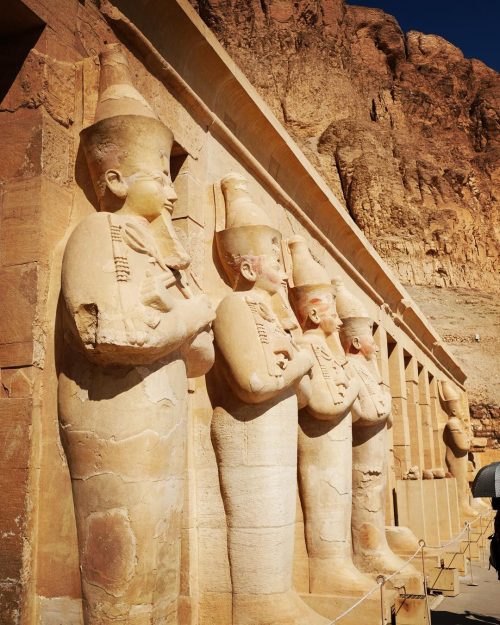 The east bank is where the Valley of the Kings is located. This is where the tombs of kings and queens have been excavated over the past couple of centuries. Most are open to the public. This is also where you'll see the famous tomb of Tut Ankh Amun.
You must also visit the Souq in Luxor. It's like a large open-air shopping mall but nothing like malls in the western world. Here you can purchase traditional Egyptian handicrafts, and replicas of ancient Egyptian art.
Another sight not to be missed is at Karnak. This is where you can see the Avenue of the Sphinxes. Much of the temple's columns are still intact, with bass reliefs of life in ancient Egypt, and of the hieroglyphics, the ancient language.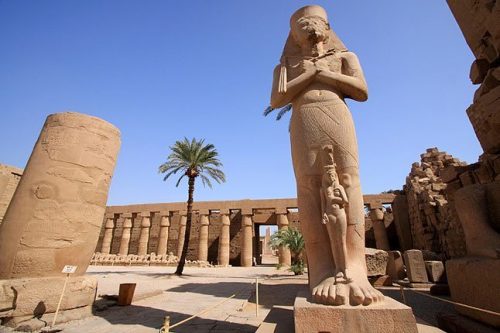 Your final journey stops in Aswan where there is also much to see and do. You can hop on a felucca that will take you around to the sights.
Aswan has been called the "Jewel of the Nile". There are hills of pink and grey granite and Nubian sandstone. These form some interesting mountains and cliffs that you won't see in Lower Egypt. The water is crisp and clear and surprisingly cool. This is set against a backdrop of fine golden sand and palm trees.
There are some wonderful resorts here where you can relax and take a break after your long cruise.
You may also be offered an option to take a trip to Abu Simbel. This is in a small village in Nubia, in the south of Egypt. It features some massive rock temples that have been well-preserved. It's best to book a flight tour to Abu Simbel from Aswan, making it a short day trip away.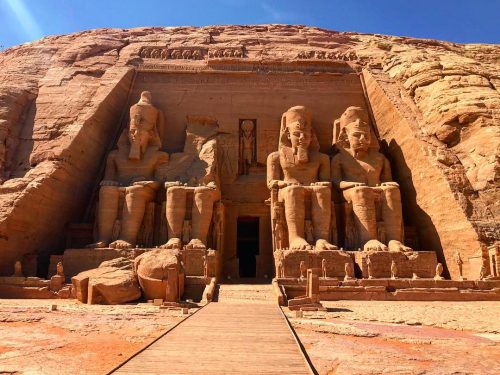 When Not in Port What Is There to Do on Ship?
While you're not in port or out sightseeing, there are many activities to enjoy. The ships all have bars and lounges where you can hang out and chat with friends about the exciting sights you saw during the day.
You can also sit on one of the many lounge chairs on deck and enjoy some sunbathing, or simply to get some rest from your long day of activities. Most ships also have a hot tub where you can relax your sore muscles from walking so much.
Each night there will be some form of entertainment in the lounge, from dancers to plays. Most ships also have a small store where you can buy some souvenirs.
********************
Travel the Amazing Nile Today
Your cruise journey may vary a bit depending on which one you choose, but expect the amenities of the modern world against a backdrop of ancient history.
No trip to Egypt is complete without experiencing a journey along the Nile River, just like the ancient peoples once enjoyed! Book your trip in advance so you don't avoid disappointment.