The Capital of Norway, Oslo is a city that spreads out over 450 square kilometers. It is one of the largest capitals in the world in the area, yet its population is just 650,000, because much of its area is forested. There is a further million in the surrounding, but it is still a relatively unspoilt area.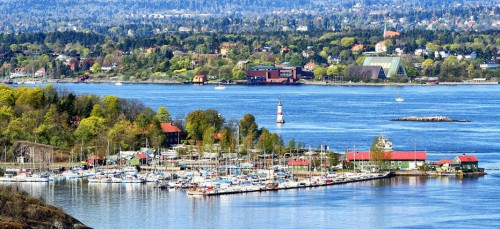 Frogner Park and Vigeland Sculpture Park, The Botanic Gardens and St. Hanshaugen, on high offering great views of Oslo, are also worth a visit. In the summer, the islands are popular with locals and visitors alike. The waters are surprisingly warm and the beaches are pleasant as well. For those with limited time who want to go island hopping try Hovedøya, Gressholmen and Langøyene.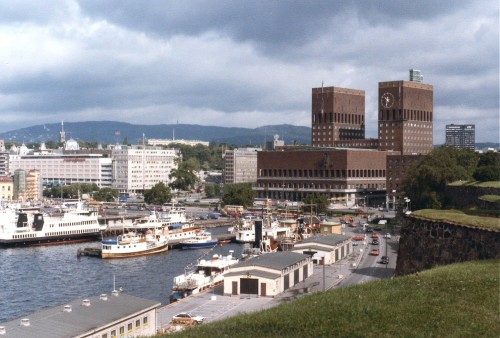 The City's centre is close to Oslofjord with the residential districts spreading out up the hills. The forests contain wolves and moose though polar bears do not live in this part of Norway. The setting is lovely and the many offshore islands are popular holiday destination when the weather permits. Oslo's northerly latitude means winters are cold, but the Gulf Stream is a moderating factor. Summers are not long, but are pleasant; indeed, there can be surprising hot spells.
Winter sports offer respite in the cold months, especially because of amount of land within the city's boundaries. Oslo is a great starting point for anyone wanting to enjoy the great outdoors.
Landmarks
There is plenty to see though in order to see the traditional wooden houses, tourists will need to leave the centre for the suburbs. The main landmarks are:
• The Royal Palace, which offers tours though tickets should be bought in advance.
• The Opera House won an architectural award at the World Festival in Barcelona in 2008. It is shaped like a ship or glacier, it appears to be floating.
• Oslo Cathedral with the old bazaar, Kirkeristen nearby.
• City Hall hosts the Nobel Peace Prize presentation each year.
• Akershus Festning is a mediaeval castle dating back to 1299 and it incorporates two museums.
• The Holmenkollen ski jump is worth seeing and the museum dates back to 1923.
• Stortinget (Parliament) is in the centre of Oslo.
Museums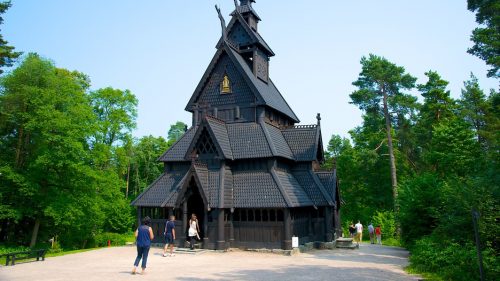 The best way for those interested in museums to visit several, is to buy an Oslo Pass because individual entry to the City's attractions is costly. Here are a few museums that should try to visit:
• National Gallery has an excellent collection of exhibits old and new.
• Nobel Peace Centre; there is a parade worth watching, but the weather will be cold; annually in December.
• The Norwegian Museum of Cultural History.
• The Viking Ship Museum holds the best-preserved ships still in existence, originating in the 9th Century.
• Norwegian Maritime and the Kon-Tiki Museum.
Getting There
Oslo has three airports, but one, Sandefjord Airport (Torp), is somewhat distant from the City, 120 kilometers to the south. There are good connections from each of the airports to the City itself. Train services are good while there are international bus connections with Sweden and Denmark and ferries to Denmark and Germany.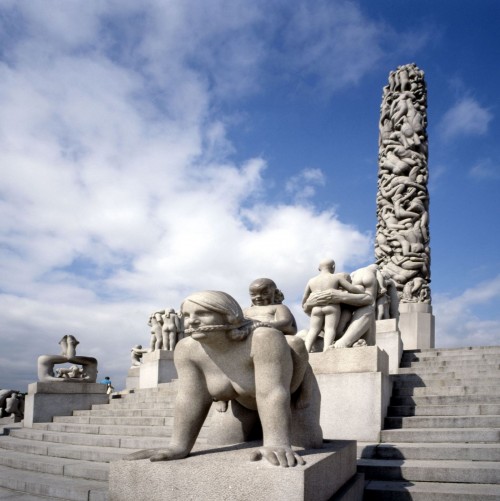 Costs
Oslo is not a cheap city. You need to be aware of some of the costs involved before planning a visit. Even in a dormitory room within a hostel you may pay US$ 50 in local currency and for a double as much as US$ 100 per night. In A budget hotel that will rise again over US$ 120 at times.
Fast food will start at US$10 and a sit-down meal more than three times that. If you are self-catering, you will find things easier. It makes sense to buy an Oslo Tour Card because that will include free public transport and free entry to a number of attractions. If you are spending time in Oslo, you will soon learn how to economize; you may have to if you go there unprepared.