Here is the writer team behind Found the World. All of our writers are passionate travelers, who love to explore new destinations and share their experiences with us regularly.
Elizabeth Begoun
Author/ Contributor
Recent Articles by Liza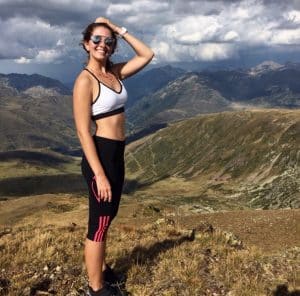 Elizabeth is basically from Barcelona, Spain. She travel frequently and usually share her experiences with us. Here what she say about herself.
"On the 14th of October my mom, sister and I have started the first female world trip in history. Since I was a little girl I loved writing from short stories to poems. Now I love writing travel articles and sharing my experience with everyone. I hope to inspire you to follow your dreams."
You may follow her on Instagram or on YouTube where she share all her experiences.
Rachel (Ray') Quintas
Author/ Contributor
Recent Articles by Rachel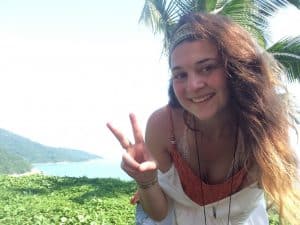 Ray Quintas passion for writing and traveling have always split over the edges of her small hometown upbringing. Her ecstatic enthusiasm to travel finally brought her overseas, at 18 years old, to travel Europe for half a year; the following year, Ray traveled to Southeast Asia for her first solo backpacking excursion. Ray has studied English and Creative Writing in University, but now currently spends her time writing about her travels for Freelance, and also personally. Ray dreams to continue to follow a nomadic-like lifestyle and to inspire the world with her love for traveling and writing. Ray believes that, with travel, our human tribe will be able to compassionately come together to share cultures and traditions, and create a sense of world peace.
Ray's love for writing was born at an early age and has continued into her young adulthood; she spends her time writing fiction novels, poetry, and travel articles. Her ultimate dreams include becoming a known author and travel writer.
Stewart Lawson
Author/ Editor
Recent Articles by Stewart



Stewart Lawson is a professional investor, researcher, writer and editor who became addicted to traveling in 2007. He was born and raised in South Carolina, and currently calls Puerto Rico home. Stewart can be reached at StewartLawson1986@gmail.com for questions or comments regarding his work, writing, and lifestyle.
Sarah Johnson (Girl With Map Tattoo)
Author/ Contributor
Recent Articles by Sarah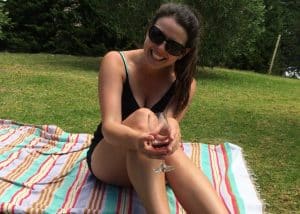 Sarah is a solo female traveler. She started traveling with her parents at the young age of 1, and never stopped. 24 countries and counting; she now lives on the road. She recently spent 14 months in New Zealand and is now exploring Australia.
Sarah have a World map tattoo on her left hand, and from there she start her website the girl with the map tattoo. You may know more about her on her website or just follow her on Instagram where she share all her travel experiences.
Neha Madiya
Author/ Contributor
Recent Articles by Neha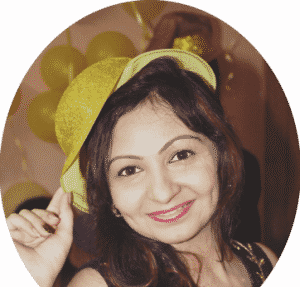 Neha Madiya is a Global freelance writer, based in India. She writes on varied niches with immense passion and interest. Neha is an Educator, Consultant and a Web Researcher. She holds a Masters in Business Administration. "Knowledge is best used when shared" is her prime belief. You can find more about her at nehamadiya.com
Save
Save