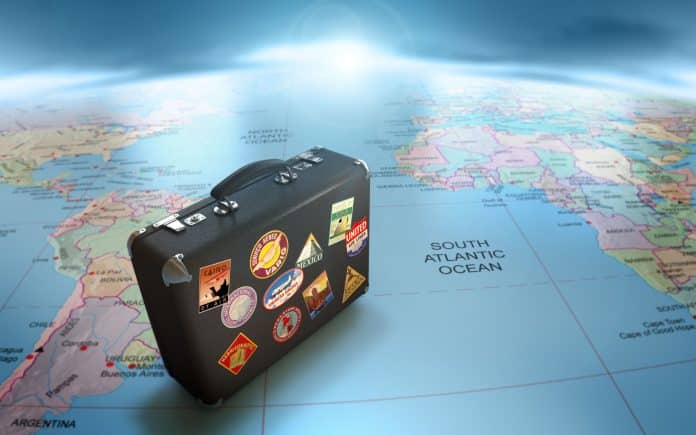 Packing properly for a trip is more important than some people would think. While I used to be one of those last minute packers who would laugh at other who overly planned out what they were bringing, I learned quickly that karma is real. Nothing is more annoying than being in a different country with the wrong kind of clothing and having to buy basic things that I could have easily brought. I still have vivid memories of being in France, freezing to death because I assumed March in Normandy would be summer temperatures. After that experience, I vowed to never be the reason for my own pain and suffering due to my poor packing skills.
Now before trips I force myself to sit down and actually think about what I would practically need to bring. I read about the climate of my destination, the types of activities I want to participate in and pick a suitable sized bag for my trip. For the last number of long-term trips I have taken, I have only taken a backpack and a Tommy Hilfiger cloth bag. Everyone thought I was crazy for bring so little, but the truth is, it is not necessary to pack a lot on a trip as long as you are smart about what you bring. Packing for a vacation of 2 weeks or 2 months should be very similar as long as you do laundry frequently.
Over the years of travelling in North America, Europe, Africa, South America, and the Caribbean, this is a list of the things I've noticed that I must bring on a trip with me. Note that I usually am packing for solo trips that are at least one month long, and I pack very lightly. The things that I recommend are because of my travelling style. If I were to visit a resort for a week, I would have a completely different list of essentials.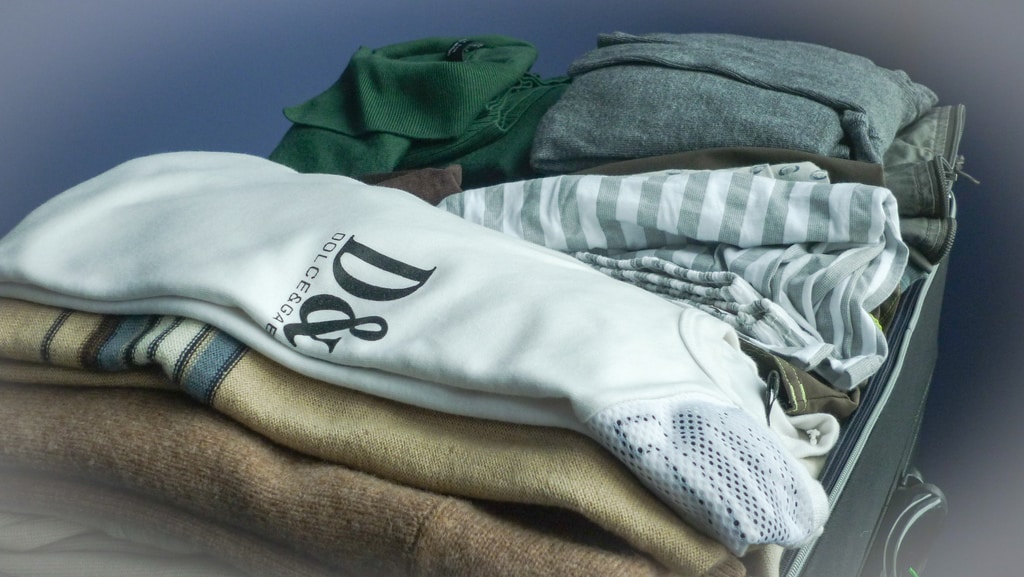 Packing Essentials
Facial/Baby Wipes
These are really important for people who will go on long flights or who spend a long time travelling in general. I always feel disgusting when I can't wash my face, and it gets super oily. Having wipes allows me to feel somewhat clean during long periods when I can't shower. My face always breaks out whenever I don't clean it frequently, thanks to facial wipes I no longer have this problem. I also hate going to bed with dirty feet and baby wipes are great for that because usually hostel showers are really gross.
Microfiber Towel
This is the second most important packing essential because it saves so much space. Regular towels are massive and heavy, they do not dry quickly and are annoying to travel with. Getting a microfiber towel allows you to pack lightly and bring two towels- one for the shower and one for the beach. I can't leave the country without my microfiber towel.
Coconut Oil
Everyone seems to be obsessed with coconut oil these days, but that is probably because it is the most useful product. It works as a make up remover, hair mask, cooking oil, moisturizer, and cleaner. I like to bring a small amount to use as a facial cleanser and as a hair mask before I shower.
Dry Shampoo/Baby Powder
If you haven't noticed my packing list is modeled after how to stay clean while not showering. Showering everyday, especially while travelling is unnecessary. Using either dry shampoo or baby powder is an easy beauty hack. Baby powder also works well for women to use to prevent their thighs rubbing together when they walk.
Body Spray
Perfume is a waste of space and it has such a strong scent that most people will find unpleasant. Bringing a small bottle of body spray however is a great alternative to keeping your scent fresh. I prefer coconut body sprays because they are not overly strong and it usually mixes well with other scents.
Adapters and a Portable Charger
Different areas of the world have different outlets; not bringing an outlet adapter could be a hassle to try to find one abroad. Save yourself the frustration and buy one at home, and research what kind of an adapter you need. A portable charger is really important because if you phone battery is terrible, as most are, you could find yourself in irritating situations. If you rely on your phone a lot while travelling, having a dead phone with no way to access directions back to the hotel could be a nightmare for some travelers.
A Rain Jacket
This is a very obvious item, but I will draw attention to it because umbrellas are really heavy. Do not waste space bringing one. Everyone always assumes that the weather will be good while travelling, but that isn't true. It will always rain. During my time in The Dominican Republic, during November it poured viciously for almost the entire month. I didn't bring a good rain jacket and regretted this every single time I left the hostel. So please, learn from my mistakes get a lightweight rain jacket, with a hood that is waterproof. Do not buy the more fashionable 'water resistant' jacket, you will regret that deeply.
A Water Bottle
In many places in the world tap water is not safe to drink and carrying a water bottle around is essential to not being constantly dehydrated. Even in places that you would expect the water to be clean like Paris, it is advised to not drink from the tap. Buy big bottles of water from the super market and use the water bottle that you brought to take water with you on your daily excursions. Staying hydrated is important; so many times I've almost fainted because I thought bringing my water bottle with me would make my backpack too heavy. I have done a lot of foolish things while travelling.
Snacks
Yes, these can be purchased abroad and are not necessarily an 'essential' but for me they are because airport food is so expensive and I get really hungry. When I land in a new country, the first thing I want to do is get to my hostel and I do not want to go searching for food with all of my stuff. It is easier to bring a few protein bars to make sure the hungriness goes away.
Travel Sized Laundry Detergent
Usually it is really easy to buy detergent in a different country, but I have come across difficulties finding this before. I like to bring a little bit with me just so if my clothes get dirty I am able to clean them right away.
Good Shoes/Shoes for All Occasions
Wear shoes that are fashionable but also pair nicely with different outfits. I like to wear vans because I find them very comfortable to walk in, but athletic shoes are in style making it easy to create somewhat fashionable looks. Also bring more than one pair of shoes; if you get blisters, you will be suffering until it heals. In warmer areas, I would advise bringing a stylish pair of sandals that are good for walking in because they go well with skirts and dresses, and will give you the flexibility to dress up or dress down.
Athletic Clothing
Sporty clothes are a good combination between still maintaining style while being able to do all of the activities that travel requires. They are breathable, comfortable, and are versatile when it comes to different weathers.
Underwear
This also seems like an obvious thing to pack, however bring a lot of it. Nothing is more irritating then not having clean underwear. At least pack enough for a two week cycle, but I always bring more because I have a constant fear of running out of clean underwear.
Peanut Butter
This seems like a strange thing to bring, but in Europe and other countries peanut butter isn't really popular. Serving as a great source of protein, I really enjoy my daily serving of peanut butter and sometimes pack it.
A Notebook
This comes in handy on so many occasions, to write down directions, suggestions of things to do, peoples contact information. Especially when my phone dies, my notebook comes in handy to take down notes. When I flew into Colombia a few months ago, a Colombian sitting beside me started speaking to me in Spanish. After realizing that I was flying into a country with no plans, he started giving me so many suggestions of the best places to visit in the country. If I didn't have my notebook with me, I would have missed some of the amazing recommendations that he shared.
A Sweater
Even in super hot places, like Cuba and The Dominican Republic, I have been happy that I brought a sweater. Especially if you are travelling for a long period of time, you will acclimatize to your destination and will have a changed sense of hot and cold. Just be prepared for all possible weather conditions.