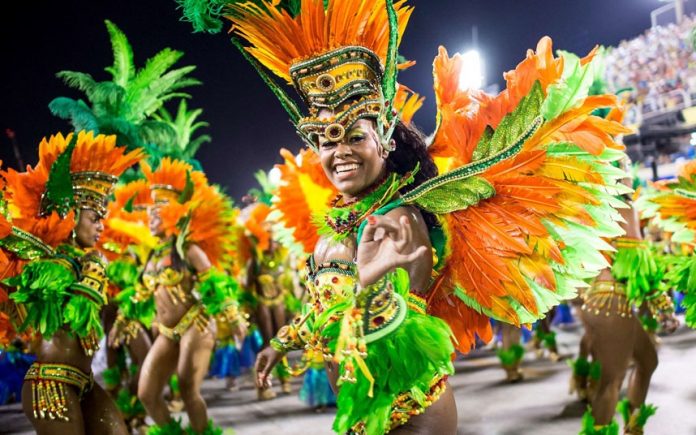 Rio Carnival is a festival which is normally held in Rio de Janeiro every year before Lent. In the year 2017 it will be held starting on Friday, February 24th to Tuesday, February 28th.
Rio is the world's famous and the biggest partying city. A great number of people always visit Rio de Janeiro every year for different festivals. Street parties are usually conducted every night all over the city.
During the day, many people usually gather at the beaches to have fun. The partying usually takes place at the custom built stadium called the Sambodrome. The samba schools normally compete here so that they can be awarded as the best spectacle.
How to get to Rio Carnival
The most important thing before starting your journey to this place is to organize your flights in advance to avoid inconveniences. This should be 4 to 6 months before. Do a research before starting your journey. Many people frequently travel to this place so you might not get space if you don't plan on time.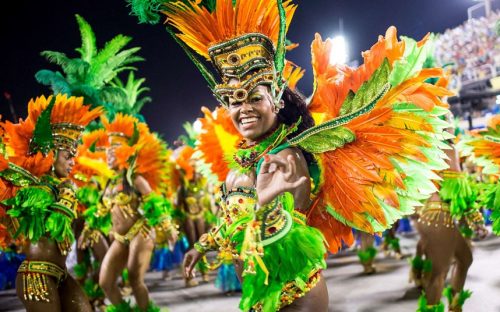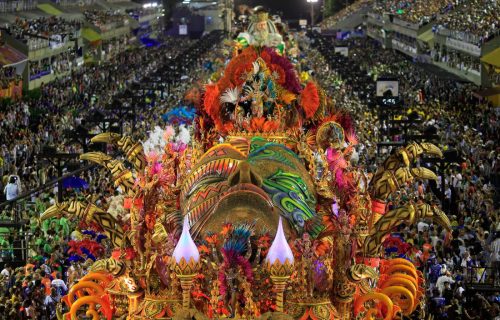 Things to expect in Rio
1. The excellent dancing culture
As mentioned earlier, most schools usually gather here for a dancing competition. This is the main event that usually took place here among the Samba schools. Samba school is a group of people from the same neighborhood, who prepare to entertain the public and they are not a teaching institution as many may think.
The dancers usually wear very highly decorated costumes made from the colored feathers while their bodies are painted. During the weekend nights, the most spectacular displays are usually witnessed which is even better than the weekly Sambodrome parades. Most Brazilians know how to dance the Samba.
2. The parties
Different parties take place outside the parade ground from dusk until dawn. This spirit of festivals usually flows across the Brazilian city at the Carnival weekend.
3. Music
The moment you visit Rio you will experience music in every place, because it is a big part of the Brazilian festival. Many bands will be all over the city practicing their music, or even performing due to high demand. This is a good place to visit for those who love music.
3. Carnival takes more than a day
Carnival takes more than a single day with different events each day. If you choose to go for a holiday during this season, you must get ready to stay for more days.
4. The Rio Carnival costumes
Despite the fact that the Carnival has existed for many years, every year there is always something new. You will never see them repeating the same costume designs. They always come up with unique costumes which have been designed in a way that attracts the attention of the visitors.
5. Expect the biggest Carnival parade
One of the amazing things for you to expect is a large number of people almost two million on the streets of Rio de Janeiro every day. This shows how everything is exceptional in this city, which will make you experience lifetime memories.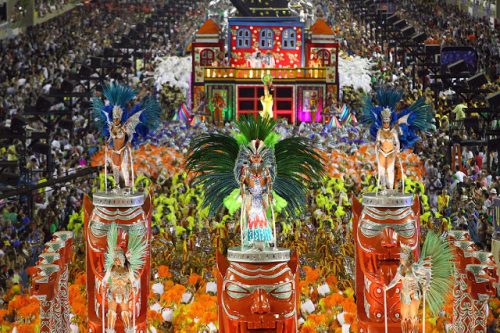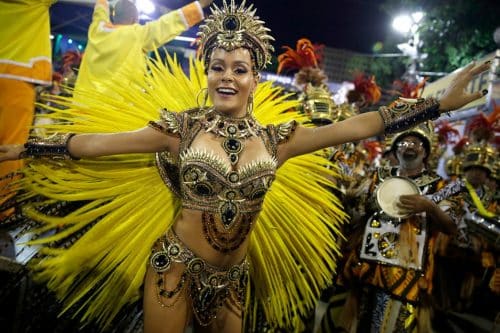 Things to do in Rio, during Carnival
Kitesurfing
These are one of the best activities that you can enjoy in the South West of Rio, which is the best spot in Brazil for such activities. The kite surf club teaches surfing lessons and stand-up paddle boarding.
Helicopter tours
This is another exciting activity that most visitors usually enjoy in Rio de Janeiro. This will give you a better view of the city. The 6 to 60-minute helicopter tours are the best activities you will encounter. You will have a chance to view clear the whole place and enjoy the stunning scene.
Basking at the Beaches
Relaxing after dancing during the night is an important thing for your health. The good thing is that this place has attractive beaches separated into lifeguard posts, each having their own atmosphere. Various vendors sell delicious street food, for example, a bowl of Acai topped with granola.
You can also enjoy things like eating the caught fish together with endless desserts and seafood, at Churrascaria Palace. This restaurant also serves cuts of beef like top round, sirloin, skirt steak, and baby beef, rib eye turkey, which has been wrapped in bacon, sausage and much more. They usually begin their meal with a trip to the gourmet.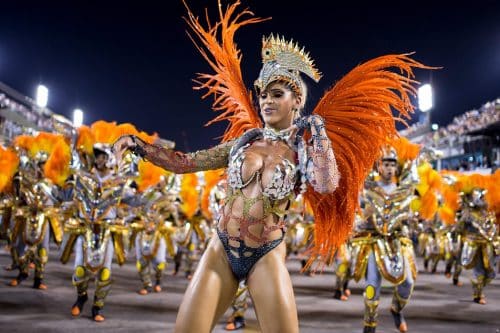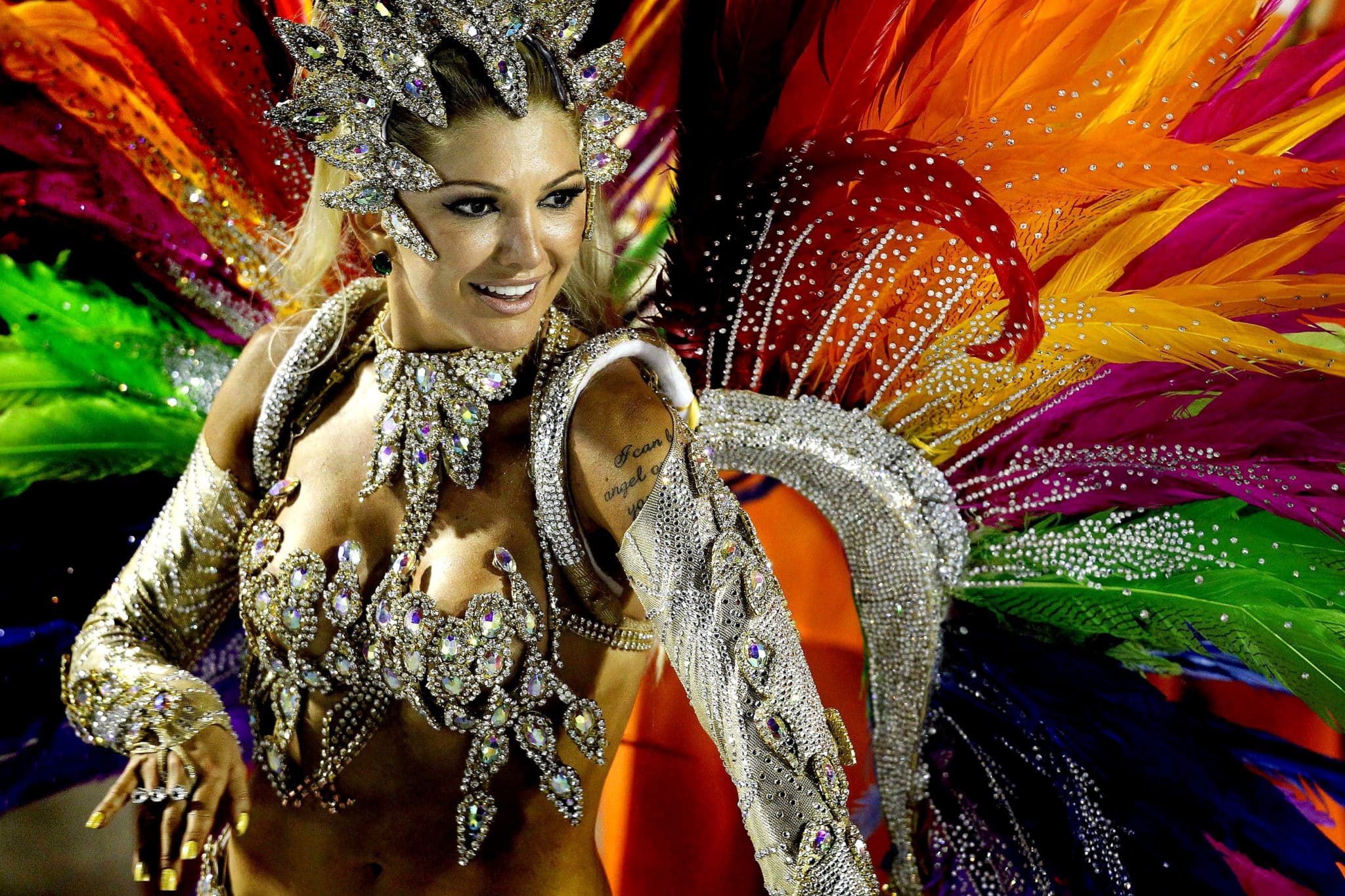 Where to stay in Rio
You can get a good accommodation from the Hilton Barra Rio de Janeiro hotel. It has 298 rooms and it is a few meters away from the Olympic park. If you don't love sports you can relax at the bar.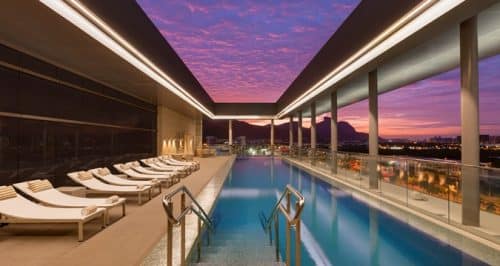 Rio Carnival attracts travelers from different parts of the globe. It is a very nice place to be where one can get entertained with the music and many interesting activities.