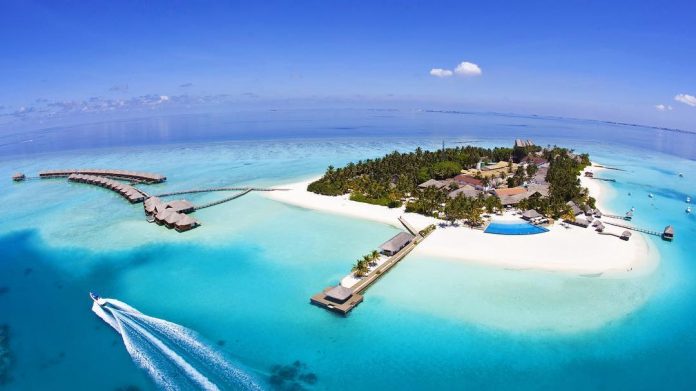 Many people may have heard of how wonderful the Seychelles Islands are to visit and want to learn more. It can definitely be a special destination where you can enjoy a variety of activities, while learning about the Seychelles Islands culture.
While there are no theme parks here, you can enjoy most tourist activities. Surfing, boating, and hiking are popular outdoor activities to enjoy on the habitable islands. There are also many spas and resorts where you can be pampered.
Where Are Seychelles Islands Located?
The Seychelles Islands are located directly to the right or east of the continent of Africa, in the Indian Ocean. But they're actually not that close to Africa, being 1500 kilometers away.
They're officially called the Republic of Seychelles, or Republique des Seychelles in French. This is where three main languages are spoken: English, French, and Seychellois Creole.
The correct way to pronounce Seychelles is "Say-Shells". There are 115 islands in this part of the world. Seychelles Islands is technically a country, as well as the name of the archipelago, or gathering of islands.
The capital of Seychelles is Victoria. This was granted by the British and named after the British monarch of that same name.
There are over 95,000 people living in the Seychelles Islands. Despite the Islands increasing economic opportunities in tourism, and having a high Human Development Index, many people continue to be poor in this part of the world.
History of the Seychelles Islands
It's believed that the Islands were uninhabited during prehistoric times. The first peoples to visit the Islands were likely Arab, Maldivian, or Austronesian traders.
In 1502, the Portuguese Admiral Vasco da Gama took his ship through this region. There is a recorded landing in 1609 by the British East India Company also. Eventually, these Islands became a transit point for trade between Africa and Asia. Pirates took a hold of the region after that. In 1756, the French took control away from them, and the Islands were named after Jean Moreau de Seychelles, who was King Louis XV's Minister of Finance at that time.
The British controlled the region from 1794 to 1810. Eventually, they succumbed to war with Britain, and Britain took control of the islands.
These findings are based on tombs that were found around 1910, but that have since fallen into ruins.
Seychelles Islands became a crown colony in 1903. The first elections were held in 1966 and 1970, with full independence being granted in 1976. They were declared a republic within the Commonwealth.
Geography of the Seychelles Islands
Praslin is the second largest island in the Seychelles. It's at the center of crisp bright blue seas. It's one of 42 islands that are actually inhabited. These islands are also called the inland islands, and comprise 244 square kilometers of land. This region covers about half the total land mass of the Seychelles Islands, and about 98% total of the population.
The majority of the islands in the Seychelles are uninhabited. Hurricanes can be an issue in this region, so it's best to stick to the larger inhabited islands when visiting, that are protected by the outer islands. The islands without human settlements are dedicated nature reserves.
These islands are broken into different groups. There are the Granitic Seychelles, which are composed of granite. The largest is Mahé. There are two coral sand cays that are north of these islands, called Coetivy and Platte. There is also the Amirantes group, which is west of the granite islands and consists of 29 different islands. The Farquhar group consists of 13 coral islands. The Aldabra group has 67 raised coral islands.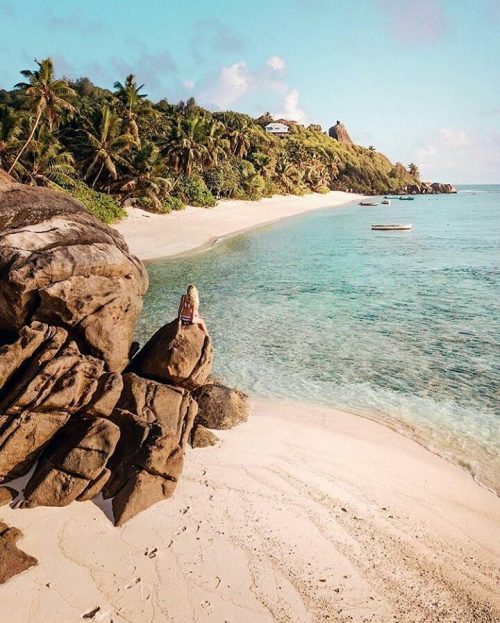 Best Time of Year to Visit
The islands can have pleasant weather, but they can be humid which makes them feel hotter than they really are. Temperatures normally vary from 24 to 30° C. Victoria has the greatest amount of rain. Any month is good to visit as long as there is no hurricane warning in effect. June has the least amount of rain, with January having the most. The least humid months are June to August, with higher humidity in December to January.
Tourism in Seychelles Islands
Tourism started in the region with the opening of the Seychelles International Airport in 1971, and has continued to grow since then.
Originally, plantations were the main economic enterprise, but tourism has outgrown all other industries. Foreign investors have been encouraged to spend money here, with the updating of real estate and brand new resort properties.
While tourism is one of the most important industries in the Seychelles Islands, the government has also been promoting the development of farming, fishing, manufacturing, and finance. In 2015, India has been working to develop the island of Assumption Island.
Best Islands to Visit in the Seychelles
Mahé is perhaps one of the most important islands economically here. It's also the largest. It has some breathtaking scenery to enjoy, and is as popular a destination for singles as it is for honeymooners. On Mahé you can try water sports, relax on the beach, hike up the steep mountains or simply along flatlands. At one of the many indoor resorts you can get spa treatments, or eat at an excellent restaurant.
La Digue is for those travelers who want to simply relax on the white sands with pink granite rocks framing the coastline and have a casual lifestyle. You can walk around this island on foot, or take one of the oxcarts for rental.
The second largest island is on Praslin. It has many resorts and hotels, and has a major interest for tourists and newlyweds. If you're a birdwatcher, there are plenty of birds here that you can categorize and photograph.
Cousine Island is another quiet place where you can rest and relax. It's more secluded than the others, but you'll find resorts that offer major pampering. You can take a guided nature walk through a forest, or book a day excursion for some birdwatching, diving, or fishing. You can also hop on a boat that will take you around to one of the many other islands in the region.
Denis Island is unlike the other granite islands as it's made from coral, and is mainly flat. There are coral reefs that surround it, and many white sandy beaches to enjoy. There are also opportunities to snorkel and dive, or surf, canoe, or kayak.
Fregate offers a spectacular view of the ocean. There are also ecolodges that you can stay at where you can get away from the stressors of western life. You will find peace here.
On Cerf Island the focus is nature and marine life. When you're done with your explorations you can head inside to one of the luxurious resorts. This island is largely uncrowded so you can give your head a break from city noise.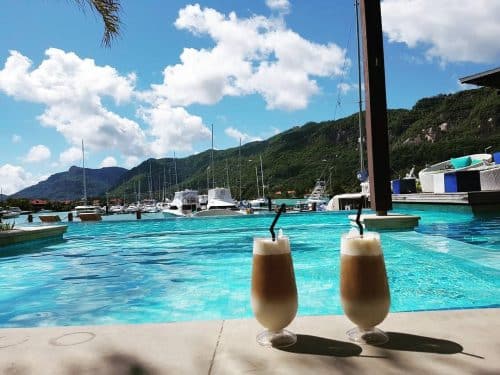 Silhouette Island is perfect for the study of 100-year-old-old tortoises. It has many other rare trees, plants, and animals. There also also trails for the casual hiker to enjoy.
Chauvre Souris Island becomes a peninsula at low tide that you can head into to explore. You can also easily walk from one side of the island to the other.
Curieuse is a bio-reserve but is also open to tourists for day visits. You will want to pack a lunch before you go as there are no restaurants or Starbucks here, nor any hotels. You can hop on a tour with one of the tour operators who will take you around the sights, with mangrove forests, plants, trees, and red beach archways.
Enjoy Local Cuisine
When you're on vacation you should sample some of its local cuisine. Coconut and chicken curries are popular here. Dhal or lentils, saffron rice, vegetables, and fresh tropical fruits are popular to eat. Ladob can be a savoury or a dessert. It's a mix of ripe plantain and sweet potatoes, boiled with coconut milk, and sugar and nutmeg added for the dessert version. Shark chutney is enjoyed with side dishes and is actually made with real shark meat.
********************
Plan Your Trip to Seychelles Islands Now! Seychelles Islands has a lot to offer the traveler, whether you wish to simply take a break from your everyday hectic life, plan a beach wedding, enjoy outdoor activities, or be pampered at one of the many beachside resorts. This location is also one of the safest to be in around the world, so you can feel confident in bringing your family here.
While you may not have time to visit the top ten islands in this region, you should start your itinerary with at least three. If you're uncertain, read up on what each island has to offer. Some people enjoy surfing and water sports, while others don't. Many people simply like to relax at beach or poolside while being served fancy drinks and chatting with fellow travelers.
Book your trip to the Seychelles Islands now, and soon you'll feel like you're a million kilometers away from civilization.