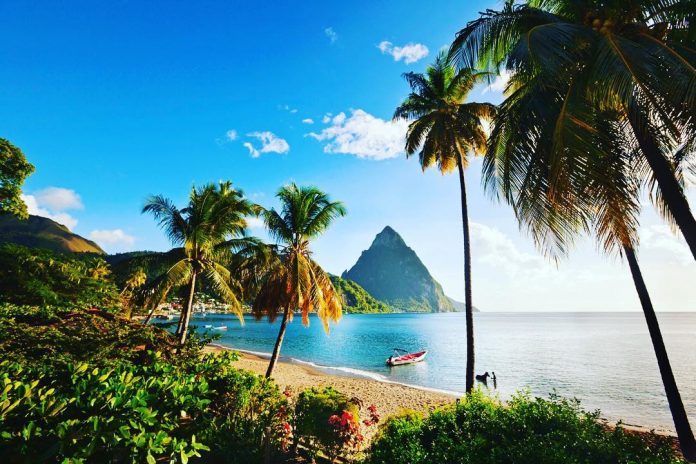 What could be better than basking in the beauty of nature and enjoying all it has to offer? The charming island of St Lucia is home to everything calm and beautiful ranging from majestic Piton Mountains to palm-fringed beaches — who wouldn't love such a dramatic scenery?
When visitors step foot in St Lucia, they'll be greeted by the breathtaking sight of the twin Pitons — the island's conical side mountains. That's not all — the stunning pitons are fringed long sandy shores, coral reefs, and swaying palms. Visitors will also be glad to know that this great island is filled with lovely birds coupled with orchards full of coconuts, mango, bananas and papaya trees. The crystal blue waters and white sand beaches are also amazing — it's more like a paradise on earth!
Speaking of beautiful beaches, St Lucia is a place where you're bound to get hooked on the ocean thanks to its rich marine life and spectacular reefs — the perfect playground for divers and snorkelers. The awesome trade winds of St Lucia also makes its waters excellent for windsurfing and kiteboarding — so you're sure to have a blast if you're into these sports.
Fans of mountain climbing are also sure to have a swell time here — if you're one, you'll only have to take a trip to the island's interior to enjoy a hike through verdant mountains. You'll also get the opportunity to watch boiling sulfur spring bubble away atop a volcano and zip-line over forest canopies while you're at it!
Lest we forget, St Lucia has a unique mixture of East Indian, West African and European influences. The good thing is, you'll get to enjoy a nice variety of mouthwatering dishes, and that's awesome. The island is also famous for Jazz & Arts Festival and folk music — the amazing thing is that the festival takes place every year!
The icing on the cake? Locals provide a warm welcome to all guests — so you're sure to feel at home here!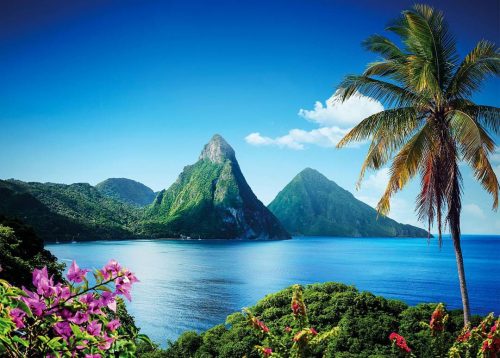 Handy Tips to Explore St. Lucia
Set to explore this amazing paradise? Here are some handy tips to keep in mind
For starters, St Lucia has a moderately warm climate throughout the year, as such, you can visit anytime you want!
Want to enjoy dry weather and sunshine? If yes, you would want to visit the island January through June
December to April is the perfect time to visit temperature wise. Budget travelers should consider April to early December. For the most part, April to June is less crowded and more affordable.
June to early December sees high humidity and heavy rainfall, so it's sure to be an excellent idea to visit by this time if you're looking to enjoy its beautiful white sand beaches.
Finally, St Lucia is perfect during summer. Just so you know, there are lots of tourists by this time — pretty sure you get the point.
Always spray yourself with a mosquito spray before leaving the hotel — be sure to do it every morning and after swimming. You would want to spray yourself regardless of where you are on the island!
Eating Out in St Lucia
Remember when we said St Lucia has a mix of several different cultures. Well, you'll get to taste these unique influences in its food! For the most part, the island's food is an excellent combination of Creole with West Indian and French influences. St Lucian food also has a strong British influence primarily because of the widespread use of garlic, nutmeg, cinnamon, cloves, allspice, parsley, cocoa, and nutmeg.
It's good to point out that most hotels in St Lucia have restaurants coupled with an extensive range of eateries serving a plethora of mouthwatering delicacies. Some specialties include Lambi, Langouste, Callaloo, Bouyon, Green figs and salt fish, Pouile Dudon to name a few.
Things You Would Not Want to Miss on St Lucia
The beautiful island of St Lucia is home to a plethora of fun activities; so you might want to do more than sipping a rum cocktail at your resort!  Here are some spots you should check off your list while in St Lucia:
Pigeon Island National Park
Twin Pitons
Castries Market
Marigot Bay and Gros Isle
Fort Rhodney
The former French port of Soufrière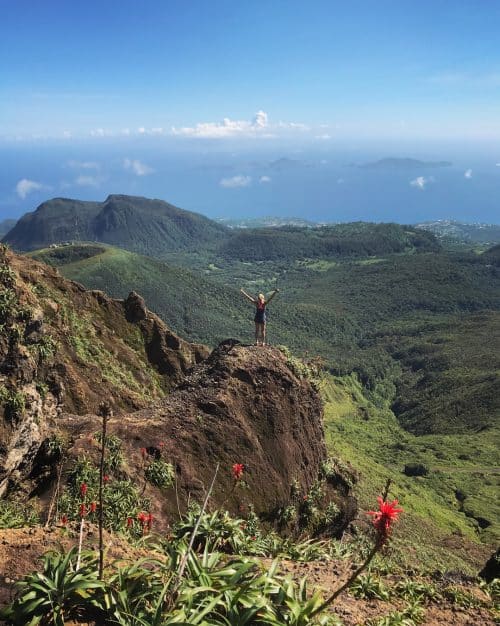 Want to experience a surreal scenario? If yes, be sure to check out La Soufrière. You're sure to feel great after pampering your skin with the medicinal mud of Sulfur Springs — it's the perfect DIY spa treatment.
Now you're good to have your dream vacation! Have fun!