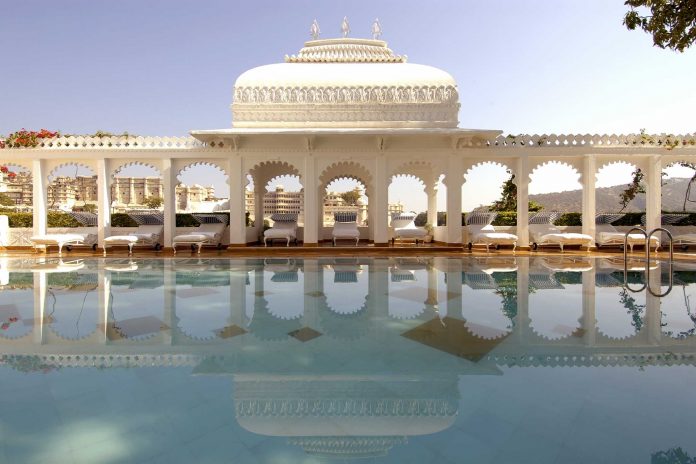 Udaipur is known as the Venice of the East. It has lots to offer to the tourists right from serene lakes to exotic resorts, gardens to temples and the topping on the cake is the Vintage cars of this city.
One of the most romantic place in the world to enjoy the pleasures of life, Taj Lake Palace in Udaipur was built in 1746 by Maharana Jagat Singh II.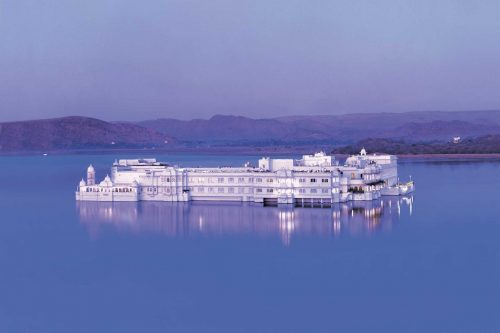 This place was previously known as Jag Niwas. Located on an island in the midst of the lake gives the tourists jaw dropping views of the City Palace, Aravalli Hills and other heritage sites. It is centrally located and is close to the main shopping centers & tourist spots. This spectacular monument floats in the waters of Pichola Lake. It has a series of courtyards with breathtaking fountains, terraces and amazing gardens.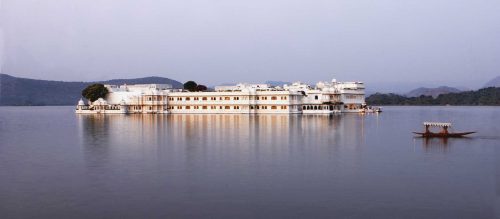 What else can you ask for on a romantic honeymoon or a dream wedding?
What makes this place even more famous is the featuring of hit movies like Octopussy and The Jewel in the Crown. Taj Lake Palace was awarded as the Best hotel in India in 2015 by Lonely Planet Magazine.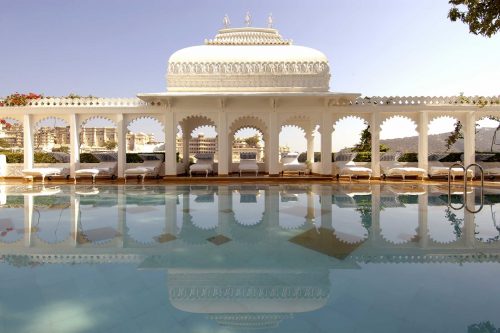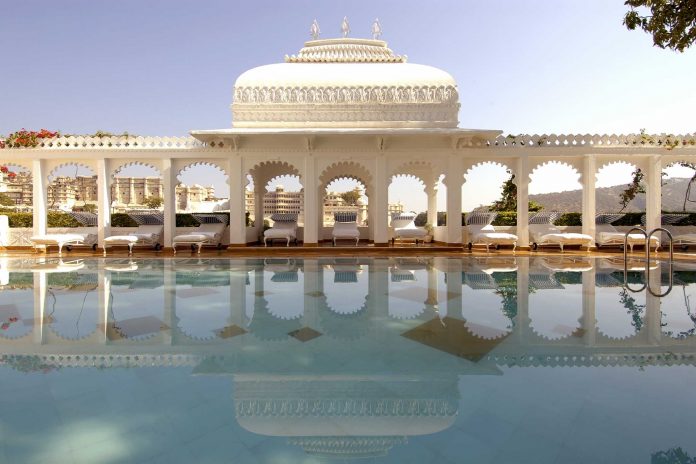 How to reach:
The Airport is 30kms away from the Taj lake palace. You can pick a cab and move around the city. One needs to take a boat to reach this lake palace in Udaipur.
Stay at Taj Lake Palace:
This magnificent palace has 66 luxurious rooms and 17 grand suites featuring white marble walls. The exquisite beauty of this place is decorated by its crystal interiors, stained glass work and lotus leaves. The rooms are cozy, fragrance filled with carved furniture. The rooms are named bada Mahal, Khush Mahal and Phool Mahal add grace to this destination. You will feel like a maharaja (Prince) inside this beautiful palace.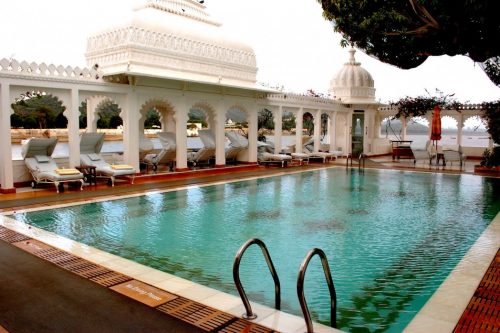 Food at Taj Lake Palace:
Restaurants here are open only for the resident guests. Tourists have a choice of cuisines from authentic Rajasthani food to European delicacies. Sing and dance in for martinis and cocktails from Amrit Sagar in the evening. There is 24 x 7 room dining service available.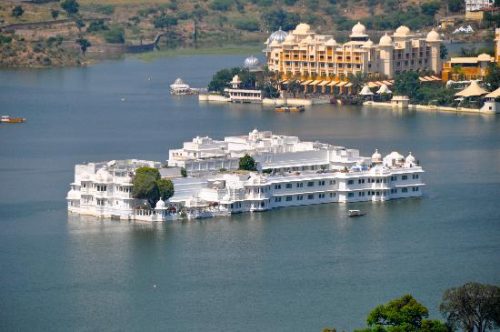 Activities
• Get pampered at the Jiva Spa, with a spa bath experience.
• Swim in and enjoy at the Outdoor Pool
• Special Yoga facilities to calm your mind and body
• Read your heart at the Bookshop
• Local performances and entertainment shows
• Go for a shopping spree and collect Souvenirs
Services by Taj Lake Palace:
• Complimentary Wi-Fi fro resident guests
• Concierge and Multilingual staff
• Travel arrangements and Currency exchange
• Any time on call doctor availability.
• Special meal experience at your choice of location