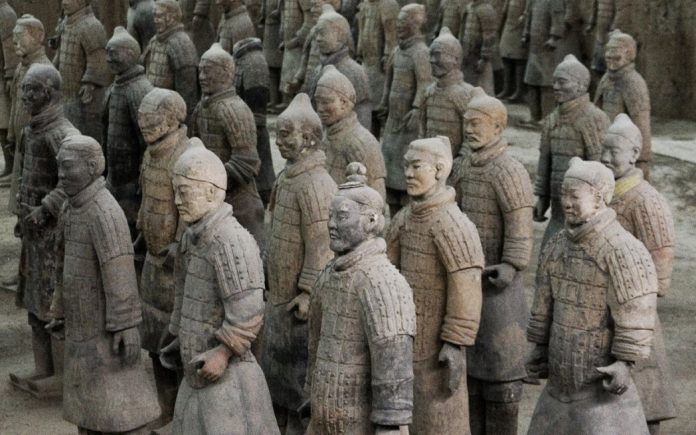 "There is no better art than pottery and no better army than Terracotta Army"
The name of this location may make you think that you would get to see some soldiers dressed in their uniforms, loaded with a lot of weapons. Honestly, you do get to see a lot of soldiers when you visit the excavation site of the Terracotta Army, but they are all magically made with the art of pottery. It is perhaps the largest pottery figurine group in China.
About Terracotta Army:
Located in Lintong, Xi'an Shaanxi, China, Terracotta Army is not something that you get to see every now and then. It was made under the reign and orders of Qin Shi Huang, the founder of The Qin dynasty. Qin Shi Huang was the first emperor of China. Apart from China's Great Wall, this was one of the most remarkable projects made under the reign of this emperor.
He ordered to create a massive mausoleum complex near the ancient city of Xi'an. The concept was to have the emperor's tomb guarded by terracotta soldiers with the motive to keep it hidden for more than 2,200 years after his death. He ordered to have more than 6,000 life-size terracotta soldiers created for the same.
Star attraction of the place:
This historic discovery happened only 40 years ago and it is quite startling for people to witness the creative art of pottery. The best thing is that each and every soldier has different facial features, which means you get to feel the actual painstaking hard work put in together to get the army completed. The surprise is that everything is made out of mud!
Top three reasons to visit:
• It is a must-see place for all those who love arts and crafts and historical places, since it is one of the oldest depictions of the art of pottery.
• There are 8,000 soldiers, 520 horses, 150 cavalry horses and 130 chariots in total that blow your mind with the way they appear.
• There are some non-military figures as well, of strong men, acrobats and musicians, which were found in the other pits.
The best time to visit Terracotta Army:
The best time to visit this historically equipped place is when the country has autumn season going on within its boundaries, since the climate is neither too cold nor too hot during the period.