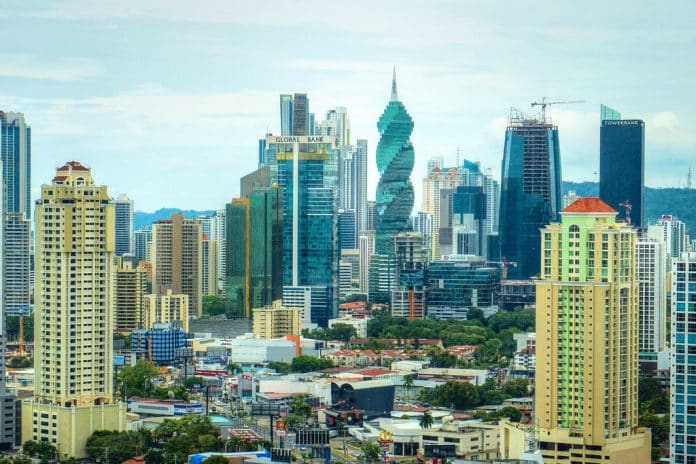 Founded in 1519, Panama City was the first city settled on the West coast of the Americas. Filled with history and Spanish architecture, this location is of course most famous for the Panama Canal, but there is so much more to this unique destination. Panama is a nation of diversity, and it comes as a surprise to find out that it is actually a top location for international banking and finance.  This alone contributes to its emerging status as a vacation destination, and also a reason why so many expats are rushing to call it home. But, if you only have a few hours to explore, it is still certainly worth venturing out away from the airport, and spending the day wandering the streets.  It might be your first time, but it definitely won't be your last.  Don't miss these Top 5 Panama City Attractions for your layover.
The Panama Canal– Obviously, laying eyes on the canal is something you cannot come to town and miss.  And, while the visitors center at the Miraflores Locks is certainly crowded and touristy, it is actually pretty well laid out, and easy to navigate.  There is a four level interactive museum and three separate observation decks which will give you a spectacular viewpoint to every ship passing through. With plenty of drama and political strife from the beginning, you will be fascinated by the history, engineering, and impact on world trade.
Casco Viejo– This historical area right outside of the modern Panama City is a cultural gem.  Boutiques, cafes, and restaurants line its streets, and visitors are treated to a mixture between colonial historical architecture and modern art deco design. Confined to a safe few blocks, this area is packed with things to do.  You will no doubt wish you had more time to enjoy its ornate churches, serene city plazas, and vast rooftop views.  If time allows, be sure to visit the Altar de Oro at the Iglesia San Jose.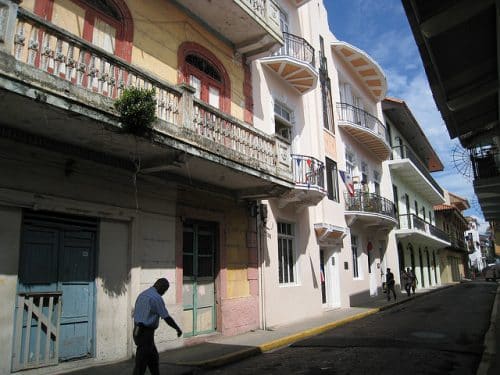 Parque Metropolitano– Step away from the city (while still enjoying the view of it) and breathe in the fresh air at this urban oasis.  Touting the best views of the city, these five interlocking trails will cost you about $4.00 to enter.  Hikes vary in difficulty and length, with many steep ascents and descents, so be sure to do your research first. This is the ultimate chance to find a bit of respite in the heart of a very busy city.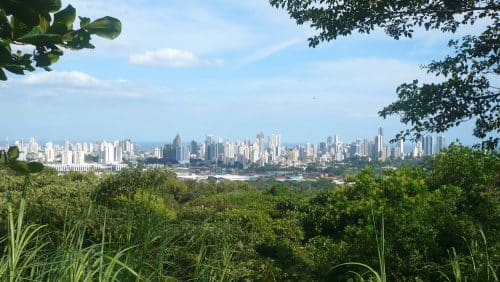 Avenida Balboa– Take a stroll down the Avenida Balboa and brush shoulders with Panama City's rich and famous.  This is the most modern, upscale road in the country, and home to some of the biggest names.  It also happens to be the most expensive real estate in the world.  Take your camera, because the views are stunning of both the ocean and the city skylines. Take a break to enjoy a Balboa (the National Panamanian beer) or two while you wander.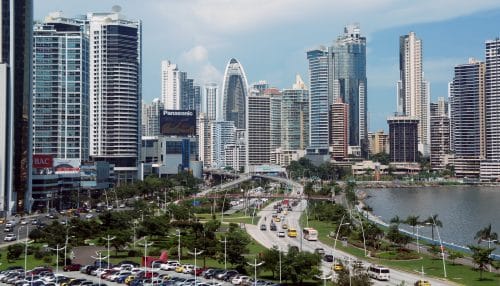 Monkey Island-Located in the middle of Lake Gatun, this is the place to go to see the monkeys…and lots of them.  Hire a boat and sail next to the cargo ships waiting to enter the locks, and you will gain new perspective on their sheer size.  Once you make your way into the coves, the monkeys will come right to you, and eat right out of your hands.  Be sure you bring plenty of bananas, and get those cameras ready.  There are several varieties that live here, and all are ready and willing to entertain for food.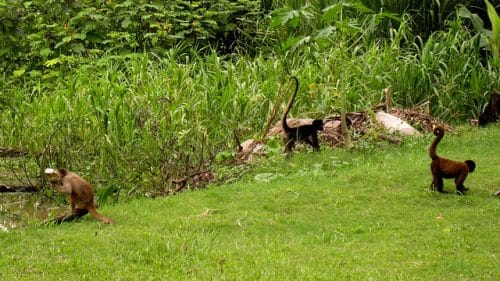 Speaking of food, be sure to sample some of the fresh Panamanian seafood. If all you have time for is a quick bite, do not miss the Mercado de Mariscos.  Take a taxi or an uber right to the water and treat yourself to some of the sea's tastiest treasures.  There are literally no frills to speak of here, and prepare yourself, you will be dining on plastic tables in the street, but your reward comes in the vibrant atmosphere and local flare.  You can enjoy the city sights from the ride back to the airport.
If your trip to somewhere else includes a layover in Panama city, please do yourself the favor of leaving the airport for a bit.  There is so much to see and enjoy both in and around the city.  You will come to realize that this is a place to discover, and there is so much more than just the canal.