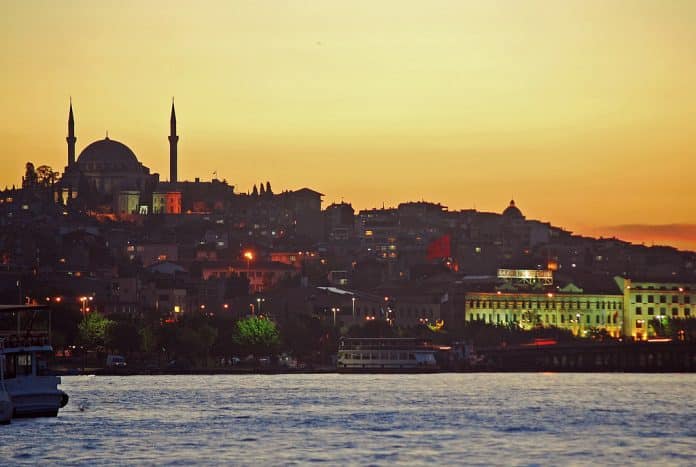 As a hectic city of roughly 20 million, your first thought may be that it's impossible to see Istanbul in a weekend. While two days doesn't give the city even half a chance to expose all its secrets, it's also true that one weekend is more than enough time for Istanbul to leave a lasting impression on any visitor.
Istanbul, which was once known as Constantinople under the Byzantine Empire, is an extremely historical city. The Ottomans invaded and claimed the city as their own in 1453, and it has been Istanbul ever since. Istanbul's attractions reflect all the conflict, accomplishment, and growth that has happened within the city limits in the past 4,000 years.
Many of these incredible sights are conveniently located in close proximity to one another. This makes Istanbul a very easy city to see if you have a limited amount of time. Check out this guide on how to pack as much punch into two days as possible!
Where to Stay
There are an overwhelming number of locations in which to stay in Istanbul. Many people opt to stay in the Old City, also known at Fetih, which is close to many of the big-name attractions. However, staying near to Taksim Square and Istiklal Street will allow you to see a different neighborhood of the city. Staying here also puts you within walking distance of the Old City, plus Taksim and Istiklal are areas you'll want to explore anyway.
DAY ONE
The first day starts with a wander through Taksim Square and Istiklal Street. This is a great place to grab breakfast or a coffee and get your day of sight-seeing started.
Taksim Square
The name refers to the district and an actual square in the Beyoğlu neighborhood. The square itself is a central meeting point, location of many official celebrations, and a local gathering spot. In the center of the square stands the Independence Monument honoring the beloved and respected former-President and founder of the Republic of Turkey, Mustaf Kemal Atatürk.
Istiklal Street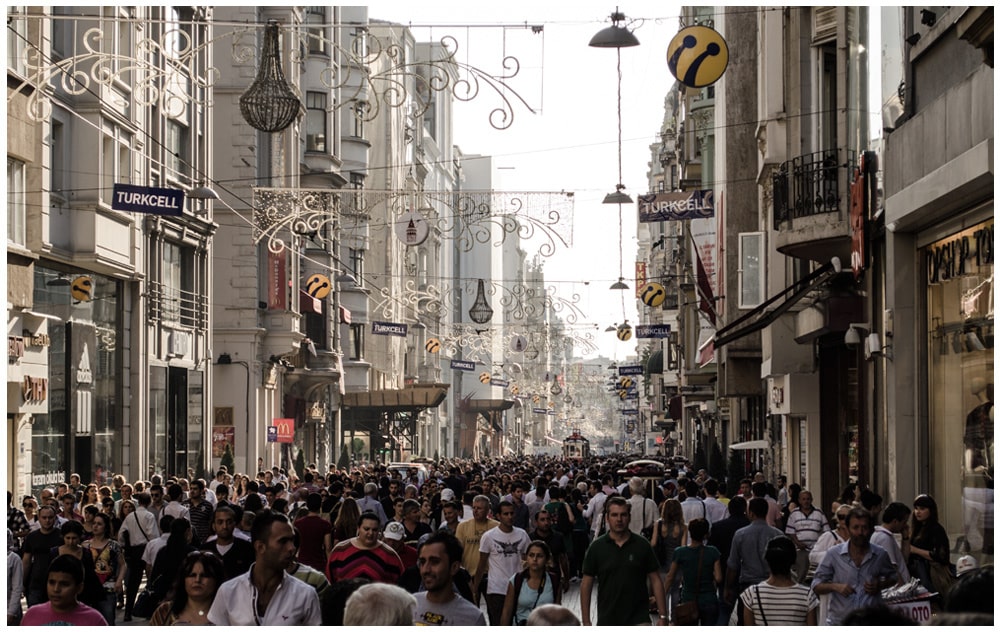 This famous two-and-a-half-kilometer street runs from Taksim square to the Tünel, which is an attraction in itself (more on that later). Istiklal is so busy and bursting with life it's a good thing no vehicles are permitted entrance. The only exception is the old-fashioned trolley that runs the length of the street.
On Istiklal, you'll find literally everything you're looking for; restaurants, coffee shops, brand name stores, souvenir shops, and art galleries. Venture down one of the many side alleys and find a cozy bar, a trendy club, or a chilled out shisha café.
The Tünel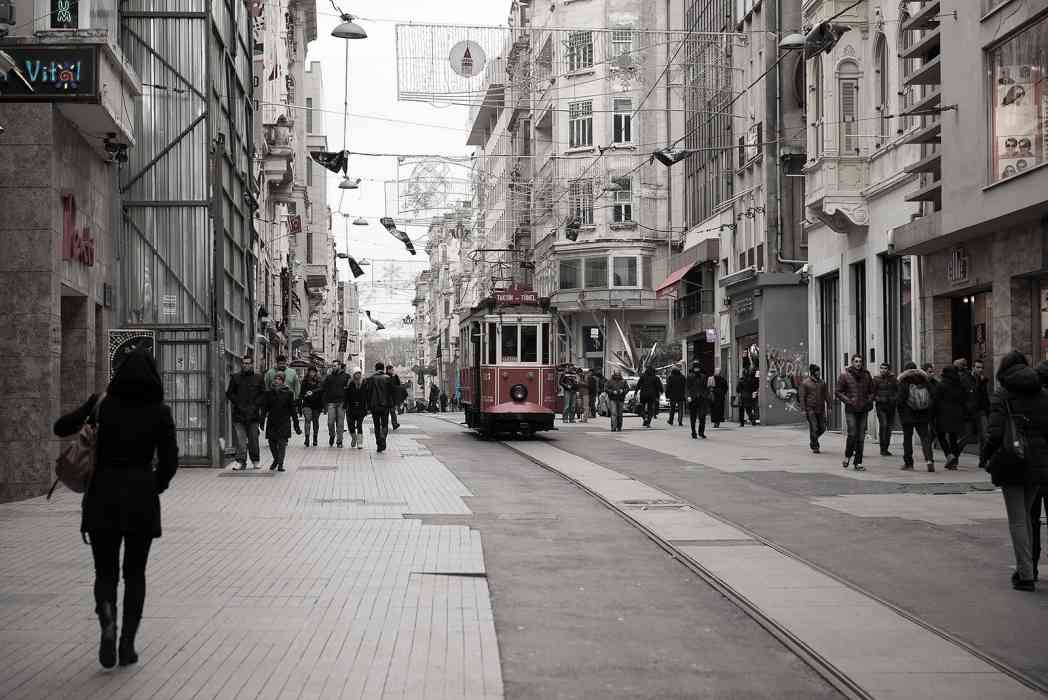 Once you've wander from Taksim and soaked up as much as possible of Istiklal Street, you will find yourself at the Tünel. Not only is this a mode on transportation within the city, it's also a historical landmark. It's the second oldest underground tunnel in the world, constructed in 1875.
It's still in use today, however there is only one stop. Board at Istiklal Street and get off at Karaköy.
Haliç Köprüsü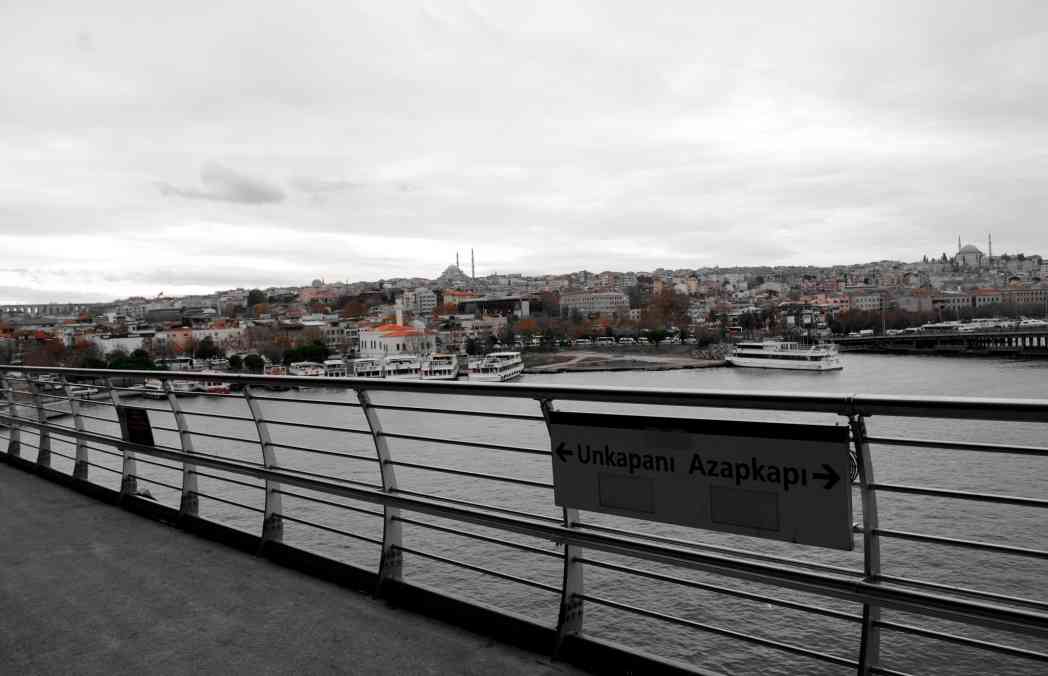 This is the bridge near to the Karaköy stop and the one you will walk across to get to the Old City area. It's about a 3km walk to your first stop, Topkapı Palace.
Topkaı Palace
Completed in the 15th century, the construction of this sprawling palace on the Istanbul Peninsula is nothing short of impressive. The grounds consume 700,000 square meters! The palace was used as the main administrative, educational, and art center for nearly 400 years during the Ottoman times.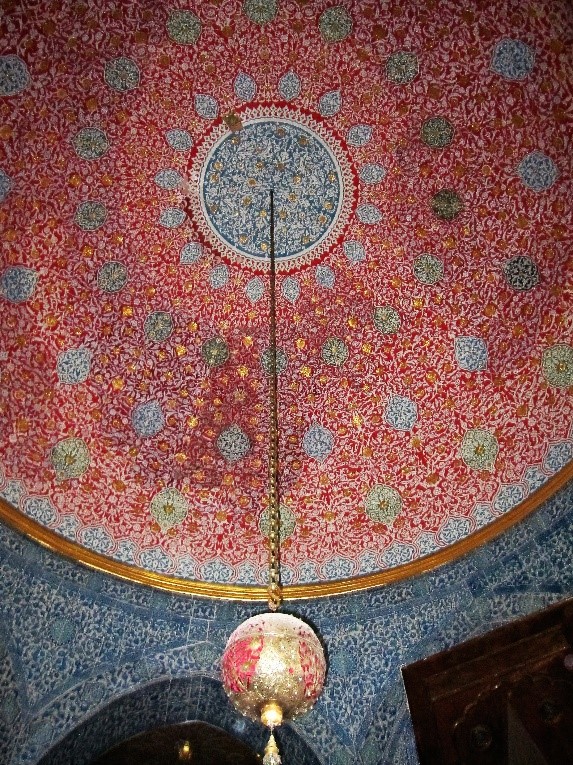 The palace was transformed into Turkey's first museum after the Republic of Turkey was formed in 1923. The area is massive with plenty of courtyards and gardens interspaced throughout the palace walls. Inside the infinite rooms are fascinating artifacts, weapons, clothing, jewelry – even kitchen utensils – from the Ottoman Empire times.
Hagia Sophia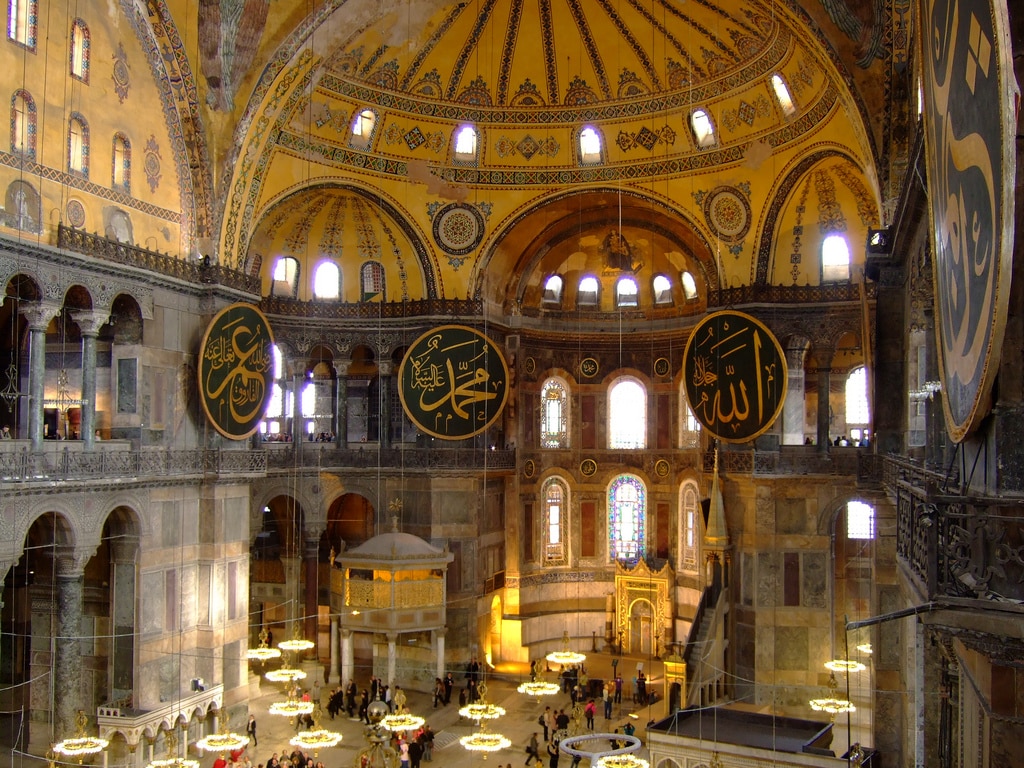 From the palace, one of Istanbul's greatest UNESCO World Heritage Sites is just a few hundred meters away. Hagia Sophia was the first imperial mosque in Istanbul, however it didn't start out this way.
For 900 years, Hagia Sophia was a Greek Orthodox Christian church. In 1453, the Ottomans conquered the region and the church was turned into a mosque.
Fast forward to current day, and one of the only church-turned-mosques in the world is now a renowned historical and cultural museum. Amazingly enough, the original cathedral that was built in 537 still stands today.
Sultan Ahmet AKA The Blue Mosque
Less than a kilometer from Hagia Sophia lies one of Istanbul's most well-known sites; Sultan Ahmet Mosque. Nicknamed the Blue Mosque for tourism purposes, the six minarets and cascading domes can be seen from all over Istanbul.
Construction was commissioned by Sultan Ahmet I and completed in 1616. The mosque's most unique and prominent feature is undoubtedly the six minarets; most mosques have only two or four.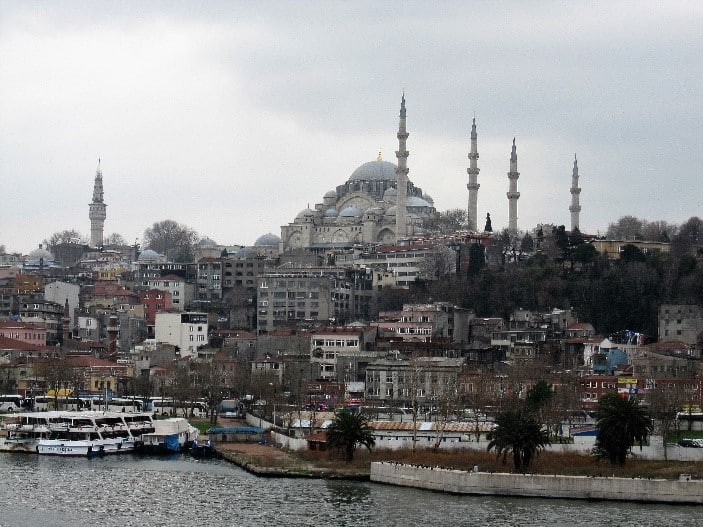 The mosque's architectural design and ornate details draw tourists from all over the world. Certain areas of the mosque are open to visitor tours, but the mosque is still an active place of worship. Respectful behavior and clothing is expected at all times.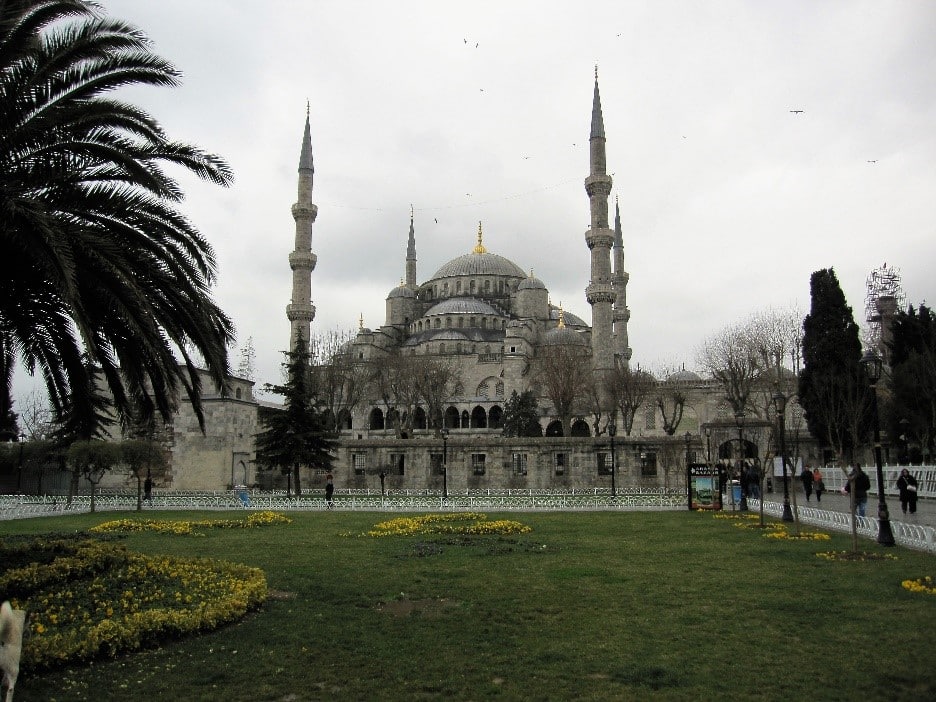 The Bazaars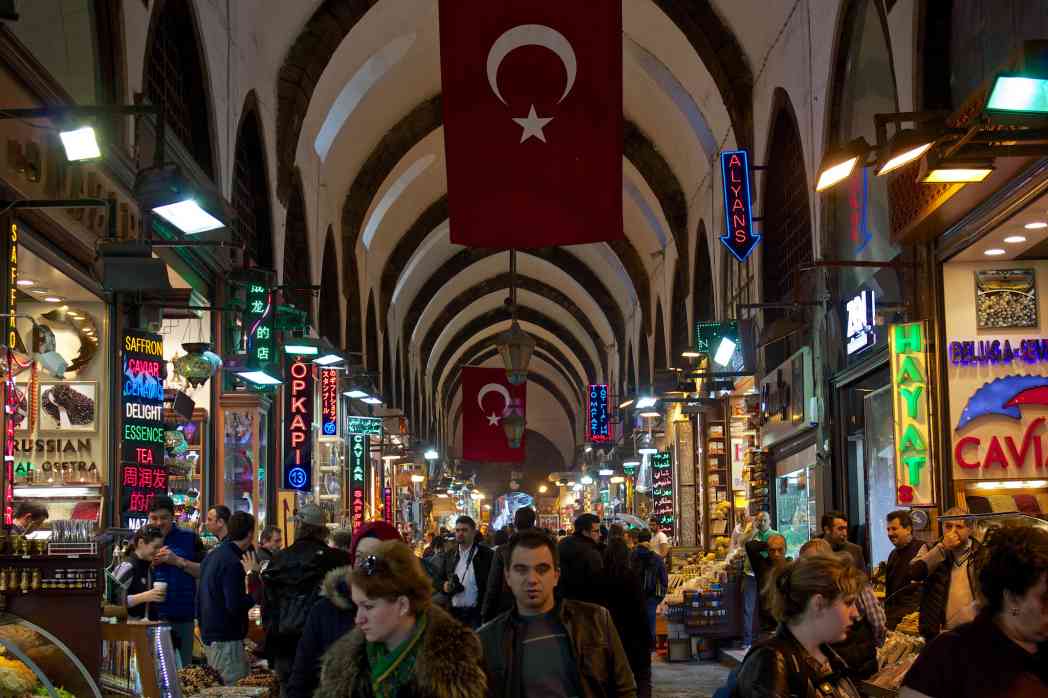 From the Blue Mosque, the Grand Bazaar is just one kilometer away. This bazaar is something that should be "checked" on the Things I Saw in Istanbul list, but overall, it's less than impressive.
The most interesting aspect of this giant covered market is the winding, maze-like alleys that lead in every which way. Inside you'll find typical touristy "stuff." It's a good place to shop for souvenirs, inexpensive jewelry, and gifts. Entertaining for a wander through, but you don't need to spend too much time here.
The Spice Bazaar, just another kilometer from the Grand Bazaar, is much more authentic and worthwhile. This market boasts stall after stall of specialty teas, nuts, herbs, spices, and sweets.
This is the place to sample and purchase a wide variety of Turkish delight; the renowned dessert made from fruit, gelatin, nuts. It's also a great place for gift shopping as well, especially for those who like flowery, herbal teas!
Warning: It's easy to get confused about which direction you're going in and you're likely to exit at a different point than where you entered!
DAY TWO
After resting up after a full-on first day in Istanbul, you'll be ready to tackle your second day in the city.
If you stayed around Taksim as recommended, start your day with a leisurely stroll down Istiklal, enjoy a coffee at one of the cafes, and fuel up with a satisfying Kahvaltı (Turkish breakfast).
Carry on to the end of Istiklal, near the Tünel, and you'll start to see signs for Galata Tower. This is stop number one for your second day in Istanbul.
Galata Tower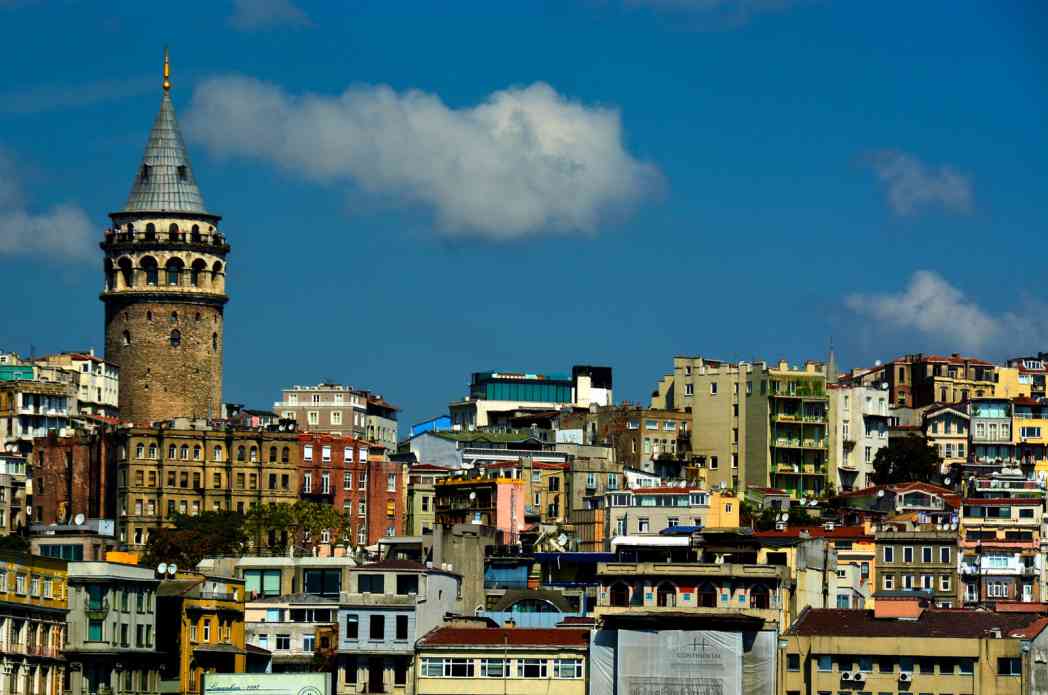 As one of the oldest and most iconic landmarks in Istanbul, the Galata Tower is a medieval building constructed in the 14th century. The tower is 67-meters tall and was strategically placed to serve as a look-out tower over the Bosporus Strait.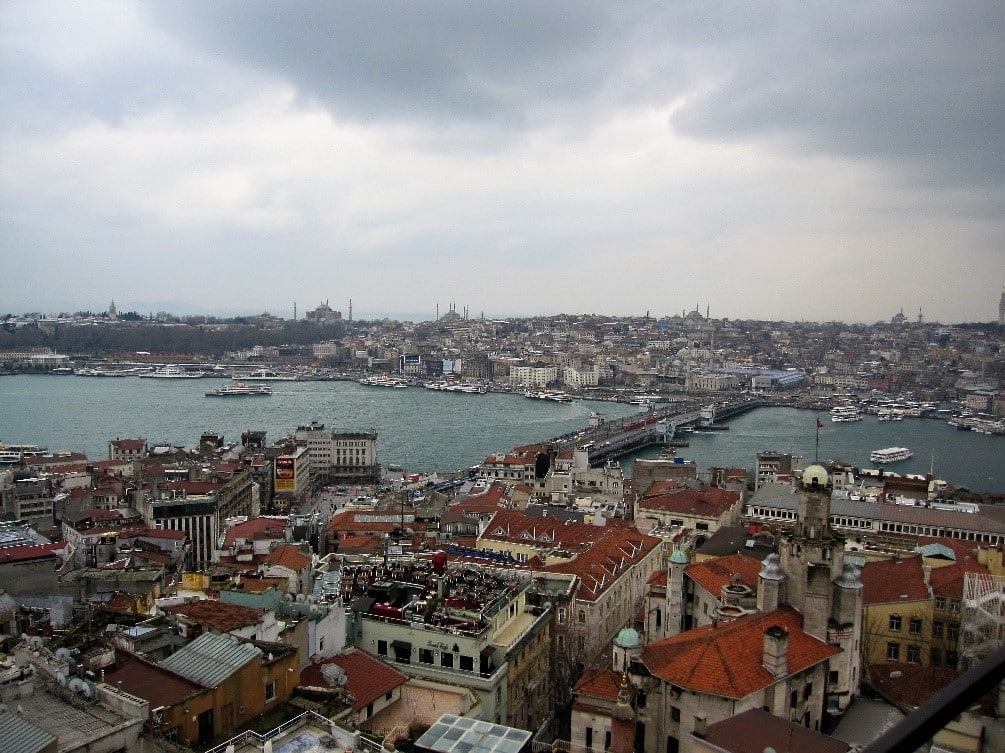 These days, the tower has been turned into a tourist attraction, and for good reason. The panoramic views from the top of the tower around the Bosporus are incredible. You can see the Blue Mosque dominating the skyline as well as both the Asian and European sides of the city.
Pierre Loti Café
This is a little bit off the beaten tourist track, but if you have the time to make the trek, the view of the Golden Horn (an inlet of the Bosporus) from this cliffside café is worth it. The café was named after a French naval officer who drew inspiration for his novel, Aziyadé, from this very spot.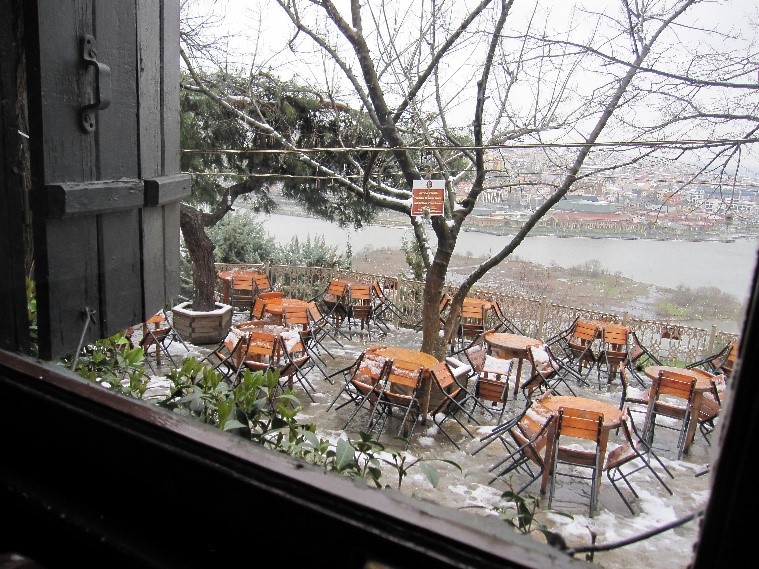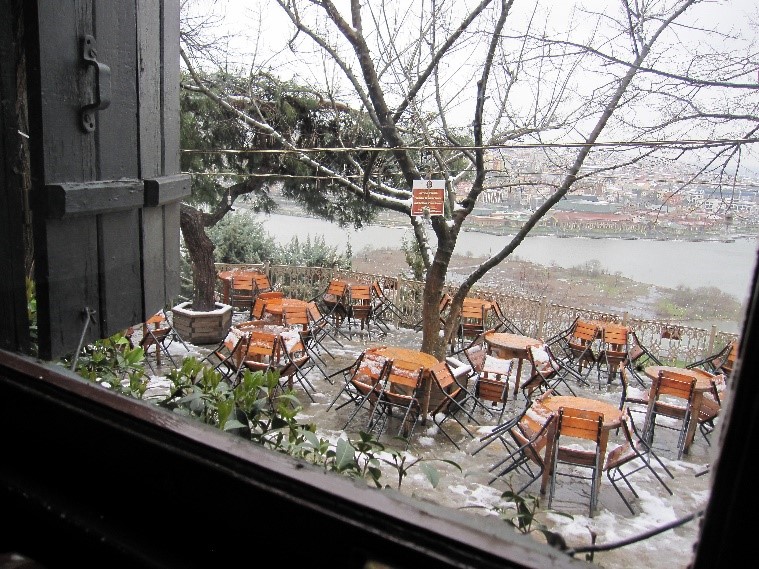 A cable car carries visitors up to the top, presenting beautiful views the whole way. The teahouse that sits at the top is basic, serving tea and Turkish coffee. The purpose for the visit is less for the refreshments and more for the atmosphere, history, and views.
Ortaköy
This is a neighborhood of Istanbul to be visited when you are very hungry! Which, after a full day touring, you probably will be.
One of the best things on the menu at many Ortaköy restaurants is something called "Kumpir." It's a large baked potato, stuffed with cheese, butter, and any other addition of your choice. Toppings are displayed in large glass cases so you can personally pick and choose how to dress your potato.
Some choices may seem strange, but just go with it. Expect the unexpected to taste good such as pickles, olives, yogurt, Russian salad, mushrooms, bulger salad, and more. You can eat the whole potato, skin and all, therefore Kumpir is very filling.
After dinner, it's nice to stroll around this area. There are waterside cafes if you feel like a Turkish coffee, which aids digestion. Those who want a little something more can head to one of the many Nargile (shisha) lounges. Nargile refers to the water pipe used to smoke flavored tobacco and is a popular thing to do among locals. Put your feet up and relax as you enjoy a shisha and a cocktail with view of the illuminated Bosporus Bridge in the foreground.
Istanbul in two days is no small feat, but it can be done. It's possible to see all the famous tourist attractions like the Blue Mosque and Topkapı Palace as well as some more authentic local culture like the Pierre Loti Café and Ortaköy district.
No matter how you tour Istanbul, it will only whet your appetite and you'll find yourself craving more of this fascinating city. There is so much more to see and experience, but you'll just have to save that for your next visit!