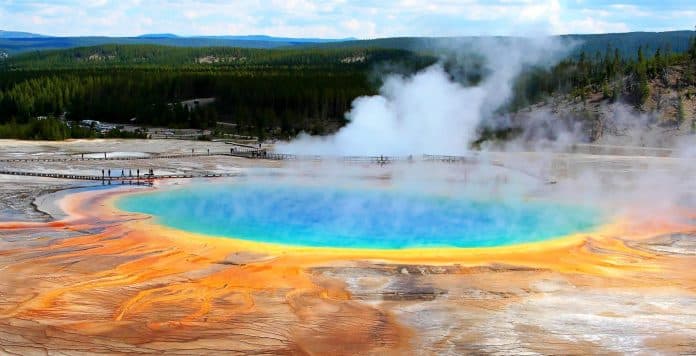 Yellowstone National Park is a treasure indeed, and you visit for so many activities. You may have to make reservations much earlier if you're going to visit during summer, mainly because there may be many vacationers who are raring to experience great outdoors. Additionally, have a clear idea of what exactly you wish to do in here, particularly because you will be competing with so many people for activities.
Whether you are visiting Yellowstone National Park for camping, hiking, climbing, or just a simple picnic, you ought to plan what you want to do.
There are many camping grounds around Yellowstone National Park, but you'll have to exercise caution, when visiting this area. Always watch out for bugs, and ensure you throw your litter in designated areas, and do not leave your campsites unattended. There are restrictions as well on fires and the kind of equipment to bring, so ensure you check online at the official website of the park to make sure that you're not violating the National Park rules.
There are hiking trails all over the Yellowstone National Park as well. As with camping, you'll have to guard your belongings all times. Keep to trails, and make sure you throw your litter in the appropriate areas, or you can keep them in your packs or bags so that you can litter them later. You also should have food and water on hand to help you stay nourished throughout your hike.
You will find bicycle trails as well in here, so you can bring your bicycle any time when you visit!
A lot of sites are being led by independent concessionaires and operators. You may look online for sites, where you'll be taken to various parts and given a narrative on the history of the Yellowstone National park.
Finally, fishing and boating are an ideal way to enjoy the natural beauty and to bond with your family. Therefore, be sure to put away some time to stay by the lovely waters and have some dinner, as well!