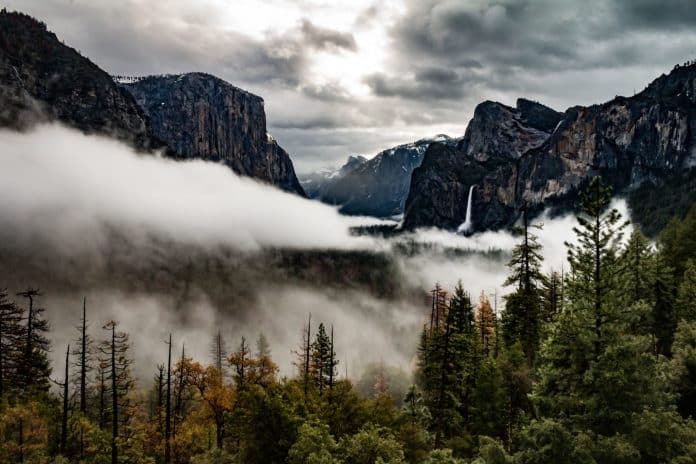 The beauty of the Yosemite Valley is ubiquitous.  Stunning vistas and iconic natural features tower a few thousand feet above you while the valley floor teems with life.  Eagles and falcons hunt for field mice above the dense groves of ponderosa pine and white fir trees.  The sheer granite wall of the infamous El Capitan attract world-class rock climbers who are rewarded with world-class climbing.  All walks of life are drawn to Yosemite National Park: day-hikers, vacationing families, vagabonds, hippy drifters, and foreign eco-tourists.  Yosemite has a way of speaking, personally and intimately, to the four million people it welcomes every year.  It inspires the uninspired, invigorates the weary, and is a playground for the next generation of wildlings and adventurers.
For all that Yosemite valley has provided for our modern society, it was equally generous to the Native Americans who lived in the area for more than 3,000 years before us.  It wasn't until the 1850's that a sheep-herder turned amateur scientist turned naturalist by the name of John Muir began extolling the beauty of the Valley and challenging widely-accepted scientific theories by suggesting that slow-moving alpine glaciers carved the thumb-shaped depression out of the Sierra Nevada mountains.  He was a fierce protector of California's natural wonders and fought hard to keep them pristine.  In May of 1903, he led then-President Theodore Roosevelt on a three day wilderness trip through the region.  Their first night was spent under the Grizzly Giant Sequoia Tree in Mariposa Grove and over the next few days they visited Sentinel Dome, Glacier Point and Yosemite Valley proper.  During this trip Muir pled with Roosevelt to enact legislation that would protect the park and he was successful.  In 1906, Mariposa Grove and Yosemite Valley were merged into what we now know as Yosemite National Park.
The first thing to do when you visit, and there will be plenty, is to enable "airplane" mode on your phone.  That's right – unplug.  The only time you'll need to look at your phone is when you're using the camera.  In fact I would challenge anyone who spends any time in any wilderness to use it only when necessary: summoning emergency assistance or using it as a backup flashlight are acceptable of course but the splendor of the wild deserves your full attention.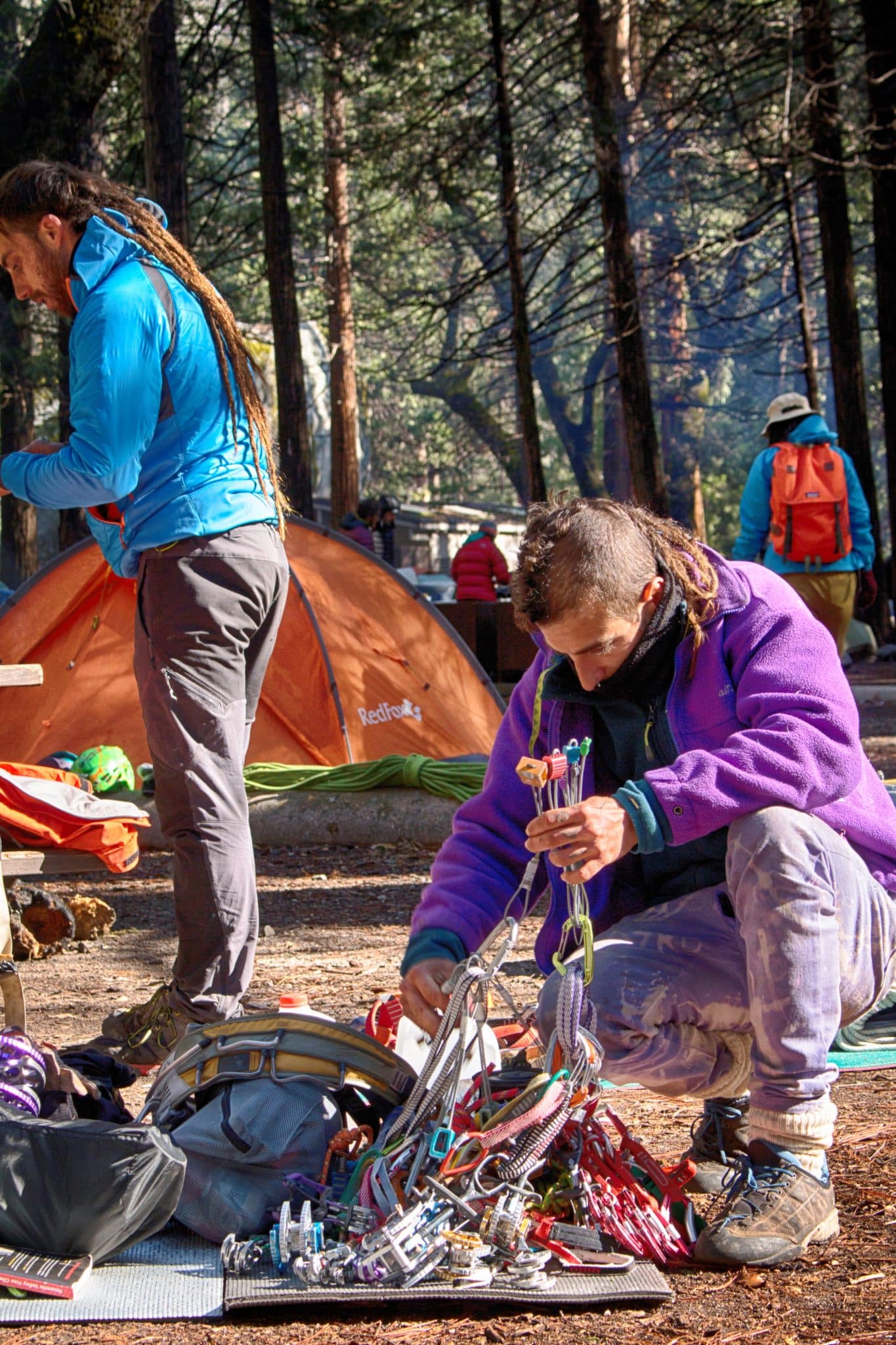 Accommodation options are surprisingly broad in the Park.  Visitors can bring an RV, stay in canvas tents in Half Dome Village, book a room in the upscale Majestic Yosemite Hotel (formerly, the Ahwahnee Lodge), or reserve a campsite at one of eight campgrounds.  I prefer the latter, to be honest, its a better experience but reservations can be tough to come by so be sure to plan well in advance with the Park Service (www.recreation.gov).  The best camp experience I've ever had was at Camp Four and it's listed on the National Register of Historic places for its contributions to the sport of rock climbing,  the perfect basecamp to explore from and the communal culture of the camp should serve as an example for campgrounds across the world.
My brother and I were lucky enough to spend five days at a shared tent site at Camp Four where I reveled in the stories of a trio of Spanish climbers, compared cultural experiences with a tough Japanese woman who was traveling solo through the United States and compared trail notes with a Florida man in his mid-twenties who seemed down on his luck but was still incredibly positive and upbeat.  Despite the vast differences between a couple guys from Kansas, the Spaniards (as we affectionally referred to them), our far-east friend named Rie and the nameless drifter, we individually settled into roles that benefited the whole.  The fire was tended to, feasts were prepared, whiskey poured, bears scared off; it became an unintended and visceral experience of tribal living where "Me" became "We" and time stood still.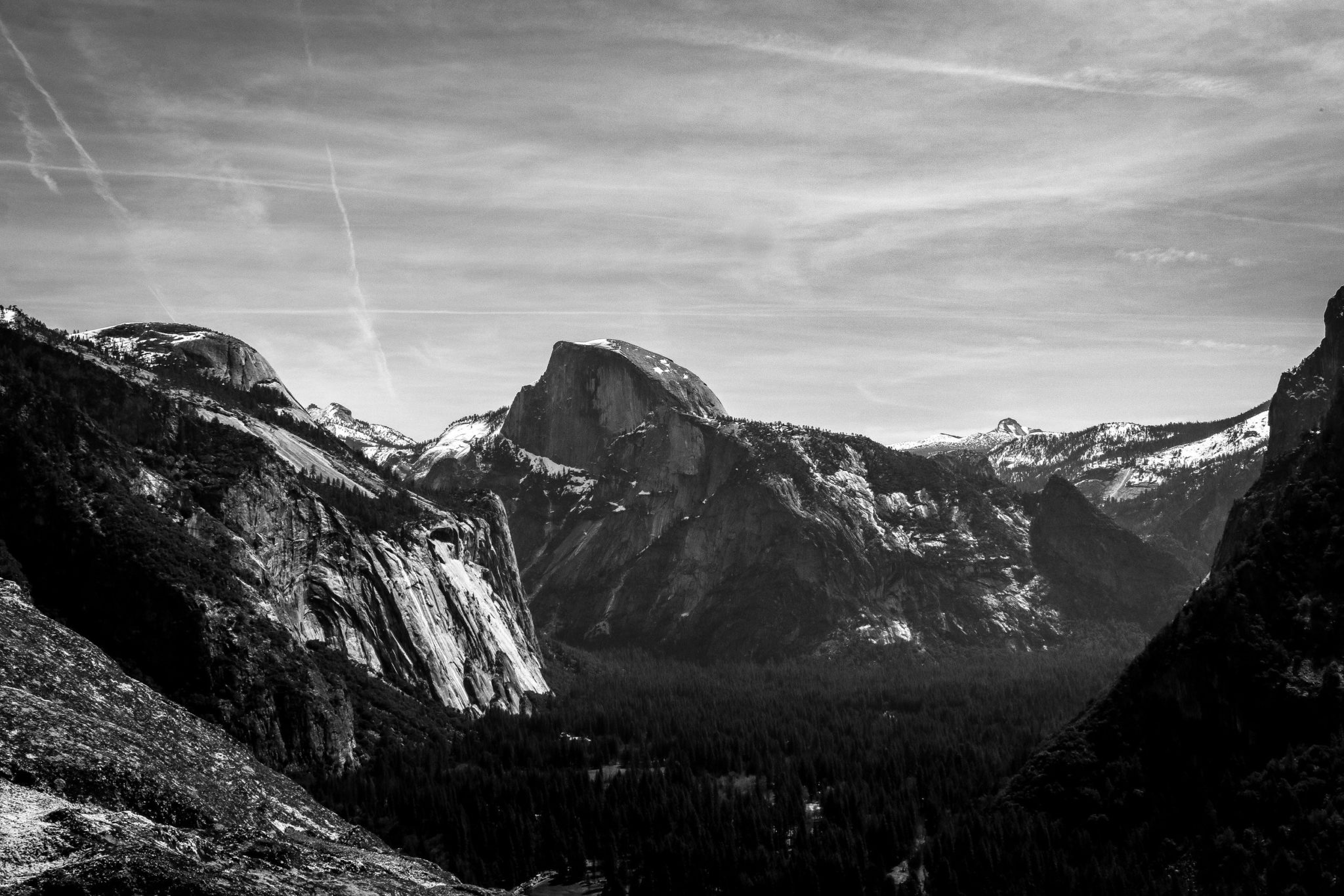 A trailhead can be found a stones throw from nearly every campground and I suggest starting with the infamous Yosemite Valley Falls.  The trail to the top of North America's tallest waterfall was built in 1873 and is one of the oldest in the park.  A strenuous 7.2 mile out-and-back on rocky switchbacks will yield a gain of 2,700 feet and depending on your speed can be accomplished in 6-8 hours.  However, should you become overwhelmed with the breath-taking views of Half Dome you can opt for the turnaround point at Colombia Rock.  At 1,000 feet it's just short of halfway to the top but the view is still worth it.  Your packing list should be kept light for this day hike and since ounces make pounds: pack smart.  Shoes should have plenty of ankle support and cushion in the forefoot and light-colored clothing that wicks moisture is ideal.  There is no easily accessible supply of water until you reach the top of the Falls so bring plenty of water or a filtering system.  We devoured a lunch of peanut butter and jelly sandwiches and fruit we purchased at the moderately priced grocery store in Half Dome Village.  As with any long walk through the woods, make certain you're adequately rested and hydrated before venturing out.  If you can spare the weight, a small medical kit can pay dividends – either for you or a fellow hiker – and for me, it's a necessity.  However, the Rangers in the park are prepared for any tumbles or spills you may take.
Half Dome may be one of the most well known features in the valley.  The intrepid can scale to the top of the granite monolith via a system of cables that National Park Service has erected.  The route will take you 8,800 feet above sea level and the out-and-back route is 14-16 miles in length.  The park only allows 300 people per year a chance at reaching the summit and all hikes require a permit that is issued via a lottery.  In 1865 it was declared that the summit of Half Dome is the most inaccessible point in the park and "… the only one of the prominent points about the Yosemite Valley which never has been, and never will be, trodden by human foot."  Ten years later it was conquered by George Anderson and the cables were placed in the same area as his route.  On your attempt ensure that you follow all park regulations and safety notices and follow the "ounces make pounds" rule and carry only the necessary items.  Risk reaps reward and this summit holds the bounty.  The National Park Service website has an extensive guide regarding weather, permits, and safety information for the Half Dome trail so be sure to check them out before you go.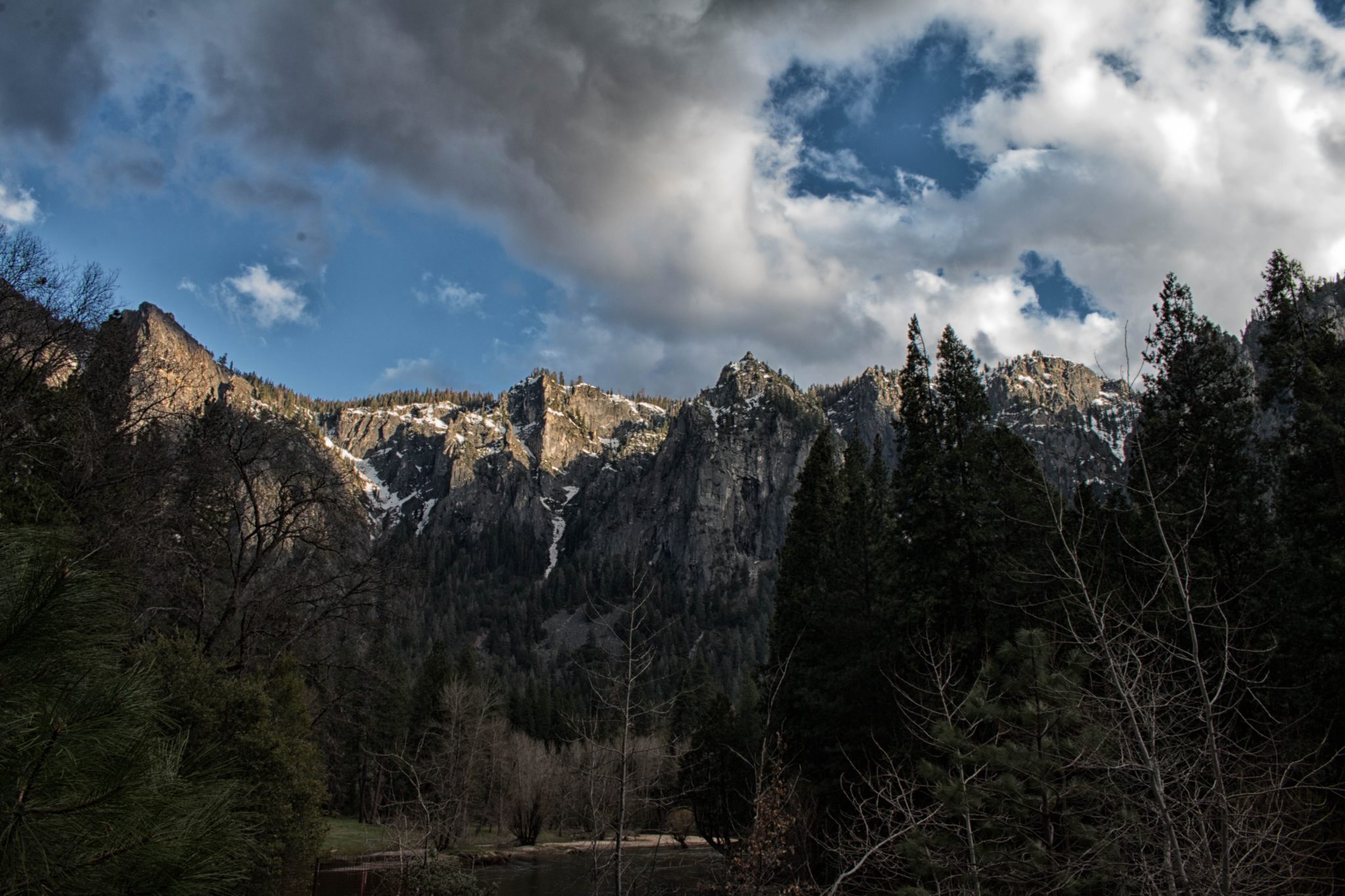 The days of walking thousands of feet on rock stairs can be exhausting and you should punctuate an arduous day with a relaxing bike ride.  Rentals are first-come, first-served from either Yosemite Valley Lodge or Half Dome Village and for a nominal fee you can enjoy a leisurely, and still scenic, tour of the valley floor.  Pack a lunch and head out towards Mirror Lake which lies in the shadow of Half Dome.  Ride in to the designated bike rack, ditch your wheels and hoof it in a bit further to the lake.  It's the perfect spot to hang a hammock and have lunch and most importantly: enjoy a nap.  The park also has an extensive network of shuttle buses that can take you to all the major trailheads and jumping-off points for wherever you go and best of all: its free!
Yosemite National Park has something for everyone and every visit is unique in its own way.  Backcountry camping, mesmerizing waterfall trails, and the next best adventure is waiting for around the bend.  Planning and research can go a long way in make sure your trip goes off without a hitch and for the things you can't plan for, you can at the very least, prepare for.  Emergency first aid kits, maps, and GPS beacons (if you plan on visiting the backcountry) should all be considered before venturing out and, yes, the Park Service is prepared to perform rescues should you decide to make a series of poor choices or endure an unfortunate event but they're already performing 250 other rescues throughout the year and coming to save you puts them also at risk.  Be wild and be adventurous but most of all be smart.  Switch that phone to "airplane" mode, spend more time gazing up and reflecting inward, focus your attention to the people you're with and if you're listening closely you may find Yosemite valley speaking to you in an intimate way-to your soul, to your core-the way it has for thousands of years.  If we remain ardent supporters and responsible users of our public lands, like Muir and Roosevelt, it will continue to speak to us for another thousand years.