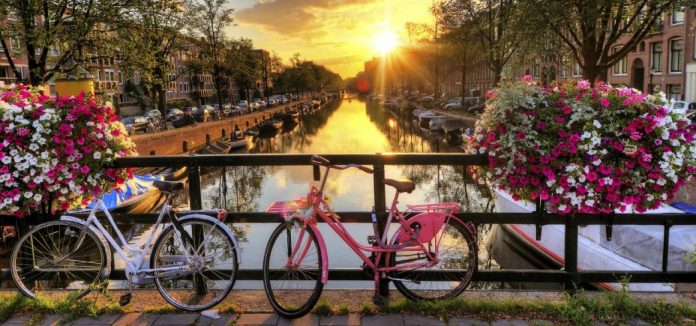 Even though it is one of the most visited cities in Europe, the city of Amsterdam somehow manages to pull off an effortlessly smooth small town vibe.  Packed full of history, culture, and natural beauty, mixed with a distinctive nightlife scene, this city attracts all types of people who are drawn to its unique charm. With canals that rival Venice, and an effective public transport system, and plenty of surprises along its tree lined streets, Amsterdam is the perfect city for all to explore.  But, with a city that is well known for its red light district and cannabis coffee shops, it is important to understand that not everything you have heard about traveling here is true.  Before you step out of your comfort zone, familiarize yourself with the law, so you don't end up performing (Amster)damage control.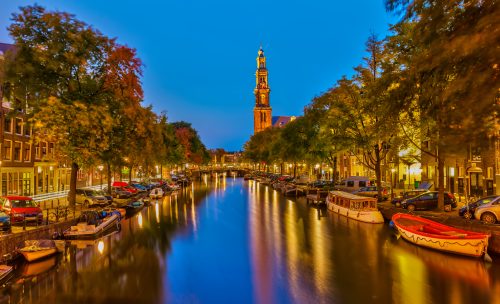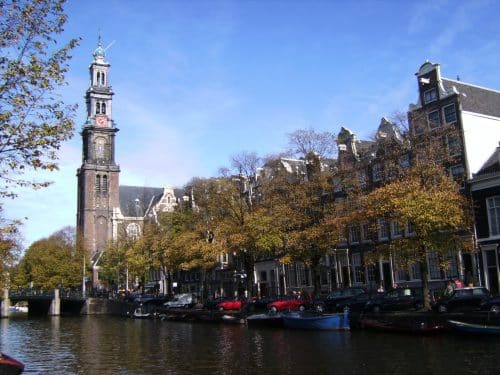 There is a widely circulated myth that marijuana is completely legal in the city of Amsterdam.  False.  Technically, possession is illegal, but tolerated. If catching a good buzz is high on your Amsterdam priority list, don't worry.  Just be sure that you purchase your product from a coffee shop, where you can be sure it is safe.  Don't by anything, marijuana or otherwise off the streets, or you just might be touring the inside of the hospital instead.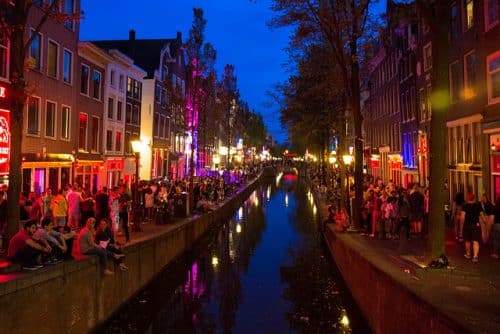 During your planning process you will no doubt hear others 'warn' you about the dangerous red light district.  While there are certainly some areas of Amsterdam that are more seedy than others, generally if you keep your wits about you, this area is perfectly safe.  Yes, it is true that you must watch out for a higher occurrence of pickpockets, but this infamous area has undergone a recent effort to clean up its image.  You will still find plenty of red lights shining brightly each night, but this unique experience has lost just a bit of its edge.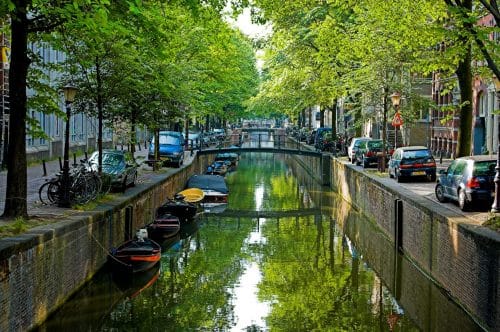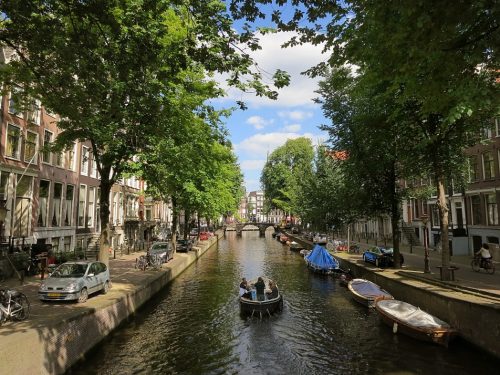 Biking is a great way to explore, and get some exercise, but try to avoid it in the city center if you can. The locals zip by you in a hurry and can exhibit quite a lack of patience to those who are in their way.  Keep it on foot while you are in town, but do rent a bike and wander through the back roads.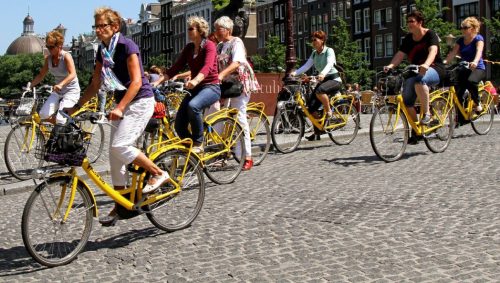 There are plenty of must see attractions in this spectacular city, and the Anne Frank house surely tops that list.  This popular (tiny) museum is sure to have a long line, so book your tickets in advance to bypass the wait and save yourself some time.  To actually see the space where the Frank family hid, and Anne wrote her famous diary is indescribable.  This museum also houses other exhibitions meant to educate visitors on all forms of persecution and discrimination.  It should not be missed.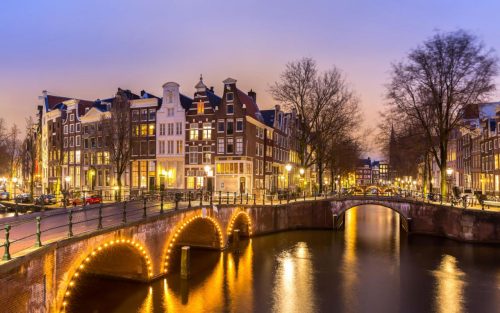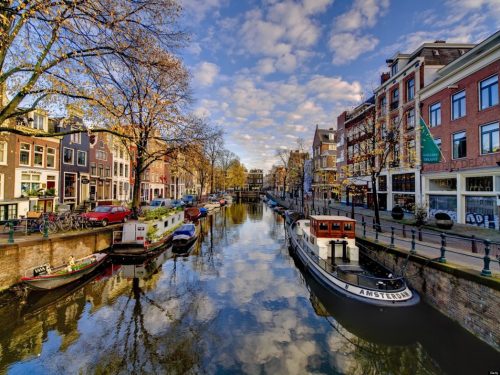 While the Frank museum should absolutely be included on any Amsterdam itinerary, its subject matter can leave you with a heavy heart.  Take a canal cruise, and lose yourself in the 9 Straatjes, (9 Streets).  This lovely area is filled to the brim with shopping, dining, and coffee shops, and is the perfect way to lighten your spirits.  You can spend the afternoon on the water, one of the best ways to truly experience all that Amsterdam can offer.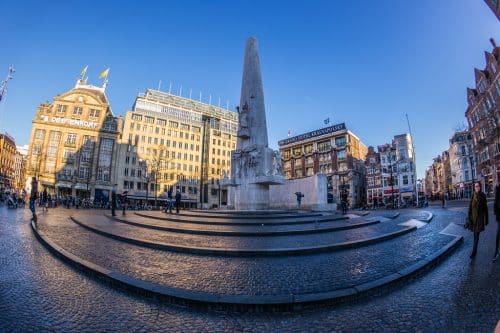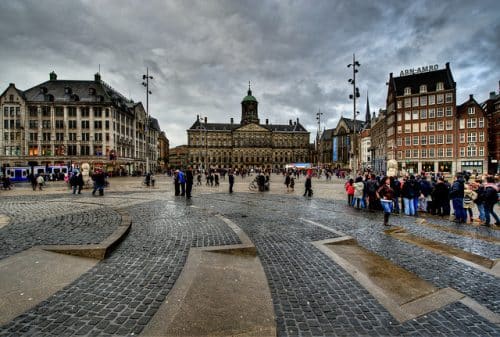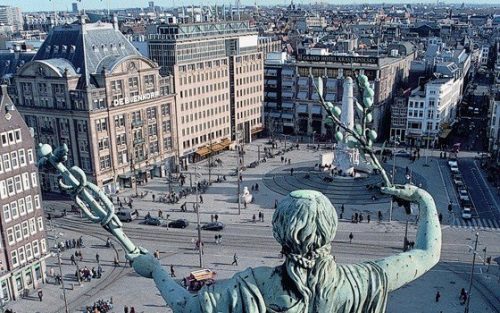 No trip to this unique city would be complete without indulging in a few Dutch specialties.  There are a variety of cheeses local to the region, many of which are made onsite using traditional methods. Schedule a tasting, and you won't be disappointed.  If you have more of a sweet tooth, be sure to try the famous stroopwafel, Amsterdam's delicious chewy, cookie. With crunchy waffle wafers on the outside, and sweet, sticky syrup on the inside, these goodies are best enjoyed with a hot coffee or tea.  Grab a fresh one (or three) from a street vendor and savor the flavor as you watch the world go by.  Simply delightful. Finally, sample the traditional dish called Hollandse nieuwe haring, a Dutch version of raw herring fish.  It is prepared with chopped onions can be eaten with or without bread.  It can only be considered nieuwe haring if caught between May and July, contains at least 16 percent fat and is prepared according to the Dutch tradition.  This culinary treat is a really big deal, and actually makes front page news each season. To eat it like a local, grab the herring by its tail, dip it in the raw onions, throw your head back and down it goes.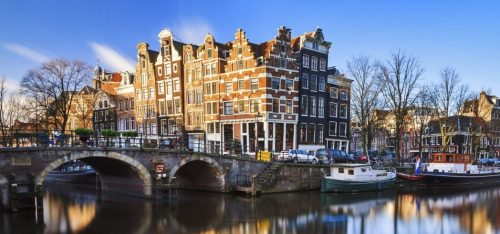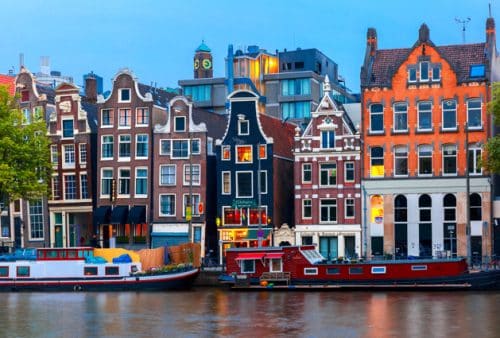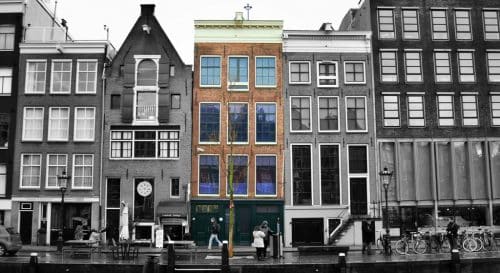 Amsterdam is a well loved, friendly city where (almost) anything goes.  Though the coffee shops and red light district are undoubtedly a huge draw, there is so much more to explore and experience in its beauty.  Take your time, and you will begin to understand for yourself why so many travelers just keep coming back to revel in its charm.