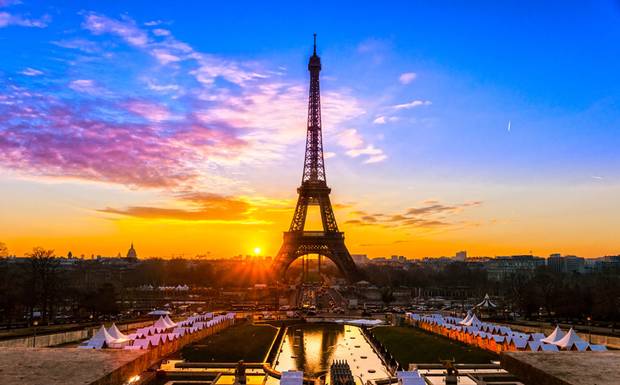 Fall into an affair with the most romantic tower in the world!
What is romance? Has it got to do something with two people falling in love together? Honestly, you can enjoy being romantic, even when you are alone. Visiting places like Eiffel Tower make you fall in love with yourself. You get to have glimpses of the tallest structure in the country and appreciate the beautiful architect.
About Eiffel Tower:
It is an iron lattice tower situated in Champ de Mars, Paris, France. It was completed in the year 1889 and as soon as it was established, people gushed like honey bees to witness the beauty of this blossomed flower. In the year 2010, it received its 250 millionth visitor. It is as tall as a building of 81-storeys. Passenger lifts allow you to climb up and bring you down.
Did you know?
It is named after its engineer Alexandre Gustave Eiffel. Along with this intellectual engineer were several other minds that helped him conquer the project of the tallest man-made structure ever made.
Star attraction of the place:
Eiffel tower looks at its best in the night time and people gather around just to stare at its mesmerizing beauty. There's absolutely no one that can resist the appearance of this inspirational tower.
Top three reasons to visit Eiffel Tower:
• It is one of the tallest towers ever made by the hands of humans and this is the best reason for you to visit and view its beauty.
• There are Yoga sessions between 9:30 to 23:00 for all those who wish to enjoy the breathtaking view while trying his best to lose weight. If you want to experience this, you have to visit the place!
• You have observations decks where you can stand and spend some quality time with yourself, your partner, your family or even your friends. If you are planning to ask the Big Question of her, you can do it by taking her to one of these decks; she would never turn it down!
The best time to visit this place:
There are only a few places around the globe where you can visit anytime and in any season; Eiffel Tower is one of those. There is absolutely no restriction or suggestion that I can make, with regards to which season is the best to visit here, but whenever you do, make sure you visit it before twilight to enjoy the view.