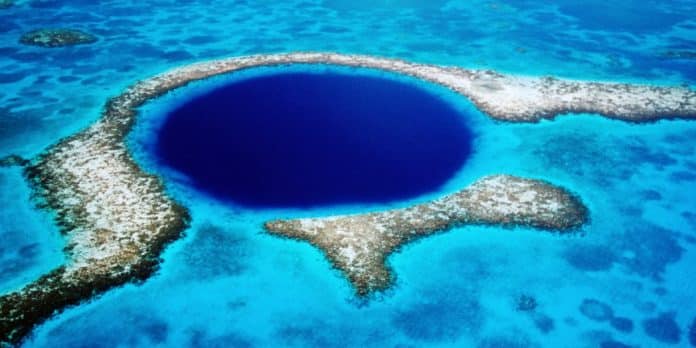 Visit the largest sea hole in the world!
Nature is beautiful and I think everyone agrees with this fact. However, nature is also mysterious and scary at times. Some of the tourist attractions are popular because they appear mysteriously attractive to people. One such location is the Great Blue Hole, which is the largest sea hole known to mankind, till date. Although it is spooky in its own way, it attracts you in a seductive manner.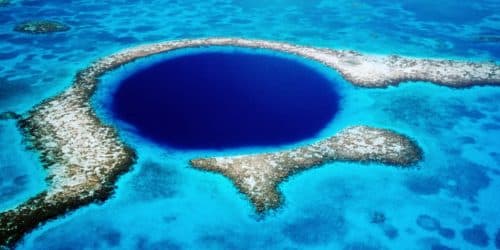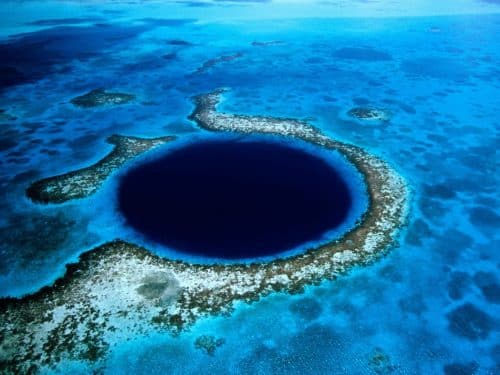 About Great Blue Hole:
This is perhaps the largest submarine sinkhole that has ever been found till date. It is right off the coast of Belize and is situated at the center of the Lighthouse Reef. It is a complete circle in shape and deep blue in color. The shade of this hole reminds you of Titanic Heart of the Ocean, the expensive necklace that Rose Dewitt Bukater, the protagonist, drops into the ocean in the end.
This location is said to be one of the best and top ten scuba diving sites on Earth.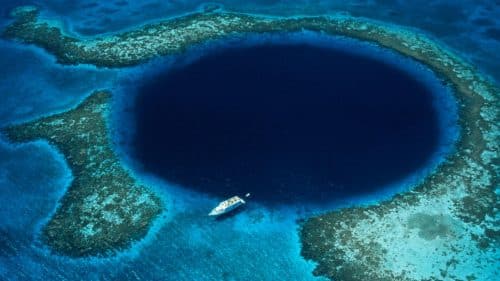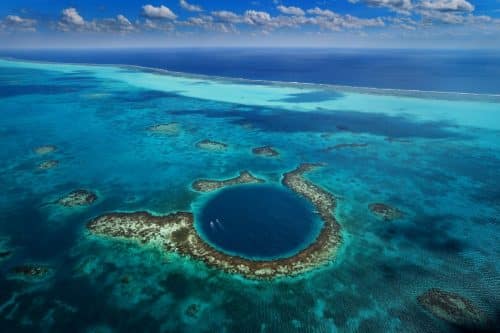 Star attraction of the place:
The blue hole – need I say more? It is quite obvious that the star attraction of this location is the great big hole itself that you get to see when you take a ride on a helicopter. Trust me – you get goose bumps when you look at the blue hole right in front of your eyes because it is huge and full of mysteries. At some point of time, you start hearing whispers and lullabies, as if some mermaids are trying to call you from the bottom of the blue hole.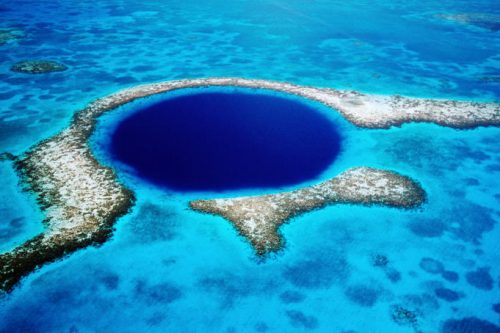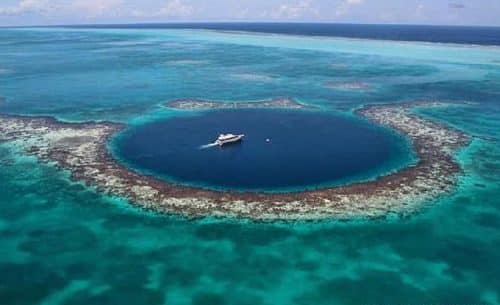 The Top three reasons to visit this place:
• This place is a MUST SEE for all those who love mysteries of the nature. The blue hole is a mystery in itself because no matter how many scientific explanations the scientists give to you, it is, in the end, the miracle of nature.
• If you are a scuba diving fan, this is a must visit place for you. Although the activity is a little risky, you feel amazing when you are down the Great Blue Hole!
• The deeper you go, the darker it gets in the hole and the experience is completely spine-chilling! You can never experience such a thing in any other location.
The best time to visit Great Blue Hole:
When the summer's at peak between April to June, it is the best time to dive into this hole.