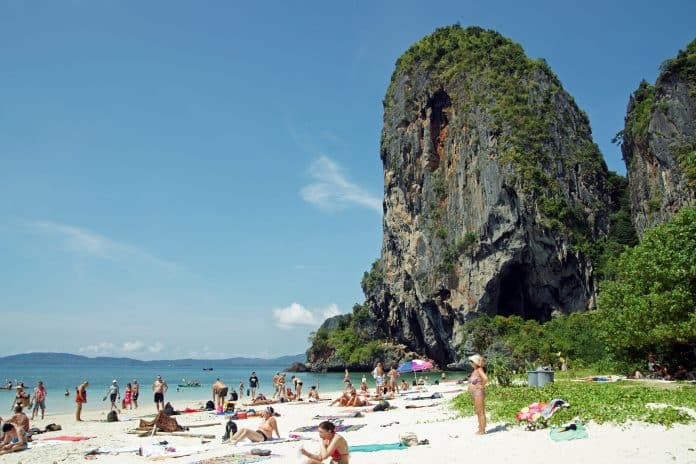 Krabi – A hub of water sports and adventures!
"Visit a land of tourists!"
There are some places that are equipped with beauty of nature; there are the others that are known for the kind of nightlife that they have and then there are those places as well that are popular only for the good times that you can spend in the daylights. But there is one location that is popular for everything – right from its nature to the kind of nightlife that it has, from the food on its streets to the kind of products you get in the shops, everything is picture perfect in this location. You guessed it right – it is Krabi.
About Krabi Thailand:
It lies on the west coast of the southern part of Thailand. It lies right at the mouth of Krabi River. This place is specifically known for the kind of nightlife it has and the nature that surrounds its every corner. Tourism is one of the most important industries in here, since most of the people visit it for the sake of enjoying the cornered beauty of the planet. People who do not wish to visit nightclubs are free to settle down on the coast and sip on their favorite brands of alcohol.
Star attraction of the place:
Nightlife of this location is perhaps one of the most important reasons why people visit Krabi in Thailand. Beautiful lounges, nightclubs and private yachts for night sailing are some of the things that keep the tourists attracted to this location.
Top three reasons to visit Krabi Thailand:
1) This location is mostly visited by scuba-drivers, since it has the best water sports destination in Thailand.
2) As mentioned earlier, there are in numerous amazing nightclubs in this location that are mostly visited by almost all the tourists here. Even if people visit other parts of Thailand, they make sure that they drop down to Krabi for the sake of enjoying the nightlife.
3) The mysterious, beautiful island of Phi Phi is also a part of this cast and a lot of explorers visit here just to explore the mysteries of the island.
The best time to visit:
Visit Krabi anytime between November to May and you would get to enjoy each and everything in this location. From scuba diving to the sexy bikini-wearing tourists, there is absolutely nothing you miss in here, if you visit it between the mentioned period. Also, the climate is at its best from November to February.