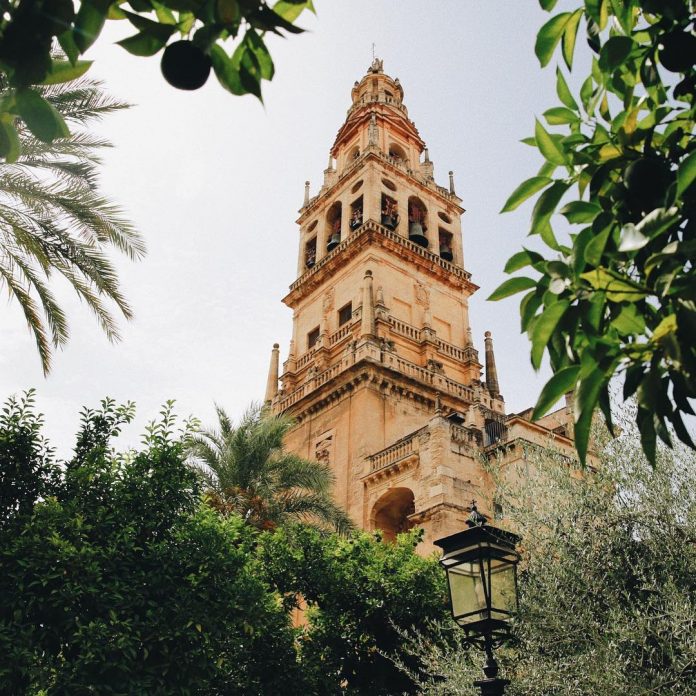 Are you looking to get totally immersed in one of the most extraordinary works of art this life has to offer? If yes, the universal symbol of Moorish heritage in Spain is the place to be! The Great Mosque of Cordoba or "the Mezquita" is one of the mesmerizing places that you wouldn't want to miss thanks to the awesomeness it offers.
This architectural jewel stands majestically in the heart of Andalusia, rich in astonishing histories and made up of lights and colors that are sure to leave you in awe. The perfect mixture of Arabic and medieval architecture is like nothing you've seen before — it's a true wonder of the world!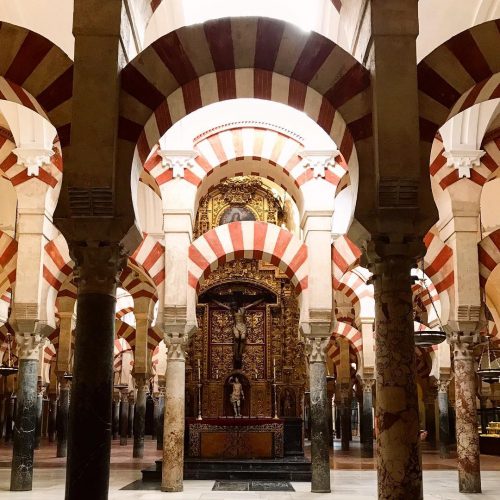 So are you ready to have a magical experience at the Mezquita? We're pretty sure you're ready to behold the beauty, nobility and outstanding perfection.
Here are some handy tips to keep in mind before booking a flight to behold this phenomenal gem.
For starters, touring such a religious site will be much more fun and exciting if the crowd is less. However, you'll be glad to know that this magnificent building is spacious enough to accommodate huge crowds easily.
Not a big fan of crowds? Just avoid the peak hours which are usually between 11:00 to 15:00 — most tourist groups are likely to arrive at the site at these time. It's also important to note that midday is the busiest. It's in your best interest to come before or after these hours if you're looking to enjoy a calm and relaxing tour.
It's sure to be an excellent idea to visit the place in the morning hours between 8:30 and 9:30. The good thing is, group visits are not allowed during this time, and entrance is free. It's however important to note that you would have to pay if you're visiting again in the afternoon.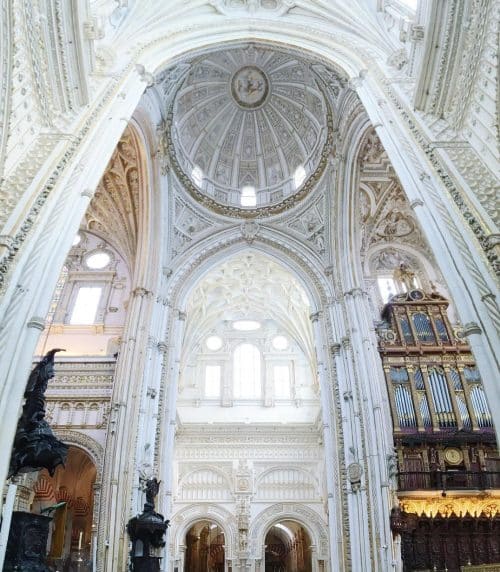 Moreover, there's no point visiting the Great Mosque on Sunday — the doors are unlikely to be open, so it's best to double check opening hours to be sure.
April-June happens to be the peak months in Cordoba. You'll also love to visit Cordoba in May thanks to the great weather and super fun festivals.
We also recommend you visit Cordoba in September or spring since it's less hot and quieter. The weather in the town is way too hot and humid in the height of summer.
Fun Tip about The Great Mosque of Cordoba
You can also explore the Mezquita at night to get totally immersed in the magical lights. Just know that night visits cost more, but trust us, it's worth it. The best part? It's very unlikely to find other visitors apart from your group!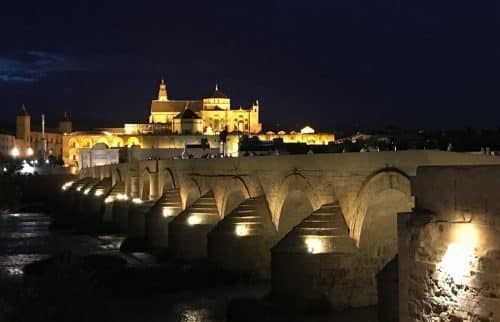 So What About Audio Guides?
You can get audio guides at the official entrance of the Mosque when buying tickets. The guides are priced at €2. Visitors can also get tickets to climb the tower — the tickets are available next to the entrance of the tower itself.
********************
Now you're all set to visit Cordoba to enjoy the charming and breathtaking view of the Mezquita. Happy touring!