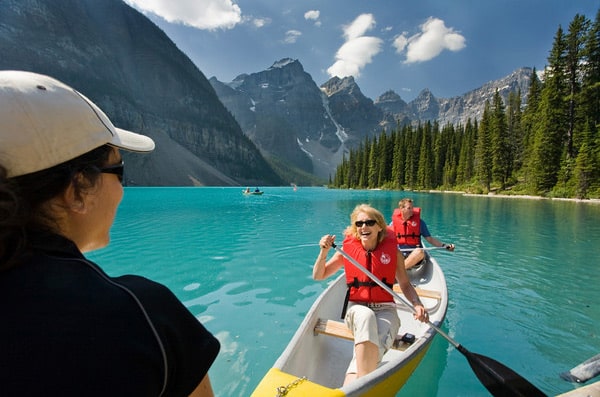 You won't believe your eyes as you explore the lakes, mountains, and valleys Banff National Park has to offer.
When to visit
Any time of the year is a good time to visit Banff National Park.  It just depends on what your interests are.  Banff caters to all sorts of outdoor activities such as hiking, climbing, camping, mountain biking, skiing, ice skating, canoeing, kayaking, and the list keeps going.
The Spring is known for the annual Concert at the Cave, featuring some of Canada's most talented musicians. It is usually in April and it's free too, but make sure to reserve your space in time, because the spots go fast!  You can also take a helicopter tour on a nice spring day to see the snowy Mount Assiniboine or get an amazing aerial view of the glaciers on the Columbia Icefield.
Do you like to run? Well, every Summer there is the Banff Marathon!  Spend the summer in various campsites around the park and spot the amazing wildlife, like grizzlies, bald eagles, and big horn sheep.  Paddle out on Lake Minnewanka and enjoy the picturesque views, and if you're a climber, try out the challenging Via Ferrata with a guide.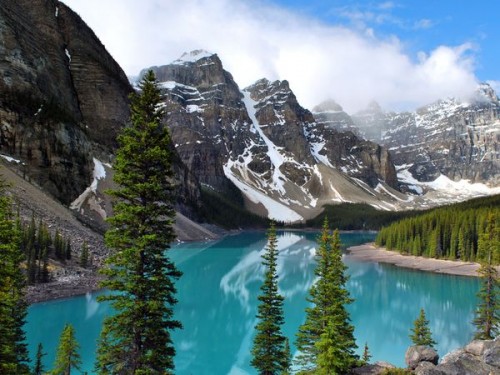 Fall is prime time for breathtaking views as the leaves turn.  There are endless amounts of trails that you can explore in the park.  Larch Valley is a beautiful place to hike through and be sure to make your way up to Lake Agnes Tea House of Plain of Six Glaciers Tea House.  During this season, there is also the Banff Mountain Film and Book festival, which is definitely something to check out.
The Winter is the best for, guess what, ski season!  There are so many resorts to base yourself for winter adventures, such as Sunshine Village, Lake Louise Ski Resort, Mt. Norquay, and Skoki Lodge.  Enjoy skiing, snowboarding, tubing, snowshoeing, and ice skating all throughout Banff National Park in the winter.  You can even learn how to mush with a team of sled dogs!  In January, there is the annual Ice Magic Festival on Lake Louise where ice artists from around the world come to Banff to show off their ice-sculpture talents.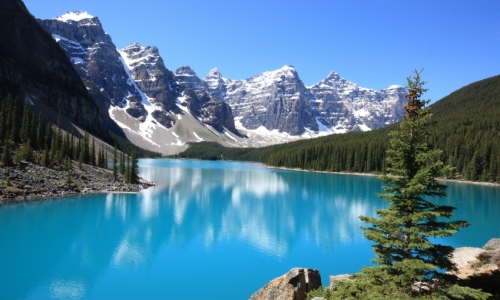 Don't miss…
There is an overwhelming amount of things to do when you visit Banff National Park, but here are some activities and places you really should not miss out on.
1.       The "Castle in the Rockies"
Fairmont Banff Springs hotel is in the heart of the National Park and marked as a UNESCO World Heritage Site.  If you aren't too worried about budgeting your trip, you must stay in this beautiful mountain resort.  It is just a short walk into the town of Banff from the hotel, where you can check out local galleries and museums, go shopping, enjoy a bite at one of the many restaurants, and discover local attractions, including the Banff Gondola and the Banff Upper Hot Springs.
2.  The Glacier Adventure & Glacier Skywalk
In the Icefields Parkway is the Athabasca Glacier, one of the largest non-polar ice fields in the world.  Go on the Glacier Adventure and ride the massive Ice-Explorer into the ice fields so you can walk on the glacier and even drink from it!  Then, test your fear of heights and walk along the glass-floored Skywalk, overhanging on the cliff's edge.  It will be an exhilarating experience you will never forget.
3.  Moraine Lake
The blue green waters in pictures of Moraine Lake actually look that way in person too. It isn't as trendy as Lake Louise, but some say they like it even more!  The views are stunning and so picturesque as the mountains, trees, and glacier reflect off the waters.  Rent a canoe and paddle out onto the lake for some amazing panoramic views that will take your breath away.  There are also some hiking trails around the perimeter of the lake and up into the surrounding mountains.
4. Cave and Basin National Historic Site
This is the birth place of Canada's national parks and you can learn more about the natural and cultural history of the mountains. You can experience it on your own or take a guided tour, which is very informative. They have special events here all throughout the year that are definitely worth going to as well!
No matter what you choose to do with your time in Banff National Park, you will be blown away by the cascading mountains, beautiful lakes, valleys, and fun activities.  Just make sure you are prepared to have an unforgettable trip!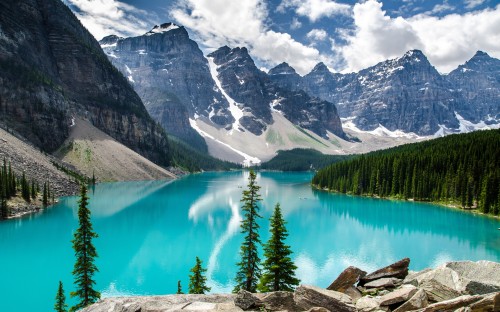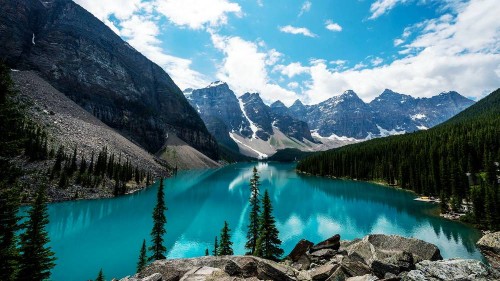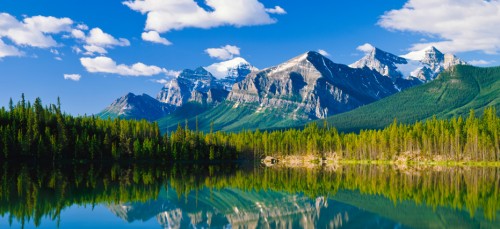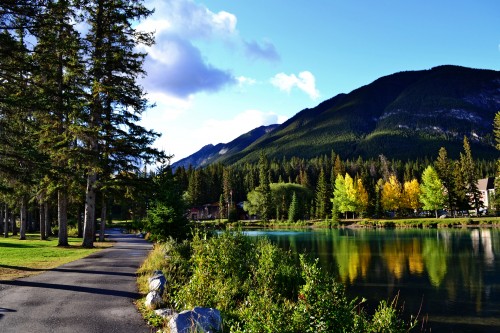 Save