If you live in the UK and are worried about your limited travel options after Brexit, here is one 'local' option you might not have thought of. The Channel Islands are located between England and France, and British residents don't need a passport to pay a visit. As a crown dependency, the Channel Islands are usually thought of as 'part of the UK'. Wherever you're coming from, these awesome islands are a wonderful place to visit, and will be particularly attractive in years to come when travel to other Europeans countries is bound to get pricey. Take a look at what these special islands have to offer.
Jersey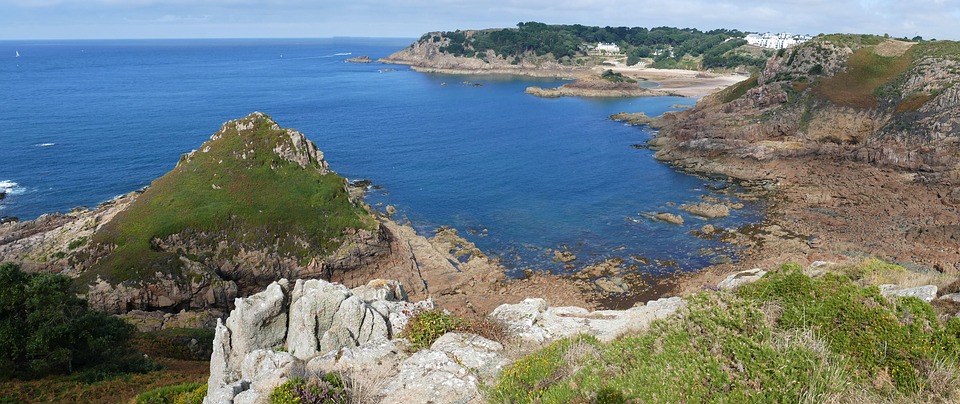 The largest of the Channel Islands, Jersey has a population of 100,000 people. The capital is St Helier, where you can find a wide variety of local and mainstream shops, as well as dozens of popular cafes and restaurants. Jersey cows are famous world wide, and a visit to this Channel Island won't be complete without a glass of creamy milk or a locally produced ice-cream. Jersey royal potatoes are also well known, with the staple being served as a side dish in many of the island's top restaurants. Other local specialities include lobster and oysters caught in local waters, as well as a variety of other sea creatures. There are also options for the more cosmopolitan diner, including Chinese, Indian, Japanese, Moroccan and Thai.
The Channel Islands are well known for their fantastic beaches, with people often confusing photographs of our locals shores for shots of the Caribbean! Top beaches in Jersey include St. Brelade's Bay, St Ouen's Bay, St Helier Beach and Plemont Bay. Water-sports enthusiasts will find excitement in the island with SUP, surfing, kayaking, RIB voyages, yachts and other adventures.
Other top activities in this Channel Island include a visit to Durrell Zoo, named after animal conservationist Gerald Durrell. You can learn some local history at the Jersey War Tunnels, take a trip to Elizabeth Castle or Mont Orgueil Castle, visit Tamba Park, or pop along to any of the islands many museums and churches.
There are accommodation options to suit every budget, with luxury hotels, B&B's, guest houses, camping and glamping, self-catering apartments and a handful of hostels/budget accommodations. For animal lovers, consider staying at Jersey Zoo. There are also a number of options on AirB&B.
Guernsey
The next biggest of Channel Islands is Guernsey, and with a population of 63,000 people, you're sure to find a slower pace of life. While Jersey is often compared to the UK, Guernsey is said to be more like France, with a traditional, country feel to it. Guernsey has some great local food – most well-known these days might be potato peel pie, make famous by Mary Ann Shaffer and Annie Barrows' novel. Another top dish is bean jar, and Guernsey biscuits. These local specialities are not served in many restaurants – the best place to find them is at food stalls at one of Guernsey's festivals, including Liberation Day (May), the Viaer Marchi (July), the North, South and West Shows (August), and the Seafront Sunday events. Like Jersey, Guernsey also has fantastic seafood on offer as well as locally produced dairy products. This is not the place to visit if you want to go on a diet!
Visiting the beach is regularly voted as one of the top pastimes in Guernsey – it's not uncommon for people to finish work at 5 o'clock and head straight on down to beach on most weekdays! One of the nicest things about Guernsey beaches is that you've got real variety – sandy, stony, sheltered bays, rock pools, surrounded by cliffs… whatever you're looking for, Guernsey has it. Top beaches include Fermain Bay, L'ancresse, Portlet Harbour, Saint's Bay, Vazon Bay and Petit Bot. There are awesome cliff walks to be enjoyed too, with the most spectacular views to be found down at Icart Point.
If you're looking for something a bit more cultural, you won't be disappointed. Castle Cornet is a top attraction, and with so many things to see and do there, you can easily spend the whole day at the castle. If you finish early, pop along to the recently restored Aquarium and the La Vallette bathing pools. Hauteville House, once the home of French novelist Victor Hugo, is also a great choice. The tour guides can be a bit snooty, but don't be put off – the house is fantastic and well worth a visit, with guided tours in English or French. For a slice of history, the German Occupation Museum and the German Underground Hospital Museum are both well worth a visit, as is the Little Chapel – the smallest chapel in the world, made from broken pottery. Finally, you can't go home without the number one souvenir – a hand knitted 'Guernsey', as worn by local fishermen. It'll set you back a fair few quid, but worth every penny.
Alderney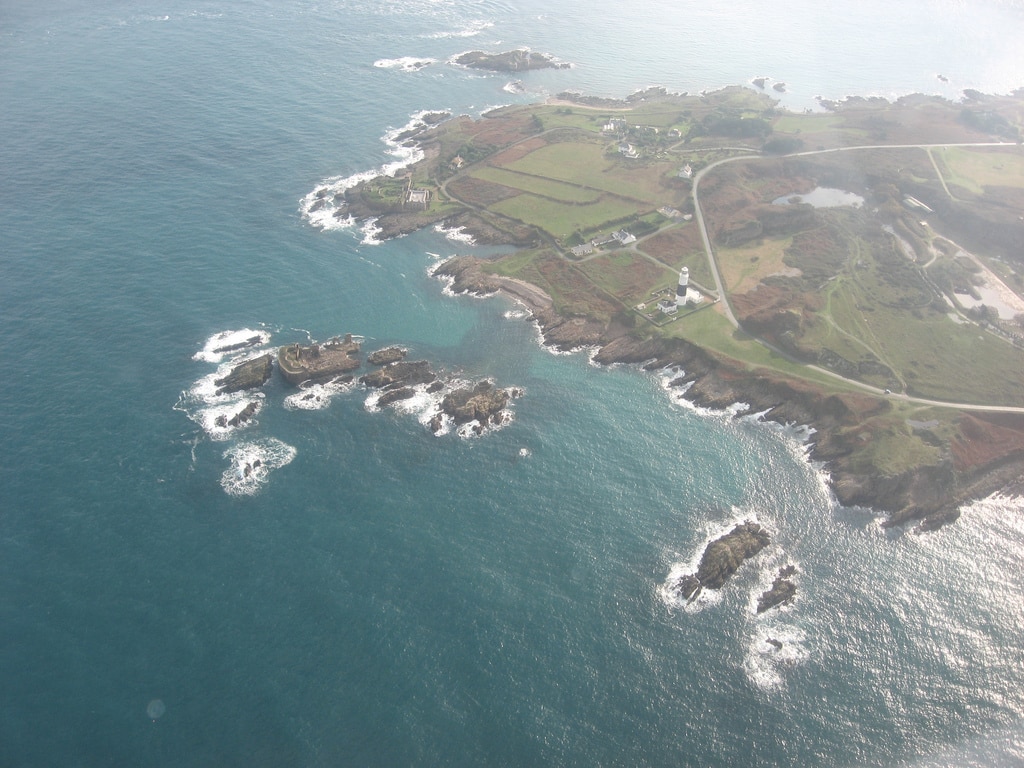 Of the three main Channel Islands, Alderney is the smallest with a population of 2,000 people. If you're hoping for some peace and quiet, you'll find it in Alderney – it is often overlooked by foreign tourists as there are not so many attractions here, and it's not unusual for locals from other Channel Islands to have missed out on visiting. However, this gem of and island isn't to be forgotten about, especially if you really want that 'escape from it all' experience.
Another top location for beach lovers, your best choices include Corblets Beach, Saye Bay and Longis Beach. Find gorgeous, unspoiled views with a walk along the commons. Bird watchers can enjoy views of cormorants, shags, gannets, puffins and storm petrels. For something active, try sailing, fishing or diving in the local waters. If you fancy a stroll, sign up to one of the guided walks on offer, such as the evening-time Bats and Hedgehogs Walk.
This is another of the Channel Islands with a rich history, and visitors can enjoy a trip to the Alderney Museum, the railroad and the Cambridge Battery. Alderney really is a place to relax and unwind rather than to be rushing around from one attraction to another. Take a good book, find a cosy corner on one of the stunning beaches, and let your worries drift away.
Aside from the three main islands of Jersey, Guernsey and Alderney, there are also a number of smaller islands around the Bailiwick, some of which can be visited by the public. To reach these islands is slightly tricky as you can't travel there directly – you have to go via one of the bigger islands. However, these tiny communities are well worth visiting – you'll find a little slice of heaven on the smaller islands, particularly in summer.
Sark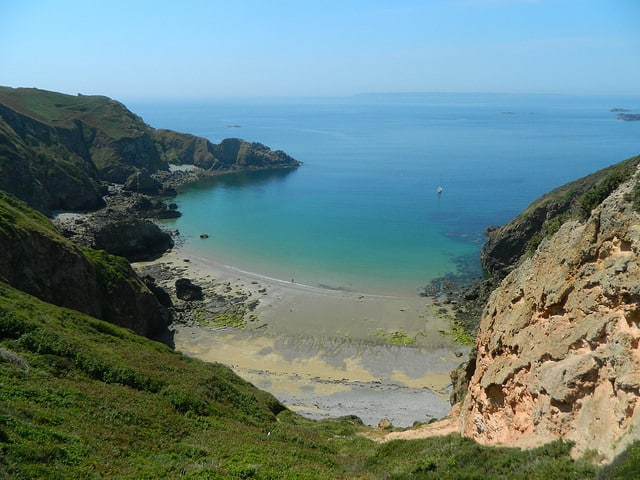 With a population of 600 people, you'd expect a fairly bustling community in Sark with numerous hotels and shops. However, in recent years a number of businesses have closed down, leaving the island with a slightly run-down feel to it. But don't be put off – visiting Sark is like stepping back in time, and it's a trip you'll never forget.
Completely car-free, this Channel Island operates a horse and carriage service for those wanting to travel in style, although the most usual way to get around is on foot or by bike. The La Seigneurie Gardens are a top attraction, and will tell you more about the island's interesting feudal history. The Sark Museum is also highly recommended, and will tell you more about the island's occupation during WW2. Don't miss out on a visit to Caragh Chocolates – pop in for a drink and a nibble after you've been down to see the La Coupee – the hair-raising path across to 'Little Sark'. Also, be sure to check out local events such as the Sark Folk Festival.
Also worth seeking out is the Venus Pool, the Window in the Rock, Sarkhenge, and a visit to the two churches on the island. There are loads of wonderful cafes and restaurants – for something more upmarket, try Stocks or La Sablonnerie. AJ's Cafe is a down-to-earth place with a brilliant cream tea, and another favourite is La Petite Poule.
Herm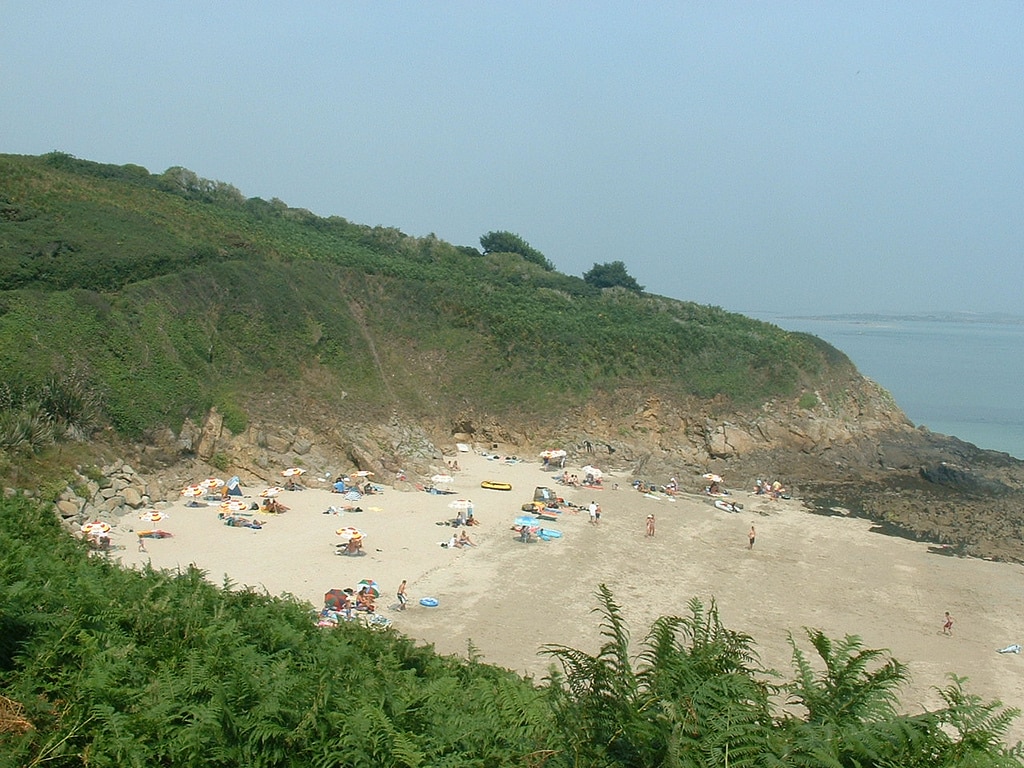 With only 60 permanent residents, Herm really can seem like a ghost town, particularly if you visit off season. Tourists tend to visit in summer, although you should keep your eyes peeled in the winter months because they sometimes offer super-cheap tickets across to the island to encourage a bit of Christmas shopping. Herm is heaven on earth for beach lovers, with going to the beach being pretty much the only thing to do there! Shell beach is the most popular, but there is also Belvoir Bay (gorgeous!) and the smaller Bear's Beach (good when it's windy as it is quite sheltered) and Oyster Beach. If you love snorkelling, this is the place for you as the water is crystal clear. For weak swimmers, be warned – some places in Herm have shelves where you'll be padding up to your knees one minute, and then a few steps away be up to your neck. It can get deep quickly so take care.
Aside from swimming and sunning yourself, you can also sign up for boat trips and kayaking adventures to see the puffins, which are the most southerly colony in Europe. Other activities on the island include St Tugual's chapel (dating back to the 11th century), some neolithic tombs, and the local prison which has room for just one inmate.
Shops and restaurants are limited on the island – most people tend to bring over a picnic for lunch and then stop out for dinner at one of the restaurants. Beach-side cafes are popular choices too. The island is car-free, and at 3 miles from Guernsey the travel trident boat takes just 20 minutes. The boat runs up to 8 times in each direction during peak season.