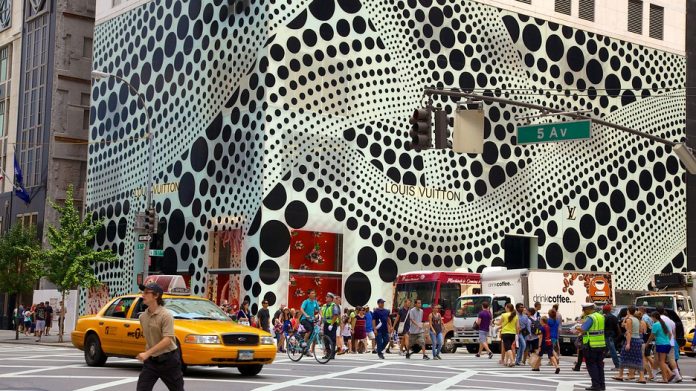 Fifth Avenue of New York city is popularly known to be a paradise for Shopaholic people. All leading brands of the world do have their prestigious store present on this street. It's also a fact that Fifth Avenue is not completely a shopping-center only. The central part of Fifth Avenue acts as a residential street for some of the interesting museums of the world. Yes, it's true that it is definitely one of the highly expensive streets not only in New York but also in the world. The 49th and 59th street is considered as most expensive at Fifth Avenue.
What to see at Fifth Avenue:
There are some interesting places which is must for any tourist to explore. Most important among them's are:
• The Museum Mile: 8 interesting museums are located in this place covering the streets from 82nd to 105th of this place. Make sure to visit 1. African Art Museum, 2. Guggenheim Museum, 3. El Museo Del Barrio 4. Museum of The City of New York, and 5. Jewish Museum.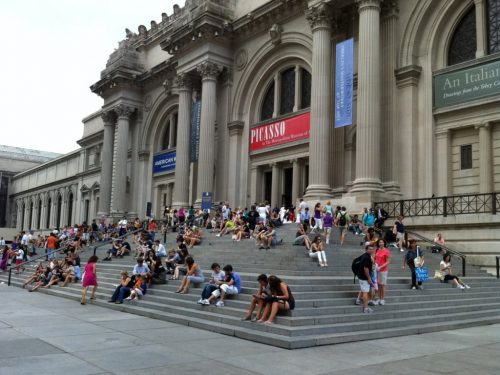 • Parks: There are notable parks in this place, which will give you the chance to relax your mind besides witnessing the beauty of this particular destination in New York City. You can surely visit Central Park, Bryant Park, Washington Square Park, Paley Park, Grand Army Plaza, Empire State and Madison Square Park.
Other Important sites include:
• Empire State Building
• Flatiron Building
• New York Public Library
• Rockefeller Center
• St. Patrick's Cathedral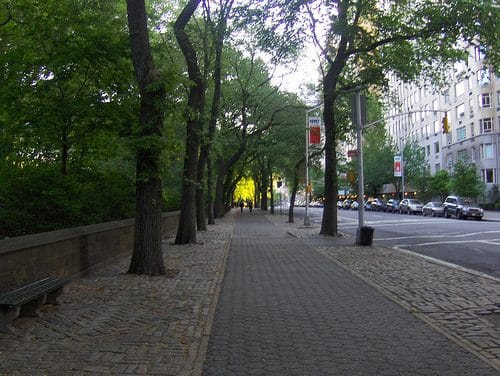 How to reach Fifth Avenue:
To Visit 5th Avenue you need to reach the New York City via flight, Train, Bus (M1, M2, M3, M4 or M5) or Car. The nearest airport are John F. Kennedy International Airport, LaGuardia Airport or Newark Liberty International Airport. From the Airport you can take a cab to reach 5th Avenue and the rest can explore the location by walk or on hiring cab.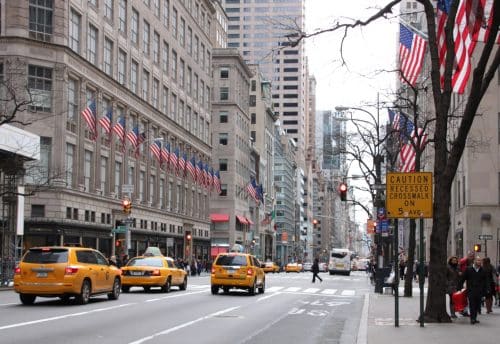 When to visit:
The best time of visiting 5th Avenue depends on the purpose of your visit. If you are visiting for shopping then almost all seasons can be considered best and especially the festival season witnesses great rush at this location due to showering discounts.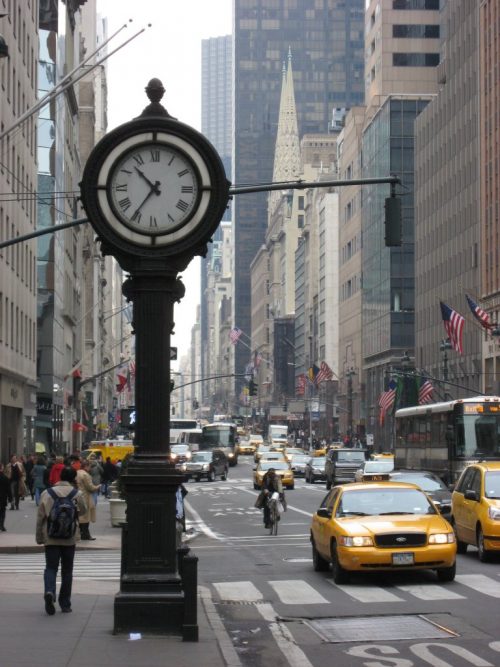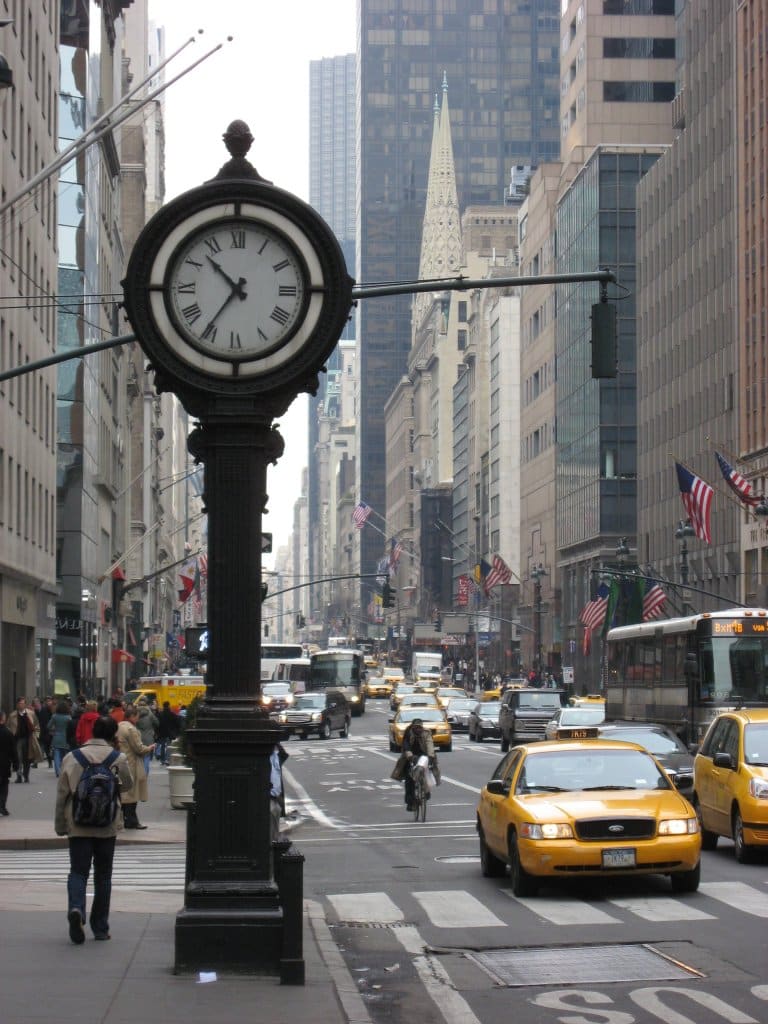 What to do in Fifth Avenue:
If you are a fashion freak then you will find branded stores in the BIG Apple for the shopping best of the lot for your wardrobe. You will find latest fashion items, NY souvenirs, as well as useful housewares for your collection at exclusive prices.
What to eat in Fifth Avenue:
You will find many bars and restaurants to taste the cuisines of New York. Some of the notable restaurants in this location are:
• Andaz 5th Avenue
• 7-eleven
• Ace Hotel, New York
• Armani Ristorante
• Au Bon Pain
• Belgian Beer Cafe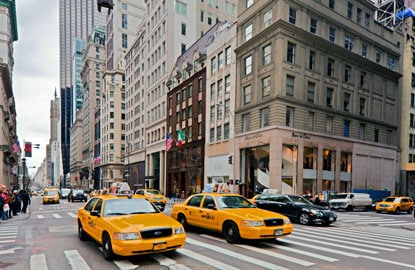 Where to stay on Fifth Avenue:
Several 4 and 5 star hotels are there to provide a comfortable stay to the tourists out here in 5th Avenue. Some of the leading hotels in this location included:
• The Jewel facing Rockefeller Center
• The Towers at Lotte New York Palace
• Omni Berkshire Place
• Lotte New York Palace
• Waldorf Astoria New York
• The St. Regis New York
• Hotel Elysée by HK Hotels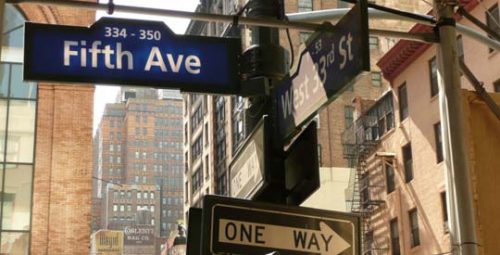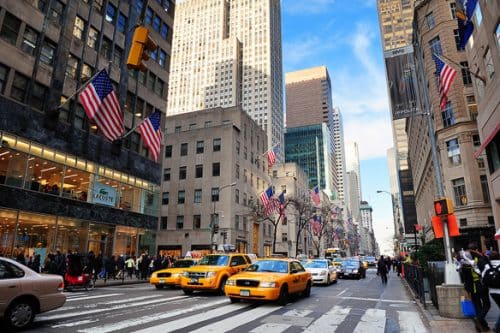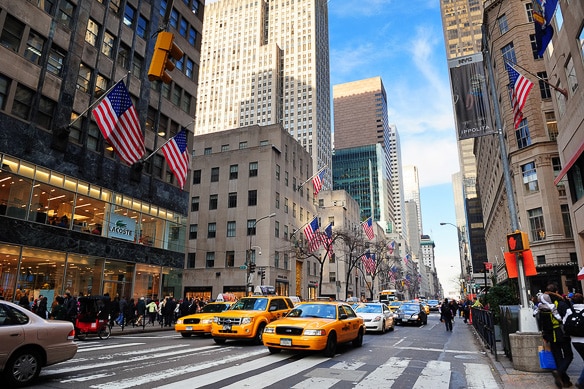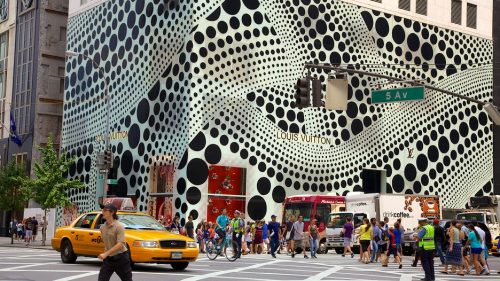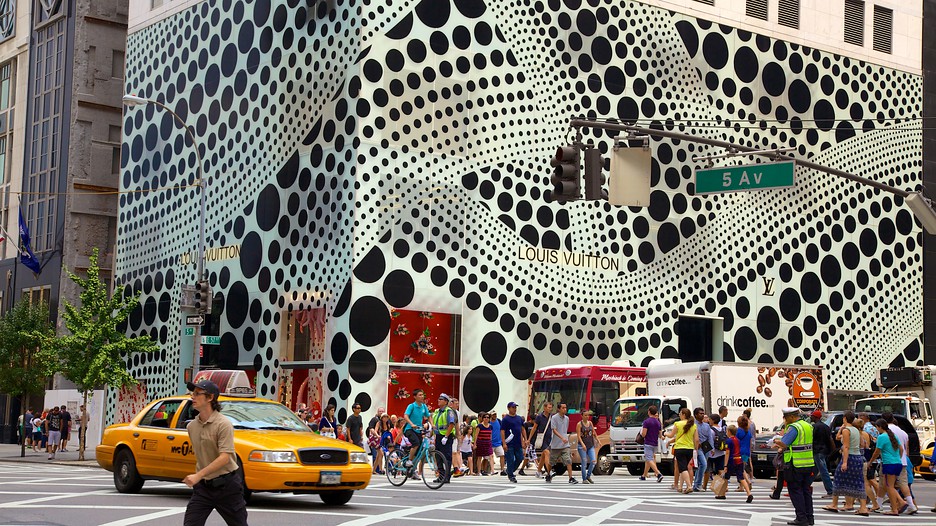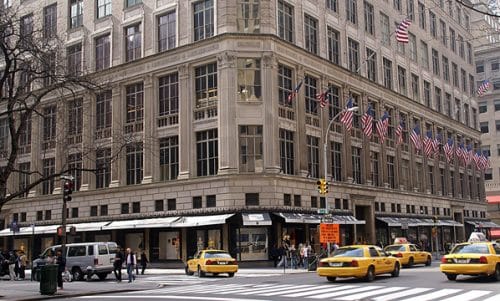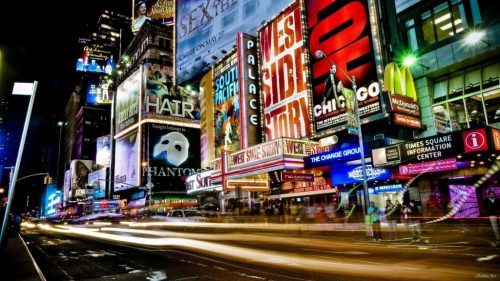 Save