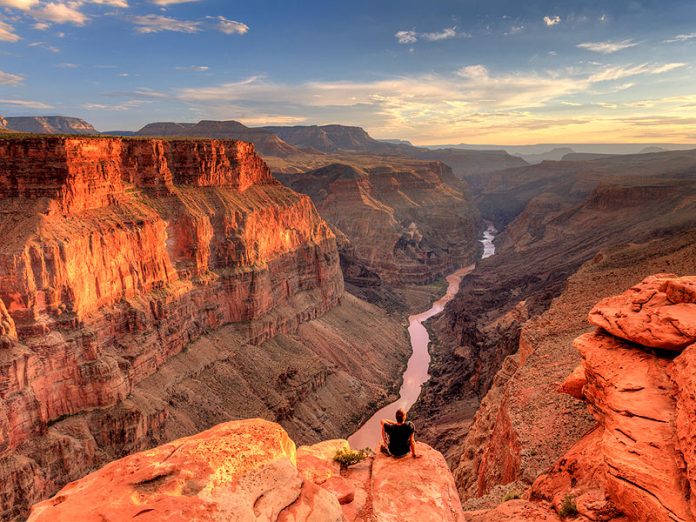 The best list of tours to go on while your visiting the Grand Canyon.
The Grand Canyon in Arizona is a natural wonder that will take your breath away.  The expansive views stretch for miles and miles.  This is no joke, the Grand Canyon is huge, so give yourself a few days to explore this massive beauty.  It is important to plan where you will be staying when you visit as well as what tours you go on.  They book up pretty fast.  However if you aren't the planning type, then just wing it! Whatever floats your boat.  Below is a list of tours and certain viewpoints and spots of the Grand Canyon you don't want to miss.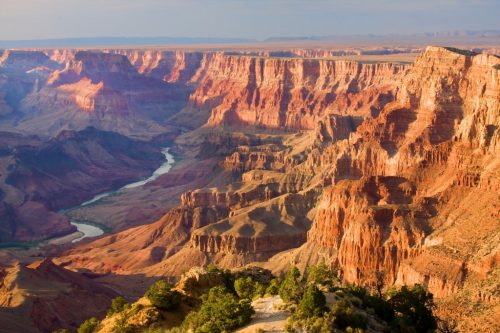 Tours
South Rim Bus Tours
You have to do both a sunrise and sunset tour; it is a must!  The views are especially stunning during these times, as the colored lights and sky reflect on the rocks.  If you want to do these with a guide and driver (you may be too sleepy, waking up before the crack of dawn) then do them through the South Rim bus tour.  It's around $35 USD or so for the trip.
Desert View Tour
This 4-hour guided excursion is great for learning about the history of the Grand Canyon.  The guide is very informative and stops at various locations such as the Desert View Watchtower built in the 1930s.  The tour is around $65 USD.
White Water Rafting Trips
 These white water rafting trips are not for the faint of heart.  They can be intense and last anywhere from 3-21 days.  You choose how long the fun lasts, of course.  The trips are on the more expensive side, because they are so popular, ranging from $300-$500 USD per day.
Guided Bicycle Tours
Rent a bicycle and venture off on your own or take a guided bicycle tour on various trails around the rim.  You will bike to different view points and see the Grand Canyon in a cool way!
Guided Hikes
There are countless hikes around the rim and into the canyon.  If you don't feel comfortable going out on your own, then hop on a guided hike!  Not only will you learn a lot about the canyon and its history, but you will also feel more at ease, knowing you are being guided by an experienced hiker.
Mule Trips & Trail Riding
Go back in time and explore the canyon on the back of a mule.  You can take this tour on either the North or South Rims and you also have the chance to go into the parks' woodlands.
Helicopter Tours
Viewing the Grand Canyon from a helicopter is something else.  If it is in your budget, definitely take this tour.  It will make your whole trip!  Time-wise, they range from around 20 minutes to 6 or more hours.  It all just depends on your time and budget.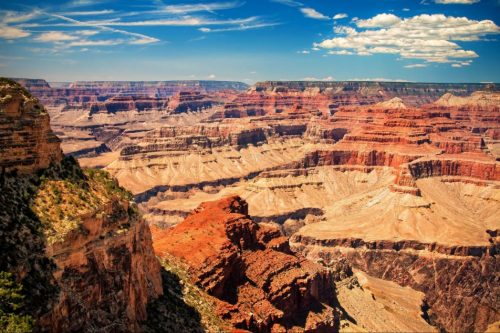 Viewpoints
The North Rim is special, because it is a lot quieter and less crowded than the South Rim.  It is a little further out of the way and often visitors don't make it over.   Be sure not to miss out on these spots:
Bright Angel Point
This is a short paved trail, great for all ages.  There are also a lot of other view points accessible from this trail.
Angel's Window
Hike to the top of Angel's Window, a natural arch, to test your fear of heights.  You will have the most incredible views down into the canyon.  You can even get a glimpse of the river down below.
Point Imperial
The highest viewpoint of the North and South Rims.  Another viewpoint that will take your breath away.
The South Rim has all the beautiful views that you often imagine when you think of The Grand Canyon.  Add these spots to your "definite" list:
Mather Point
Mather point is located right next to the visitor's center, so it is often the first viewpoint visitors are directed towards.  It gives you a great view of the canyon to decide where you'd like to explore next.
Bright Angel Trail
This is the easiest hike on either rim, so if you are a beginner level hiker, this is perfect for you!  You will still see some amazing views and be blown away nonetheless.
Grandview Point
This point is at the southern most tip of the Grand Canyon's South Rim.  The cliffs of the rim here are less steep, making for an easier descent into the canyon.
A trip to the Grand Canyon will be unforgettable no matter how you experience it.  Just make sure to always bring lots of water with you to stay hydrated!  Pack your days with as much adventure and fun as possible while you are there, because you only live once!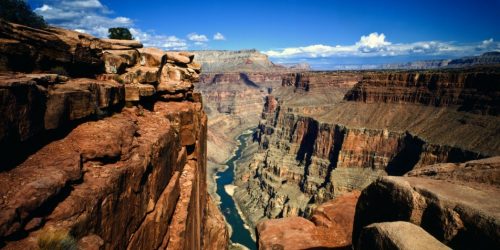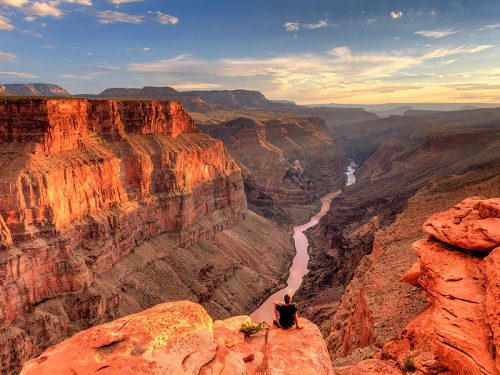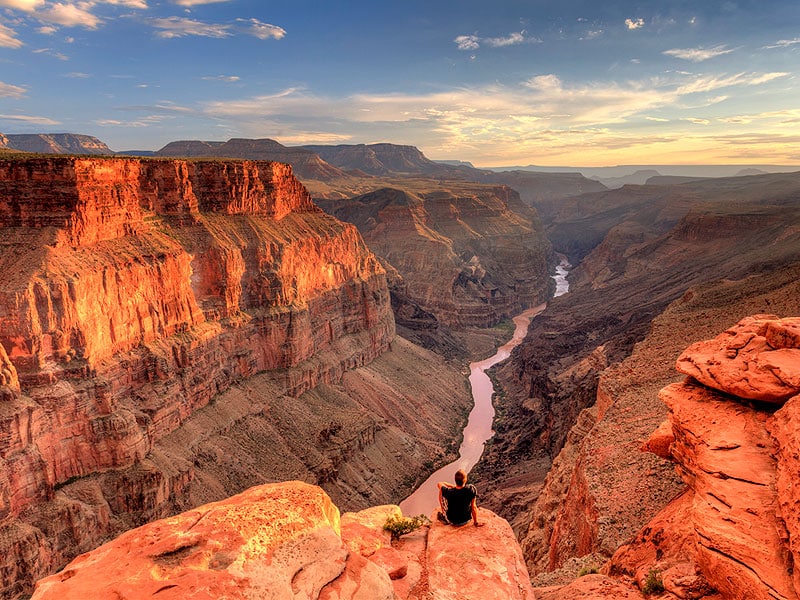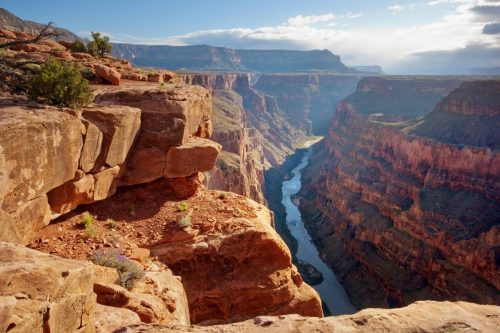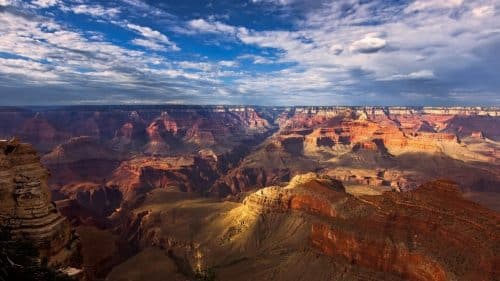 Save