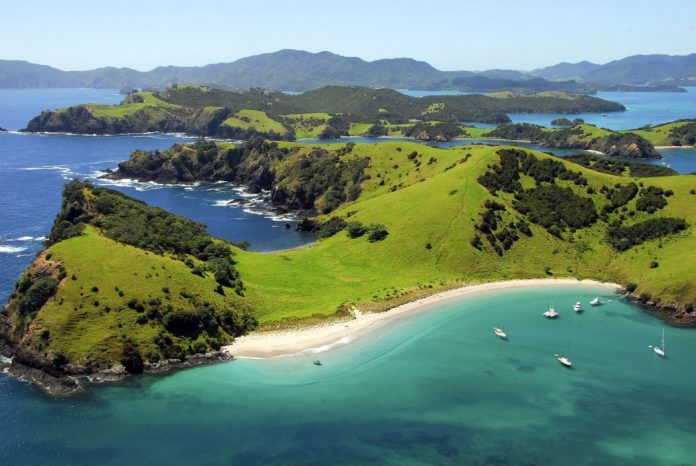 The Bay of Islands is a beautiful drowned bay about three and a half hours north of Auckland, New Zealand. It is the first place in New Zealand to be settled by Europeans, with the arrival of Captain Cook in 1769. Settlers began arriving in the late 18th century and the bay became a big centre for whaling. Russell, now a genteel, quiet town was once known as the Hellhole of the Pacific. There are three main towns in the Bay of Islands. Kerkeri is the main industry town, Paihia is the main tourist town, and Russell is the smaller, quieter, tourist town.

HOW TO GET TO THE BAY OF ISLANDS
There are both buses and flights to the Bay of Islands. Intercity buses depart from the Intercity terminal at the Sky Tower in Auckland twice a day. They arrive in Paihia, the main tourist town, and Kerikeri. To get to Russell, across the bay, catch a local ferry. They leave every twenty minutes.
Air New Zealand flights leave Auckland's domestic terminal. They arrive at Kerikeri airport, which is about fifteen minutes from Kerikeri town or half an hour from Paihia. There are no public buses, so travelers will need their own transport or arrange pick up with local hotels.
To explore the bay, it's best to get out on the water. Do this through one of the many boat trips offered through various companies. To explore the other towns in the Bay, you'll need your own transport.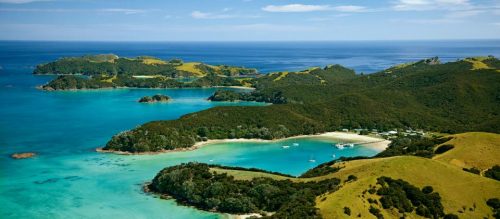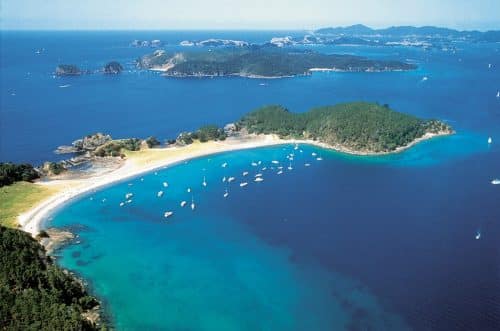 WHAT TO DO IN THE BAY OF ISLANDS
Go north to Cape Reinga.
This is the most northern spot on the North Island (and therefore the country.) It is a five hour drive from Paihia/Bay of Islands and close to eight hours from Auckland. Consider staying in Paihia and taking a tour or driving yourself. Tours are offered by Fullers GreatSights.
Get up close and personal on the Dolphin tours.
The Bay of Islands is one of the best places in New Zealand to see dolphins, and if you're lucky you can swim with them. Tours are offered by Fullers GreatSights.
Go big with Kauri forest tours.
One of the best Kauri forests (native NZ tree) is just across the Northland peninsula from Paihia. The trees are enormous and many are thousands of years old. Tours are offered by Fullers GreatSights.
Sneak away to Rainbow Falls.
This not-so-secret spot is off the beaten track near Kerikeri. It's a short walk to the base of the falls, and then if you want to do some more exploring, slide down the rock and swim to the falls. A tiny path leads into a massive, moss covered cavern.
Explore the islands.
There are several ways to get out on the water and explore the bay. You can join a day-out sailing trip (offered by Fullers GreatSights), hire a kayak, or get onboard a local ferry to just get out to another island. Explore Group is the main company for boat transfers to the islands in the bay. Hire a kayak from the local kayak shack (far end of the beach out of town to the south) for an hour, half day, full day or overnight trip. Dan also hires sailing catamarans, but you need to have sailing experience.
Fullers GreatSights: dolphincruises
Local ferry: exploregroup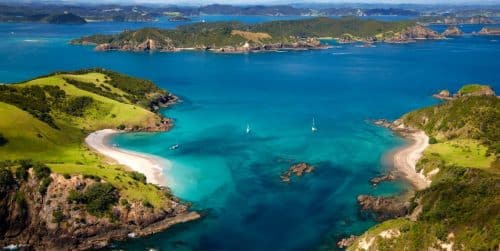 WHERE TO STAY IN THE BAY OF ISLANDS
There are plenty of hotels and hostels in both Paihia and Russell, the two main tourist towns. It is possible to stay in Kerikeri, but you will be further away from the action. Below is a list of local accommodation in Paihia and Russell.
Kingsgate Millennium Hotel, 104 Marsden Road, Paihia, New Zealand
Scenic Hotel, 58 Seaview Rd, Paihia, New Zealand
Pickled Parrot Hostel, Greys Lane, Paihia, New Zealand
Haka Lodge Hostel, 76 Marsden Road, Paihia, New Zealand
Eagles Nest, 60 Tapeka Rd, Russell, New Zealand
The Duke of Marlborough Hotel, 35 The Strand, Russell, New Zealand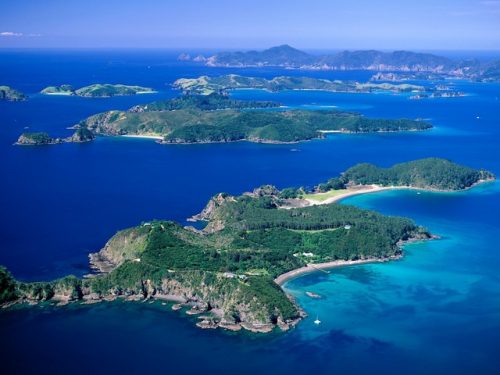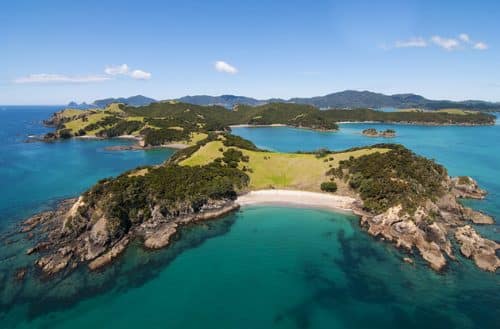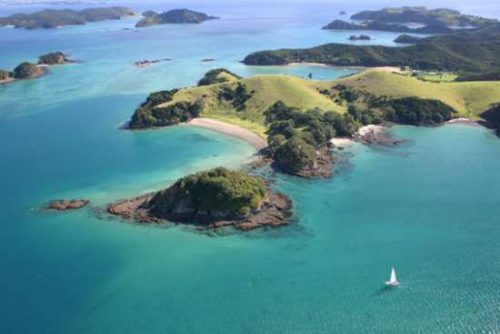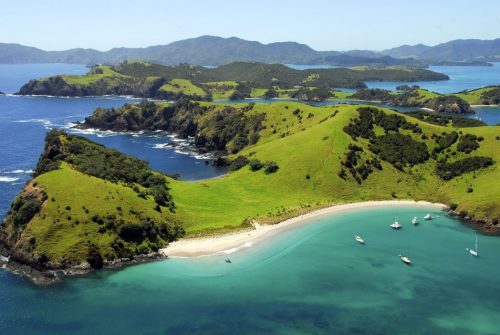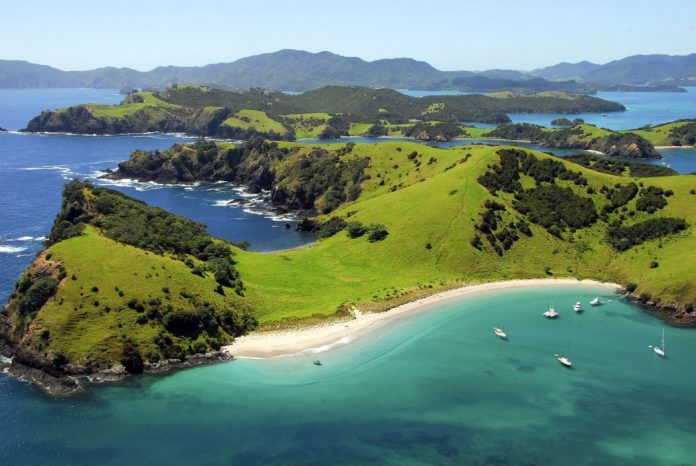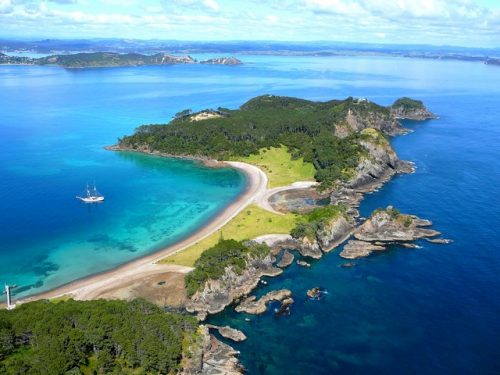 Save