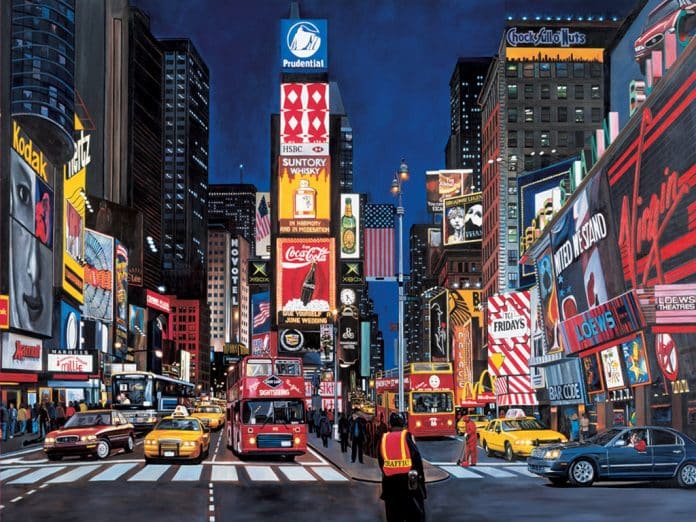 Located in central Manhattan, a borough of New York City, lies the famous symbol of New York City, Times Square. Times Square, or sometimes called, "The Crosswalks of the World", is a historical intersection located at the junction of Broadway and Seventh Avenue. The intersection seems to be constantly flooded with waves of hurried business women and men weaving their ways through traffic jams and rush hours; street performers glittering the city's energy with magic tricks and live symphonies of authentic music talent.
Skyscrapers, reaching their heads into the clouds that overlay the city, create ants out of people below, and are decorated in glamoured advertisements and entertainment. Between all of the commotion, it's no wonder why the city is said to "never sleep".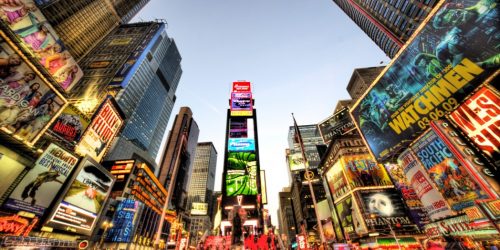 What to do in Times Square
Museum of Modern Art
Located in midtown Manhattan, the Museum of Modern Art (MoMA) holds some of the world's finest exhibits of modern and contemporary American art. Visitors will be surrounded by collections of experiments, and established, contemporary art from the past and present. Admission is just $25; children's admission (under 16 years old) is free, and seniors (65 years or older) will pay only $18. If travelers are already in Times Square, walking to the Museum can be enjoyable. However, if travelers are elsewhere in the city, they should look forward to indulging in the full New York culture and wave down a speeding taxi; fees will vary depending on how long their individual taxi ride takes.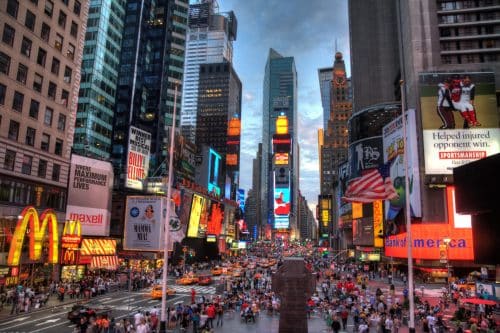 Hotels in Times Square
Surprising to many, there are plenty of affordable living accommodations available within Times Square. A few of the most favored are:
Millennium Broadway Hotel, Millennium Hilton, and Double Tree Suites. All of these hotels have had excellent reviews and compliments on not only the affordable price. But the convenient location in Times Square, the view, and the hospitality of the working staff. The pricing for any hotel in Times Square will depend on the time of year one is traveling there. The cost of hotels in Times Square will be far more expensive during New Year's Eve, the Christmas holidays, and during the summer months. Nevertheless, staying a little outside of Times Square can help travelers save a bit of money compared to staying in the center.

The special thing about this non-smoking hotel is that it allows pets (dogs, or similar pets). Two-room suites include a living room with a sofa bed + private bedroom & bathroom.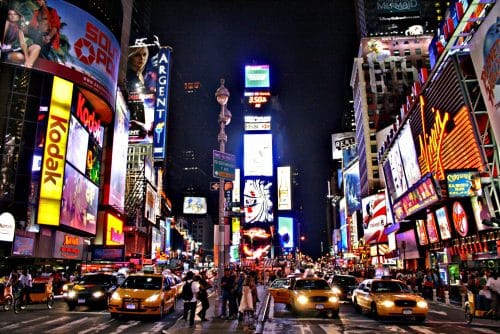 Special Events
Visiting Times Square, or general New York City, during special events being hosted in the area will have an incredible impact on a traveler's trip. Depending on the experience one is looking to have, travelers should plan accordingly. Specific events like New Year's Eve, Fashion Week in February, The New York International Auto Show in April, and the Macy's Thanksgiving Day Parade in November are all going to bring in millions of more people, and an increase in the price of accommodations, but nonetheless, a once in a lifetime experience.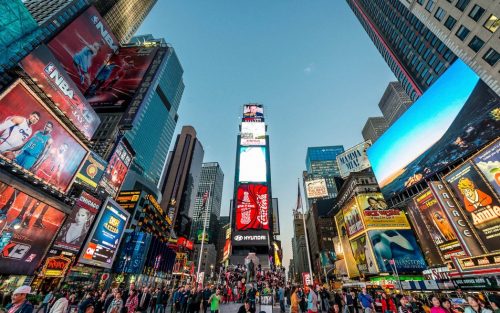 Times Square is one of the global's busiest pedestrian intersections, and a first-rate center of the world's enjoyment enterprise.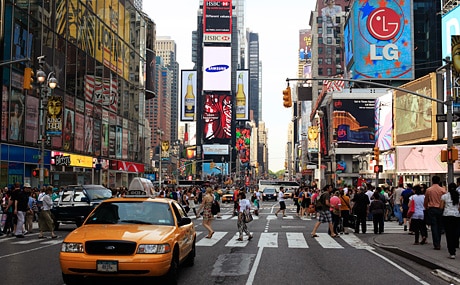 Restaurants in Times Square
In the heart of one of the most cultured cities in America. There's a reason why every street is lined with an astounding diverse, choice of restaurants for every part of a traveler's palette. These choices can range from award-winning seafood or mouthwatering steaks; nevertheless, everyone will be more than satisfied. Some of the best rated restaurants include:
Blue Fin
An upscale and trendy seafood and sushi restaurant; customers can also enjoy the option to dine at the glass-enclosed bar where they will be waited on with the best wines and cocktails.
Buca di Beppo
A family-style Italian restaurant; customers will feel as if they are dining in a homey family kitchen due to red and white table cloths. That is lay on the tables and the authentic satisfying Italian hospitality.
Havana Central
Here, customers will be lathered in retro-Havana vibe while being served authentic Cuban-styled cuisine and island tasting cocktails.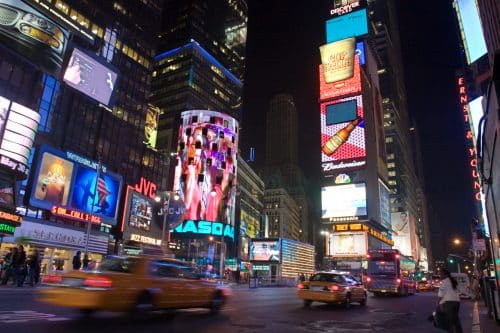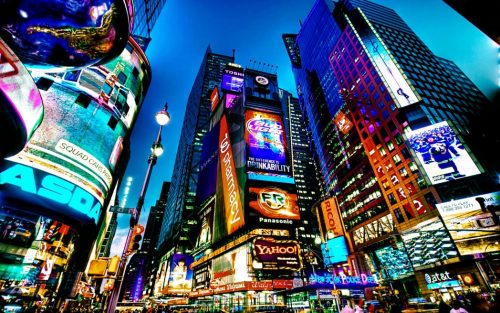 It costs between $1.1 million and $four million a year in case you need to buy one of those flashy, digital or neon billboards. That mild up new York's times square, in line with the wall road magazine.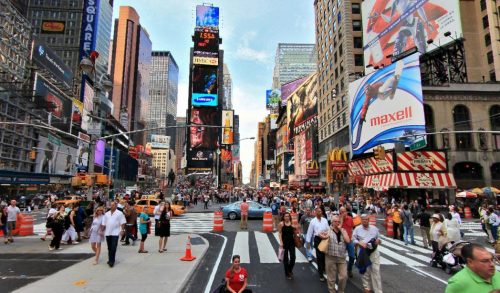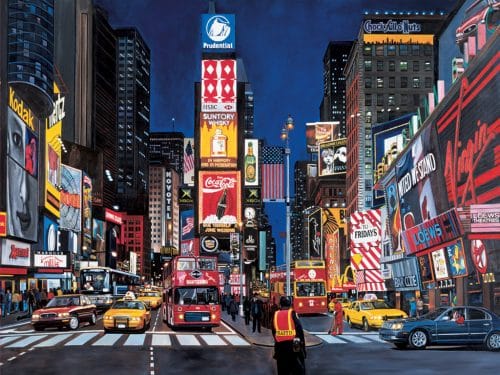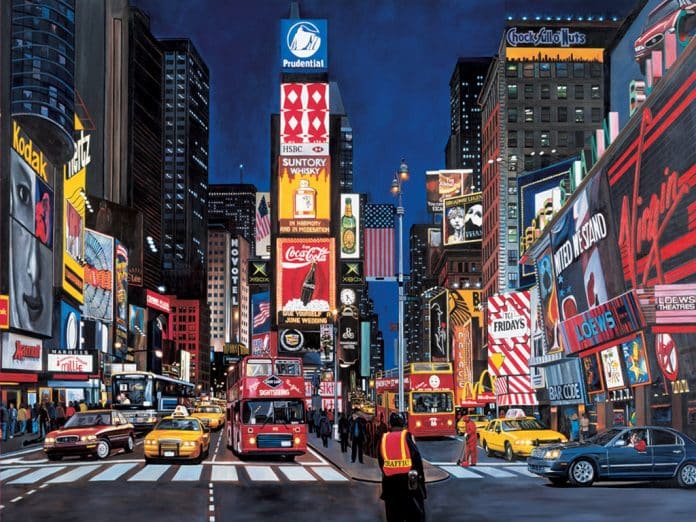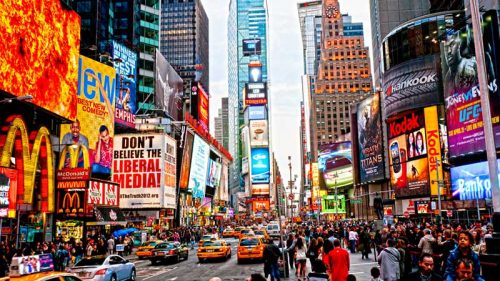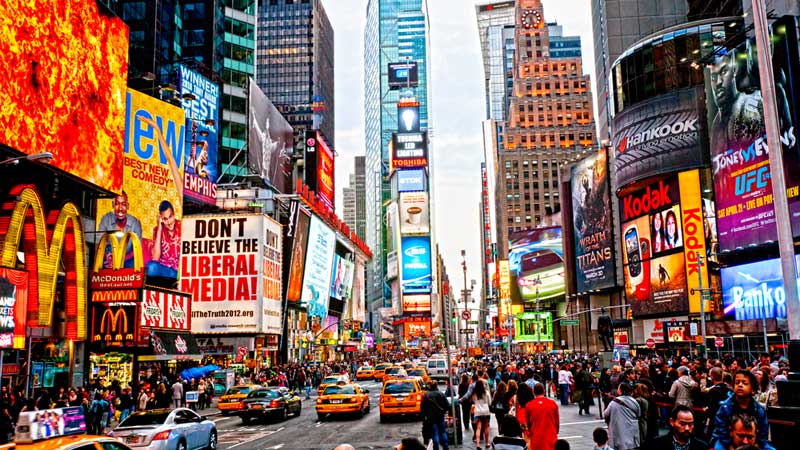 About a 335,000 humans pass through times square day by day