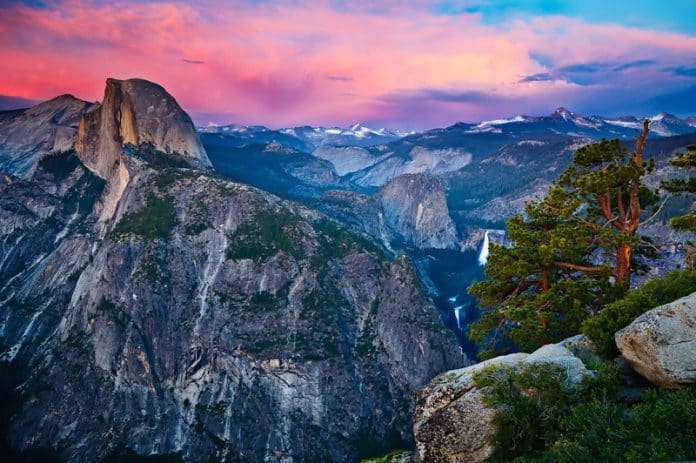 This great tourist spot, Yosemite National Park, tends to be located at 195 miles from San Francisco city or 315 miles from Los Angeles city. It was first protected within the year 1864 and this National Park is popular majorly due to its awe-inspiring waterfalls and the fact that only within the 1200 miles square, one could make his way into deep valleys, ancient and historic giant Sequoias, wilderness areas that spread to as far as the eyes could see and grand meadows.
Yet, at the same time, it is not to be considered only some great valley or a place of beauty, but also it embodies in itself granite strength, the power of all the glaciers, persistence of many life forms as well as tranquility and imperturbability of the High Sierra.
No one could reckon to be heedless of all the awesome aspects the park makes available. For this reason, it was designated in 1984 as one of the world's Heritage Sites. It is extremely popular for its clear streams and granite cliffs, along with the biological diversity. Two highly scenic rivers, Merced and the Tuolumne, initiate from this park and then flow towards the west. The visitors and tourists could explore scenic roadways that stretch for 282 miles and hiking trails that go as far as 800 miles.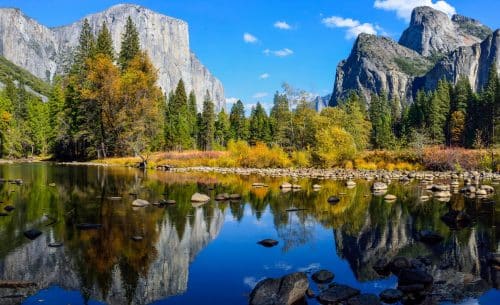 Another glaring point about the park is the way it serves as scientific laboratory for Glaciology, geology and hydrology, among many other sciences. The tourists are spellbound by the waterfalls of the park, especially the Yosemite Falls that is 2425 feet tall and flows down into Valley Meadows. Hikers cannot help but notice the huge mountains of granite, like for instance, Mount Lyell which is 13114 feet high.
"Before visiting Yosemite National Park, you have to inform the officer of the national park so that they will guide you while exploring." Remember, it is very big park and you may forgot your way.
Visiting this place needs extra effort and energy. Make sure that you are well prepared. However, you will never feel tired with the natural beauty of Yosemite National Park.
So, this great adventure awaits anyone who is near Los Angeles or adjacent areas and time spent in Yosemite National Park is the time well-spent indeed.