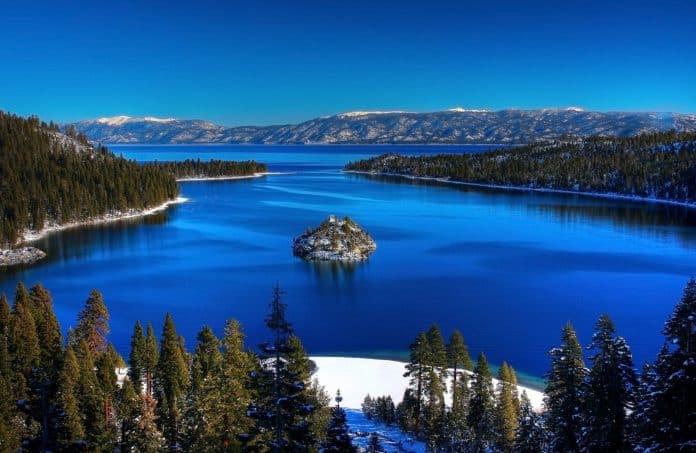 If you are dreaming to explore the beauty of nature under water than Lake Tahoe will surely fulfill your thirst. It is the largest ever alpine Lake in North America. It's deep and widely expanded. The color of the water is romantically blue and all surrounded by magically beautiful Mountain ranges of Sierra Nevada.
This place can be called as the paradise on earth. A good percentage of visitors prefer to go with sightseeing, camping, hiking, and boating. There are many who prefer to move directly to the Nevada side, where they can enjoy great dining, entertainment, and can try their luck to win some extra bucks in the glittering casino.
What to see in Lake Tahoe:
The scenic beauty of this place is so mesmerizing that tourists love to spend time here in this place.
• D.L. Bliss State Park: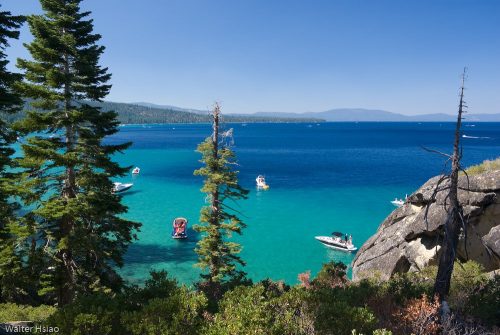 The Park was named after Duane LeRoy Bliss which is a lumber magnet of the 19th century. There is 6 miles of shoreline shared between this park and Emerald Bay State Park
• Emerald Bay: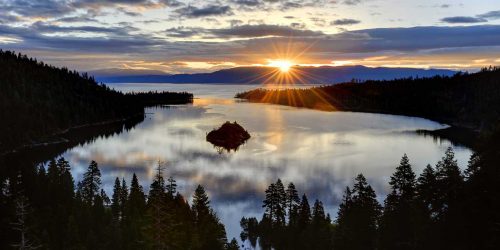 Known for the shape like jewel- and colors, this bay are surrounded by Fannette, the only island of Tahoe. People do believe that several years back a giant glacier created this fjord like inlet which is 3 miles in length and 1 mile in width.
• Gatekeeper's Museum: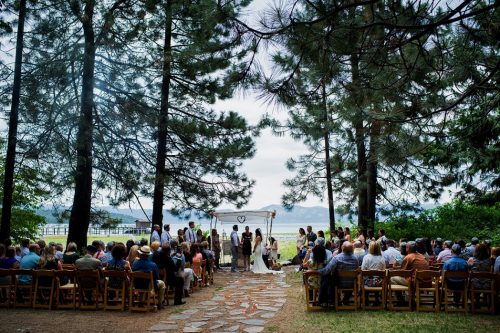 In this museum you will get the chance to know about the unknown history of this place. The museum was named after the Gatekeeper who was responsible for the monitoring of the water level of the lake from 1910 to 1968 using winch system. Here on this site there is Marion Steinbach Indian Basket Museum.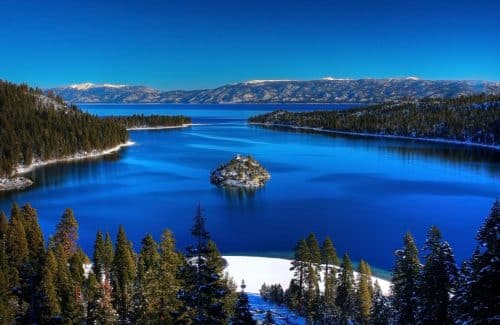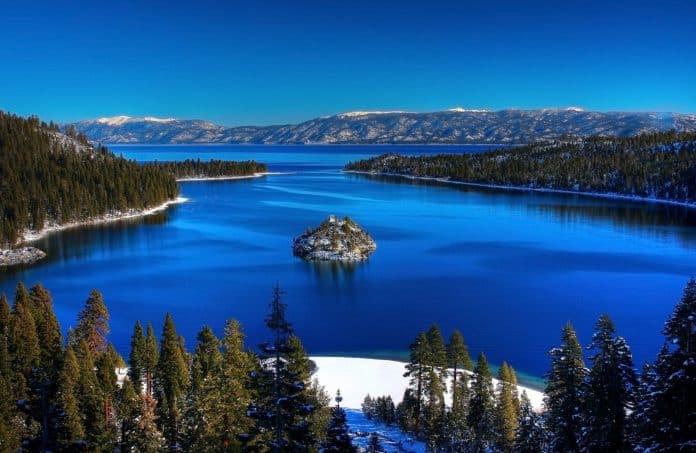 Get around:
There are 2 airports via which you can reach this place. One airport is in Sacramento and the other one is Reno. Private pilots are available to reach you at the South Lake Tahoe Airport (KTVL) or the Truckee-Tahoe Airport (KTRK). You can even reach the destination via car, bus or train from the airport. You can rent a car for exploring the major places of visit in Lake Tahoe. Tourist information centers are there to guide you about the place.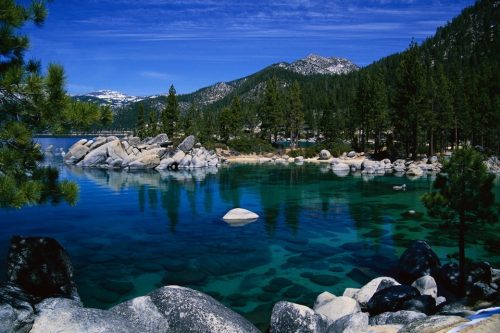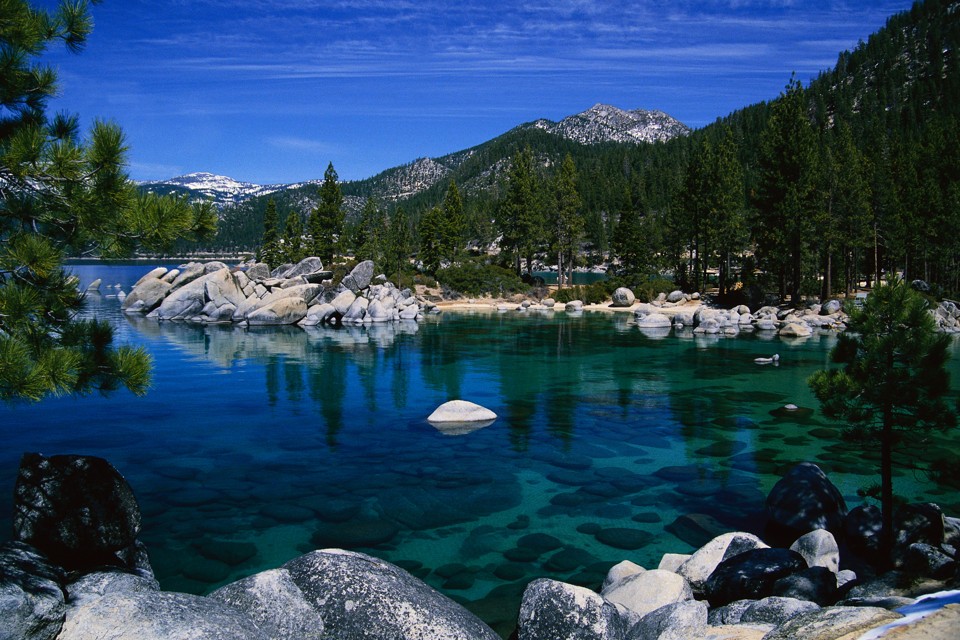 When to visit:
If you are not fond of skiing in Ice then the best time for visiting this place, is the early fall period ranging from September to October—and also late spring. October till May is just the perfect season for the winter sports lovers and they can enjoy Skiing at this period. But for nature lovers, it's a perfect no as all roads and beaches gets closed due to winter snow. July 4 and the Christmas week is the busiest season for tourists, so plan well in advance.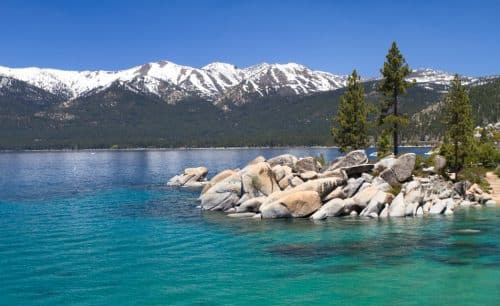 What to eat in Lake Tahoe:
If you are visiting during peak seasons, then be rest assured that you need to wait in a long queue in well know restaurants. To taste the traditional food of California and old wine you can visit:
• Cottonwood Restaurant and Bar
• Evan's American Gourmet Cafe
• PlumpJack Cafe
• Wolfdale's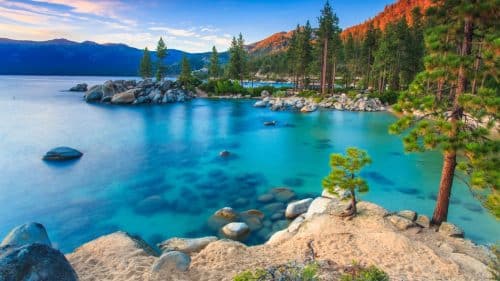 Where to stay in Lake Tahoe:
There are hotels suiting different budgets for a comfortable and peaceful stay in this amazing place. The best accommodation options are:
• Resort at Squaw Creek
• Deerfield Lodge at Heavenly
• The Landing Resort & Spa
• 7 Seas Inn at Tahoe
• Postmarc Hotel and Spa Suites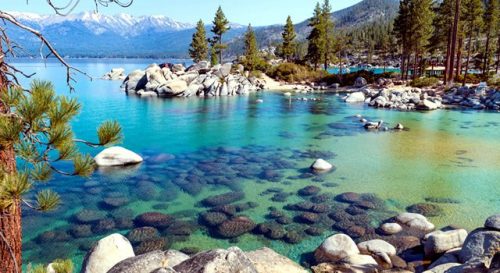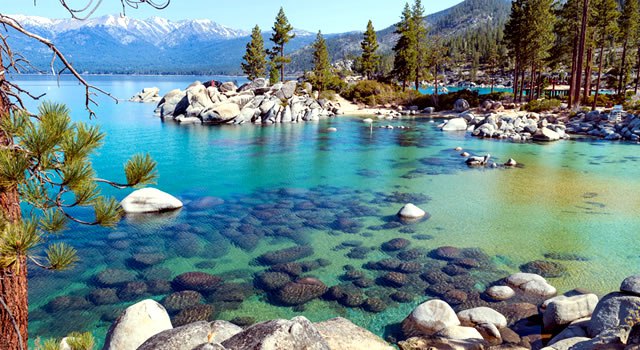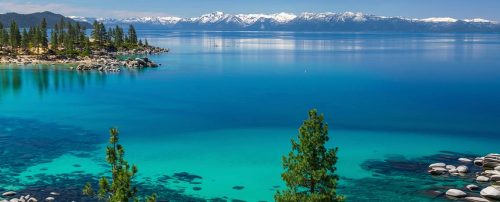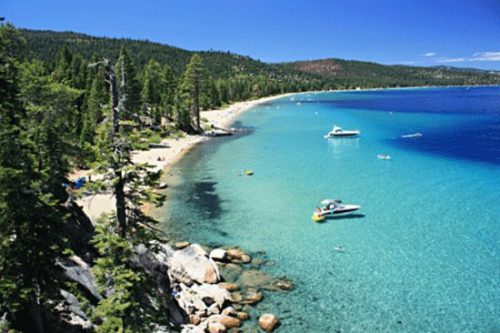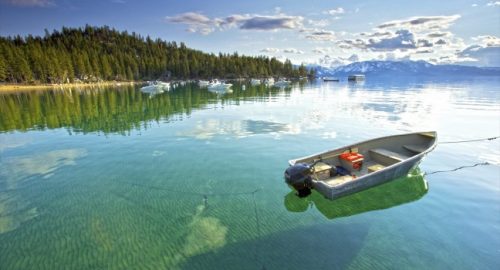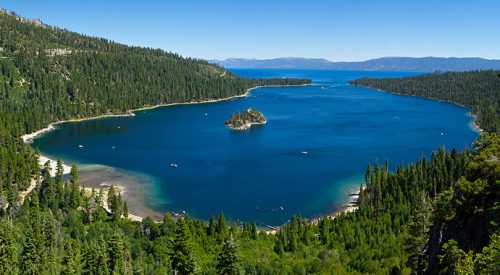 Save